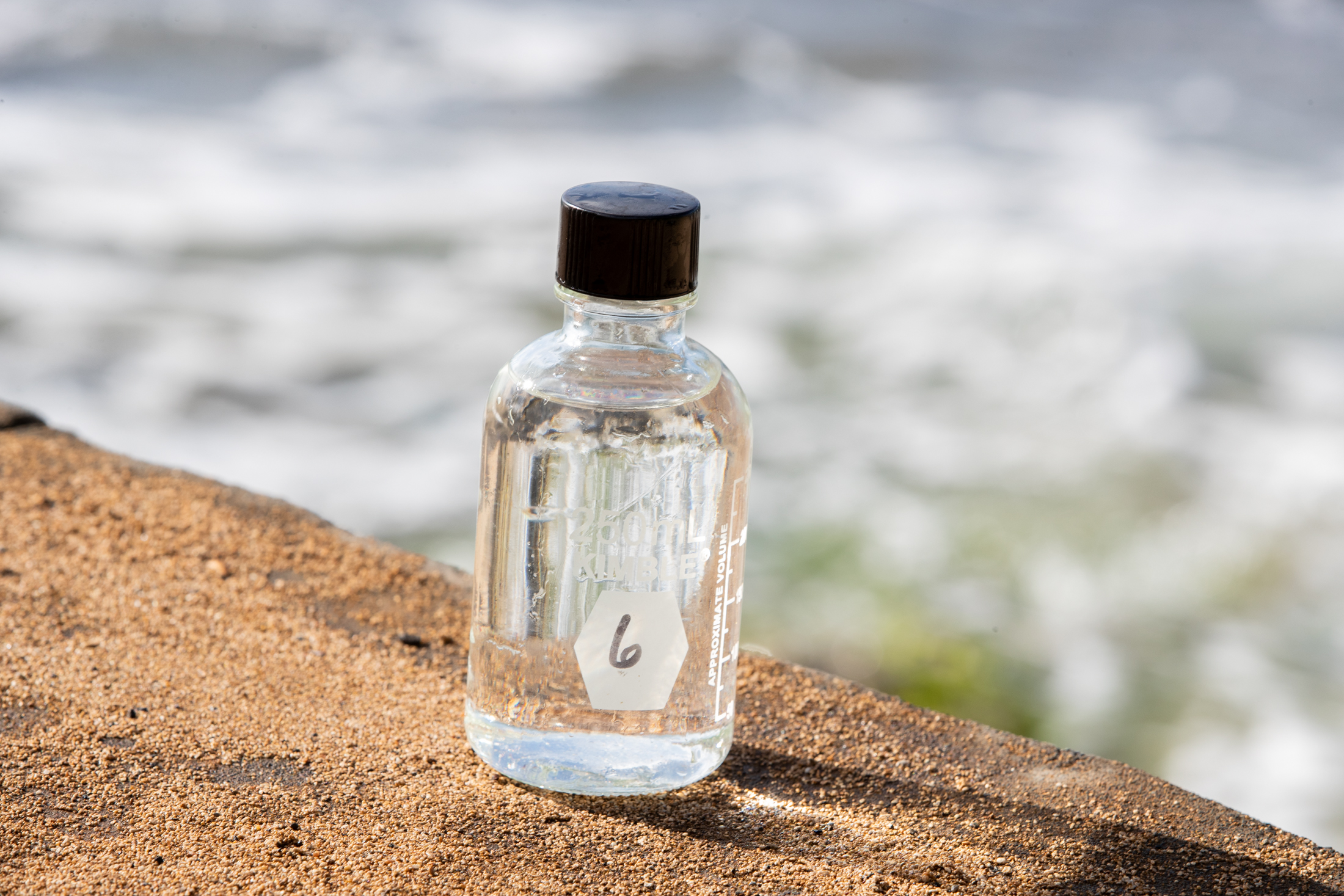 Get the weekly water quality report delivered straight to your inbox.
The Blue Water Task Force is Surfrider's volunteer water quality monitoring program that provides critical water quality information to protect public health at the beach. Surfrider chapters use this program to raise awareness of local pollution problems and to bring together communities to implement solutions.
Blue Water Task Force (BWTF) labs measure fecal indicator bacteria levels in recreational waters and compare them to water quality standards set to protect public health. Chapter-run BWTF programs fill in the gaps and extend the coverage of agency-run beach monitoring programs by sampling ocean and bay beaches, estuaries and potential freshwater sources of pollution such as stormwater outlets, rivers and creeks that discharge onto the beach.
Our BWTF committee meets on the third Monday of each month from 7 - 8 pm.
Everyone deserves access to clean water to surf, swim and play in.
The Blue Water Task Force is Surfrider Foundation's volunteer-run water testing, education, and advocacy program on a national scale.
Our method for improving water quality is through:
Water quality monitoring

Education

Activation

Policy
We use the BWTF program to alert the public and officials in San Diego County about water quality problems and to work toward solutions. We help identify beach and coastal water pollution issues, raise public awareness of these incidents, and work collaboratively with stakeholders to find and implement solutions.
Are you interested in becoming a BWTF community scientist?
Join the Blue Water Task Force
Attend our next monthly volunteer program meeting.
Our meetings are every 3rd Monday of the month at 7 PM.
Check our events calendar for registration and online or in person location.
General Inquiries:
BWTF@surfridersd.org