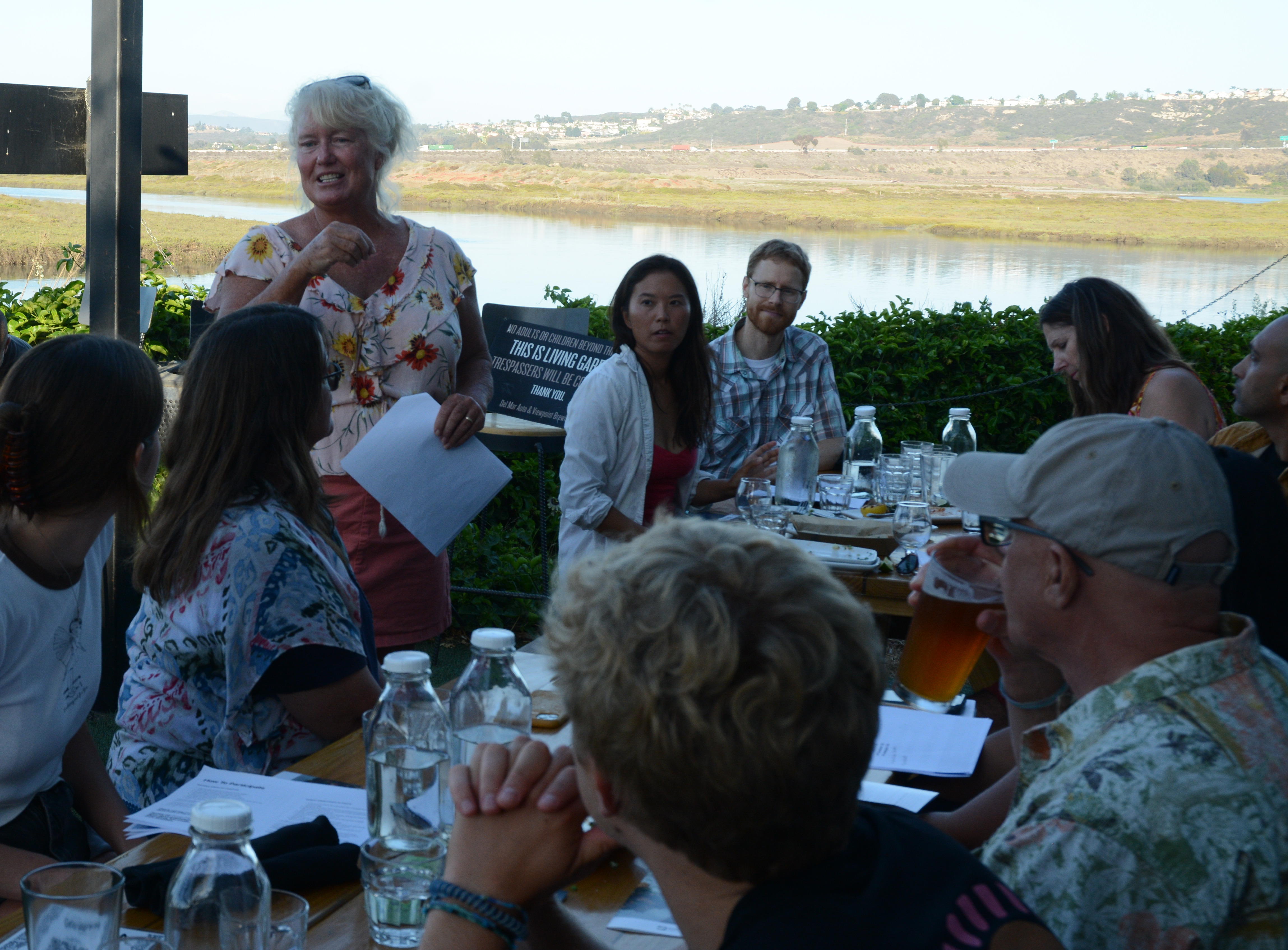 As an OFR volunteer, you can help inform and reform the way we eat out. Volunteers support this program by introducing restaurants to the OFR program, educate managers and owners on the impacts of plastic pollution to their community, and preform compliance checks to ensure our Ocean Friendly Restaurants are on the right track.


OFR meets irregularly, every other month to quarterly, however much of the work is done outside of program meeting hours.
If you're interested in becoming an OFR volunteer, please email our program lead, Vicki Conlon.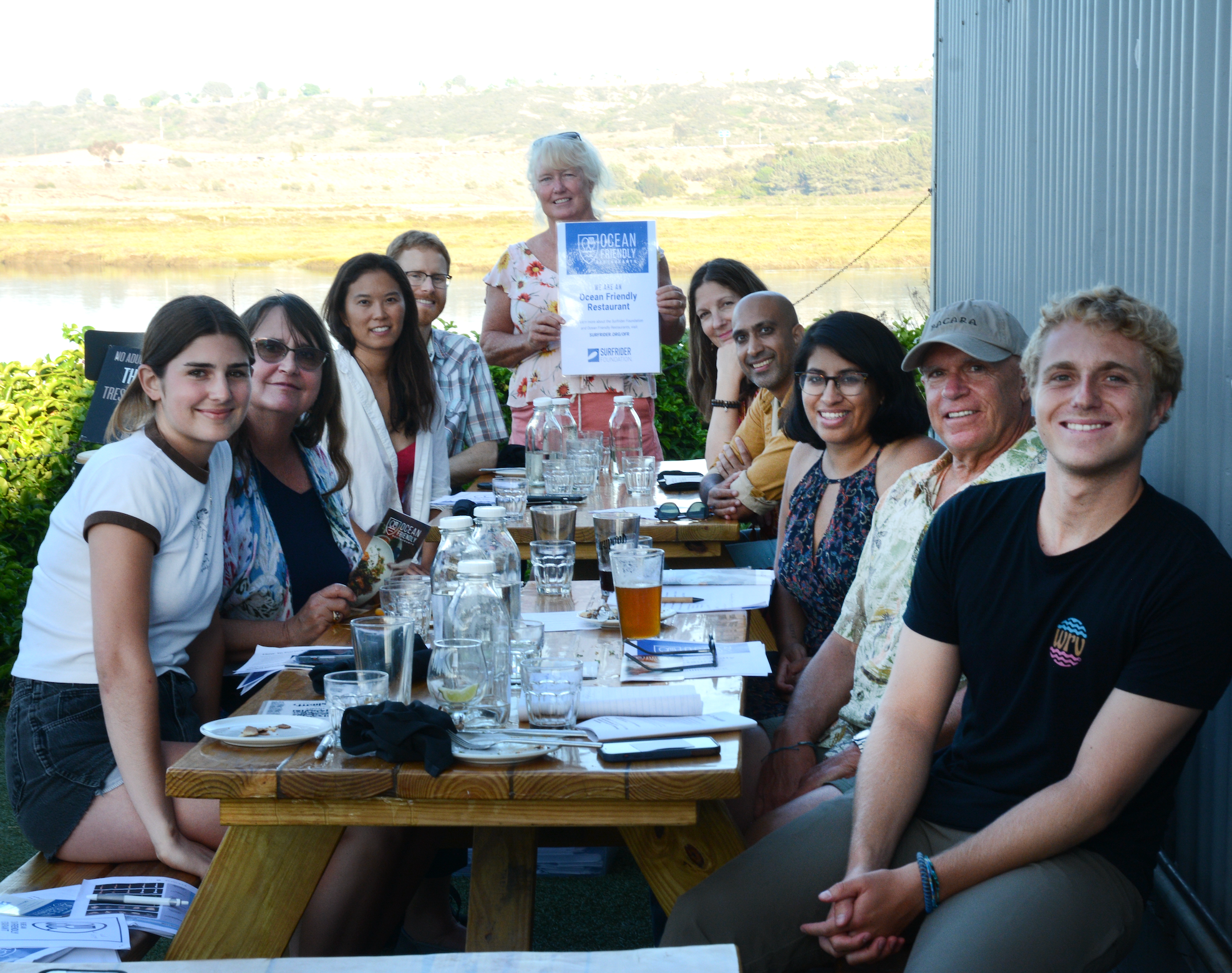 Make eating ocean friendly,
every time you dine.
Bring your reusable mug for coffee, or ask for a reusable cup when ordering "for here"

Ask for your drinks in a reusable glass instead of plastic

Bring your bag and reusable container for take-out* order and leftovers

Say "no straw" whenever you order a drink

Register your favorite restaurant – anyone can become part of the OFR team and register restaurants in their community. Join us at a committee meeting to learn how the process works!

Show your support by frequenting registered Ocean Friendly Restaurants and thank them for being an Ocean Friendly Restaurant
* Assembly Bill 619 allows restaurants to take your own reusable mugs, cups, and containers to fill with their food and drink. While this bill allows this action, it is at the restaurant's discretion. If a restaurant or server is unsure or has their own conflicting policy, you can have your food/drink brought out "for here" on their reusable foodware, allowing you to transfer your food into your reusable without any packaging waste.
We call this Ocean Friendly To-Go
Do you own, manage, or can you recommend a restaurant that you would like to signup as an Ocean Friendly Restaurant?