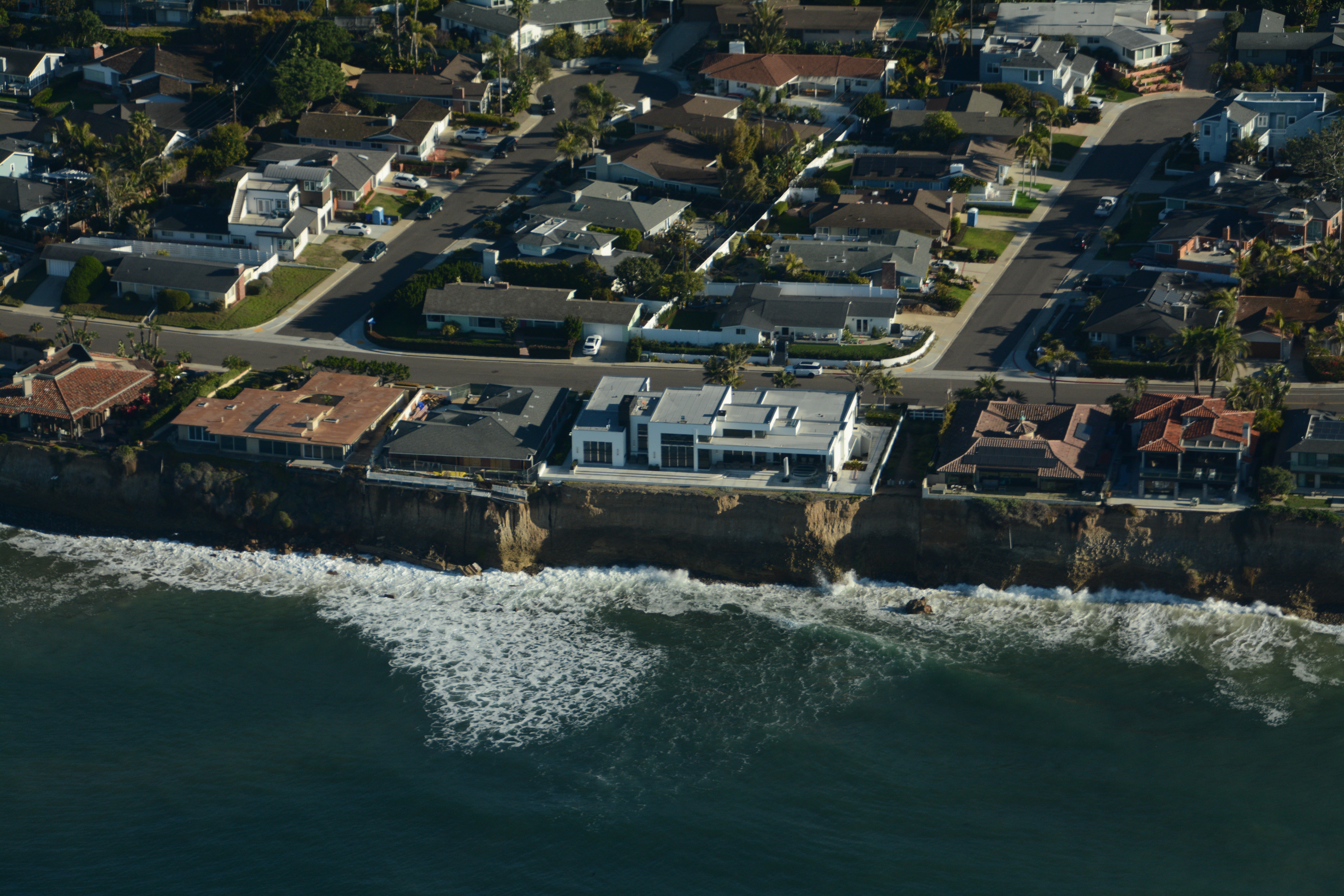 Preserving our beaches is core to Surfrider's mission.
But how can we enjoy our beaches if they're disappearing before our eyes? Enter our Beach Preservation committee, the most effective volunteer watchdog program preserving and protecting San Diego County's 70 miles of coastline.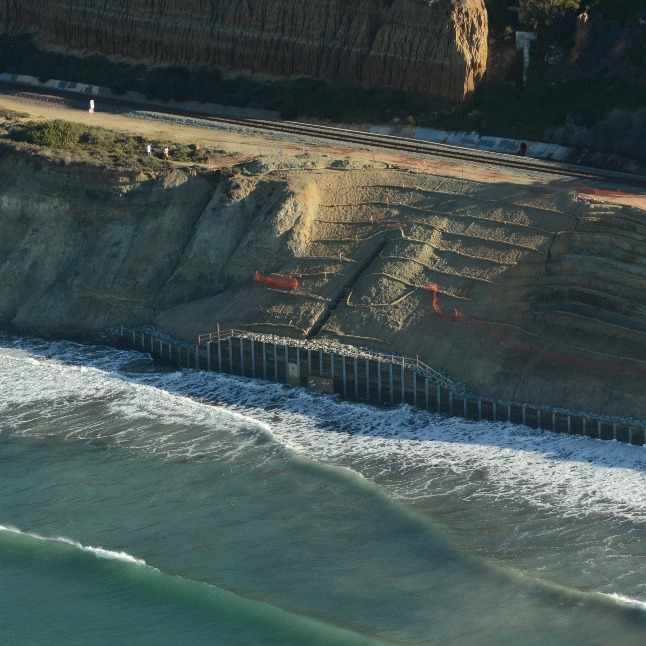 Our volunteer-led Beach Preservation committee keeps tabs on issues that negatively affect beach access and the future of our natural coastline. They fight to ensure access to the beach, by first making sure there is a beach to protect, and keeping coastal cities and the California Coastal Commission accountable.
Beach Pres meets monthly on Monday evenings, 1-2 weeks prior to the California Coastal Commission.
Rising tides, shrinking beaches.
Human activity has dramatically accelerated sea level rise, exacerbating the erosion of San Diego County beaches. By 2050, we stand to lose 50-100 feet of beach in many areas of the county. For example, a Sea Level Rise Vulnerability Assessmentby the city of Del Mar found that the city's beaches could be completely underwater by 2060. Sea level rise impacts are not exclusive to San Diego; Southern California stands to lose up to two-thirds of its beaches entirely if climate change is left unchecked, according to the United States Geological Survey. This video, which provides local footage of the annual King Tides event, offers a sobering glimpse of what our beaches will look like in the future.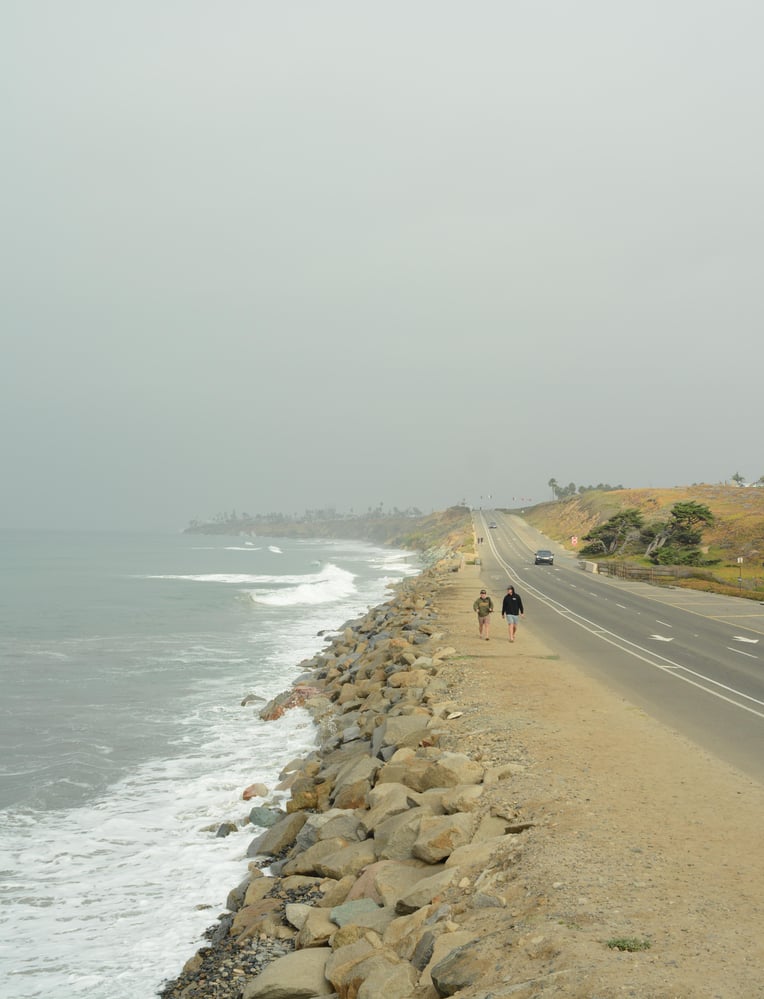 Prioritization of private property
at the expense of public beaches.
Beach sand is primarily a product of the weathering of land, and most of it comes from rivers and streams. In San Diego, it also comes from the erosion of coastal bluffs. Development upstream has severely interrupted natural sand flow to San Diego beaches, as have harbors, jetties, and other hard structures along the coast. This loss of natural sand sources contributes significantly to the thinning of our beaches.
Historically, sand has been imported to our beaches at taxpayer cost. Surfrider Foundation is not opposed to beach (aka sand) nourishment per se, as it is a preferable "soft solution" to the hard armoring we oppose. However, we recognize that beach nourishment is, at best, a temporary solution to maintaining our beaches for several reasons.
First, ocean currents constantly displace beaches; sand does not stay where you put it.

Secondly, sand nourishment alone will never be sufficient to mitigate rising seas.

And lastly, different types of sand can negatively affect wildlife, especially microbial communities.
Beaches belong
to the public
They should be accessible to everyone.
But our access is constantly being challenged by private property owners, developers, poor city planning, sea level rise, or a combination of all of the above.
Maintaining beach access in an era of development requires thoughtful and specific action, especially as it becomes buried by other priorities. As the threat of rising sea levels looms, for instance, seawalls have unfortunately become a go-to short-term solution to protect private property. In many areas of San Diego County, seawalls now block previously accessible beach access points. In other cases, private property owners have chosen to limit beach access illegally.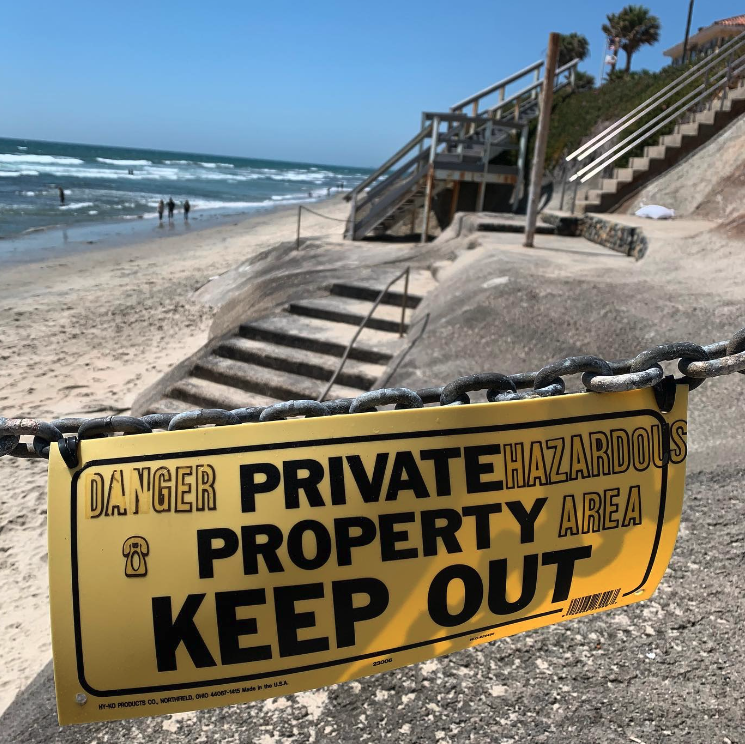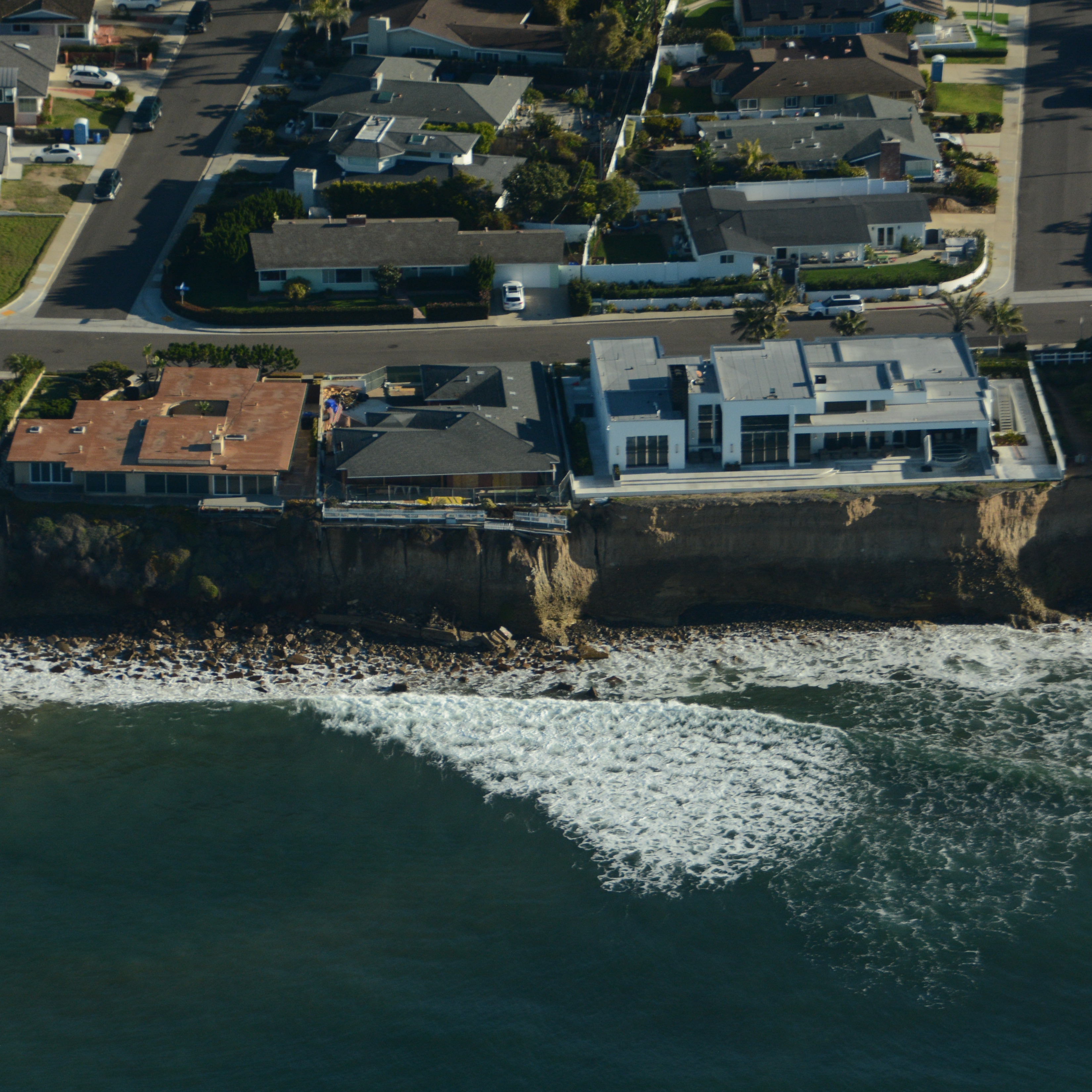 Managed retreat,
or unmanaged retreat
The sea level in San Diego County is projected to rise from one foot by 2050 and up to 7 feet by 2100. Each 'vertical' foot of sea level rise equates to the loss of 50-100 'horizontal' feet of beach. The science is quite clear; we will lose our beaches if we do not leave space for our beaches to migrate landward. This is why Surfrider Foundation advocates a policy

Other entities advocate for beach nourishment and engineered solutions to preserve our beaches, but these expensive strategies have unintended consequences and will be ineffective as sea levels rise exponentially by the turn of the century. Simply put, the ocean is moving landward, and we cannot stop it. We can have a managed retreat or an unmanaged one.
We believe the former is better for everyone.
The video below covers the majority of our Beach Preservation issues in only 5 minutes, and features some great visuals and interviews with Surfrider activists. Check it out!