10th Annual Tijuana River Action Month Overview
Written by: Danielle Moore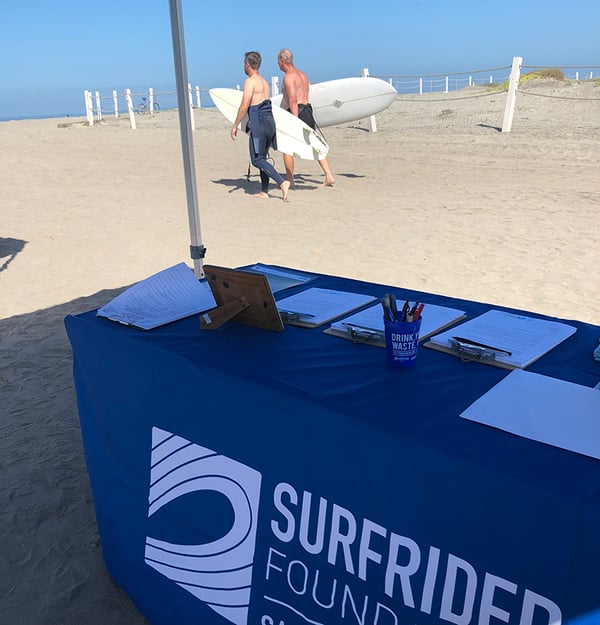 In September and October, Surfrider San Diego and the Clean Border Water Now Program will be participating in Tijuana River Action Month (TRAM). Over the last few months, we have been working with other organizations to help plan TRAM's events, and we are now happy to publicly share them! We would love to have as many people as possible come support TRAM, so feel free to attend as many events as you can!
The first event is a public tour of the Tijuana River National Estuarine Research Reserve (TRNERR) on Saturday, September 14 from 9AM to noon. We will have limited space on the tour (25 spots), so please sign up if you have not already taken the tour. There will be four stops, including the basin and Monument Mesa, and a few of our partnering organizations will be giving a talk during each stop.
The next event we have is a cleanup of Border Field State Park Beach on Saturday, September 21 from 9AM to noon. This event will be capped at 150 volunteers and will run in conjunction with Coastal Cleanup Day.
Our third event will be a restoration event of TRNERR on Friday, September 27 from 9AM to noon. Since it will be National Public Lands, Day, we are planning to plant a new garden, cleanup the pollinator garden, and clear away any debris and trash. There will be a cap of 50 people for the restoration event, and there is an age limit. Any children under 15 will need to be in attendance with their parents/guardian, and 15-18 year olds will need a permission slip.
Our last event will be a Monument Mesa restoration event on Saturday, October 5 from 9AM to noon with a cap at 150 volunteers. Afterwards, we will have the volunteer appreciation party from noon to 1PM, and there will be raffle prizes, refreshments, food, and music for all. Volunteers who went to at least one event will be able to attend the appreciation party. We hope to see some of you at the events and the party!
We also will be having events in Tijuana during TRAM, so our friends in Mexico will be able to participate as well.
You can find out more info and register here.