By Shannon Johnson, Clean Border Water Now
Banner Photo by: William Bay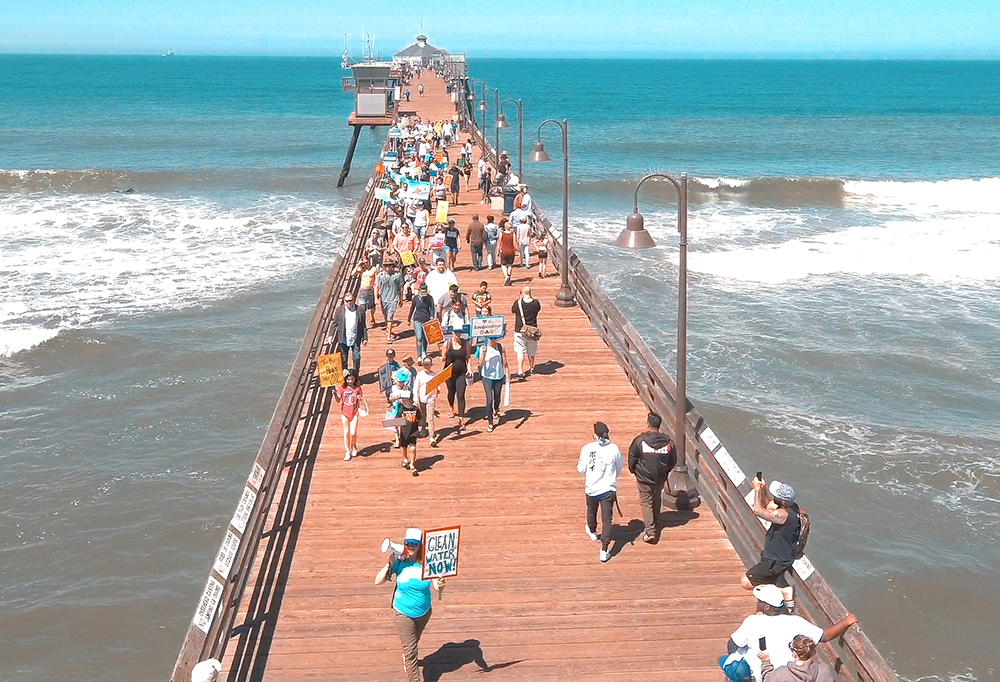 Nearly 100 local activists marched over the weekend to raise awareness and to urge action and accountability from the federal government.
This is the third march that Clean Border Water Now (CBWN) has organized since the big spill in 2017, one of the largest sewage spills in the last decade. For nearly two weeks in February 2017, beaches from Rosarito, MX to Coronado, CA were contaminated with over 140 million gallons of raw sewage without any notification from the authorities.
To prepare for the march, CBWN held a sign-making workshop at their monthly meeting. Residents from Imperial Beach, Coronado, San Diego and Bonita came out to get creative and write clean water messages on vibrant signs for all to use.
Local media outlets NBC7, KUSI, The Star News, and The Imperial Beach Eagle and Times covered the event; they also covered our monthly Imperial Beach community cleanup that preceded the march. With help from co-hosts Wildcoast and Soapy Joe's, 172 volunteers picked up 150 lbs of trash in just under two hours.
Imperial Beach Site Captain, Christine King explains the clean up procedures before the March. Thank you to the International Union of Painters and Allied Trades members that came out for their Community Day of Action.
Many of the beach cleanup volunteers stuck around for the march. Volunteers, South San Diego County residents and clean water activists all gathered at Portwood Pier Plaza to march down the Pier and along Seacoast Avenue, ending at the Spirit of Imperial Beach Statue for a final rally.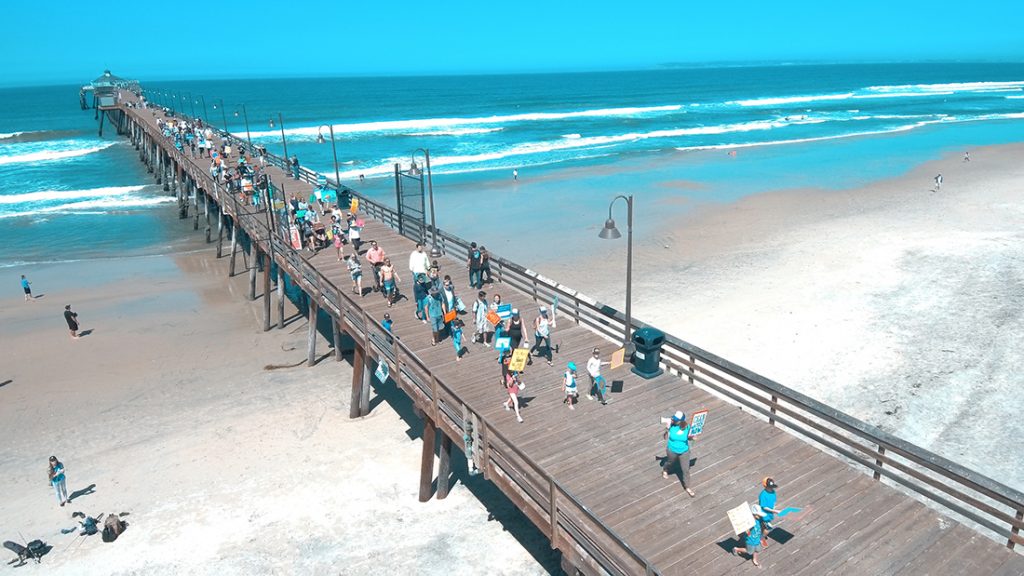 At the rally, Mayor Serge Dedina (Imperial Beach), Christopher Harris (retired Border Patrol Agent and Local Union Official), and Michael Torti (Executive Chair, Surfrider Foundation San Diego County) spoke on the importance of grassroots activism, volunteerism and the need to continue to push forward in the fight for clean water!
After the march, CBWN invited everyone to attend an appreciation party at Pizzeria Luigi's. They also hosted a table to collect letters for clean water!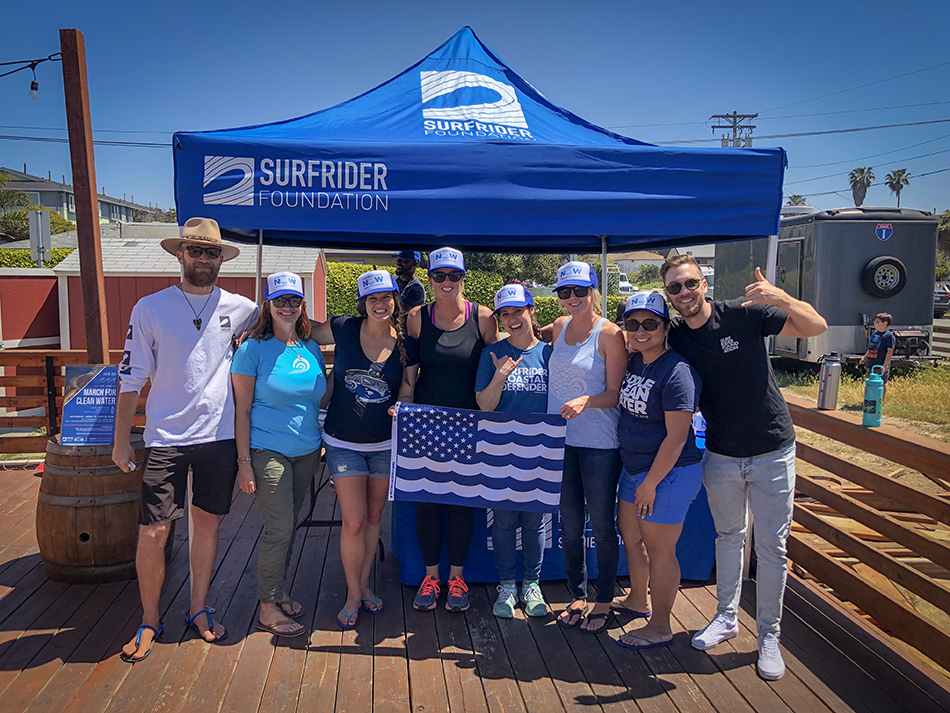 ---
Check out the NBC news clip and photo gallery below for scenes and images from 2019 March for Clean Water!
Photo gallery credits:
Color images by Daron Case
Black and white images by William Bay
Aerial drone image by Sourita Siri