California State Parks and their nonprofit partner, CalParks, are seeking community input to develop low cost overnight accommodations at Silver Strand State Beach. Surfrider San Diego is stoked to assist!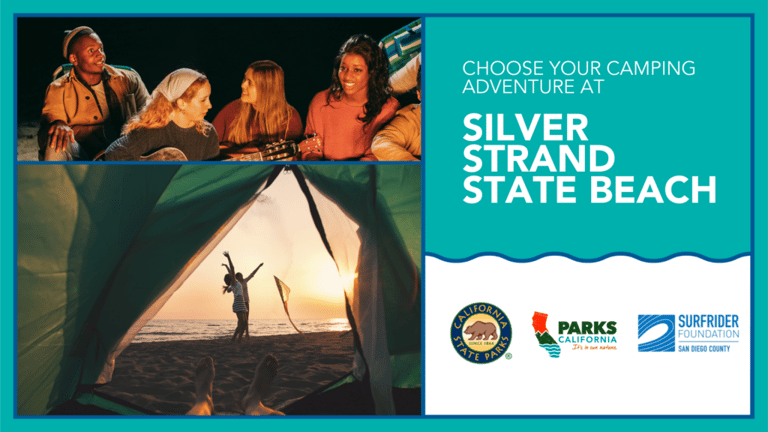 Some Background
In October 2017, then-Governor Jerry Brown signed AB250 (Gonzalez-Fletcher), aka 'the Coastal Cabins' bill, into law. The bill directed the CA Coastal Conservancy to create a Lower Coast Coastal Accommodations Program to reduce the costs of campgrounds, cabins, hostels and motels along the coast for low- and moderate- income families. Surfrider supported this bill.
While the public's right to coastal access is enshrined in both the California Constitution and the Coastal Act of 1976, the high cost of visiting the coast remains one of the most significant barriers to equitable beach access in our state. Surfrider agreed with Assemblywoman Gonzalez Fletcher and the state legislature that AB250 would put meaningful ocean experiences within reach of more California families.
The Silver Strand Program
Silver Strand State Beach's Lower Cost Coastal Accommodations Program (LCCOA) is a direct result of AB250. As the name suggests, Silver Strand is planning to develop several areas dedicated to low-cost camping in the next few years.
It's worth noting that Silver Strand already boasts a popular RV campground with over 100 sites. However, as these sites are only available to those who own (or rent) an RV, they remain out of reach for many Californians.
Surfrider is excited for this program and the expanded coastal access it will bring to the public, especially to neighboring south bay and inland communities who lack the same coastal access opportunities that many of us take for granted elsewhere in San Diego County.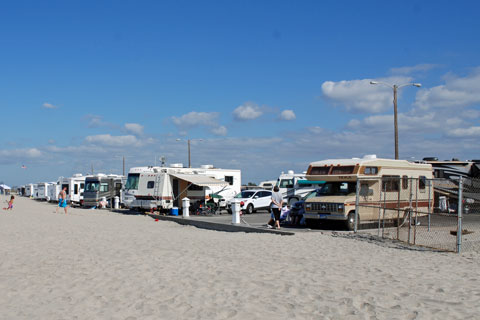 Current RV sites at Silver Strand SB
Help us ensure this project is done right! To that end, we're elated that CA State Parks and its nonprofit partner, Parks California, have partnered with Surfrider and other community organizations to solicit YOUR INPUT on their initial round of campground plans.
This is an exciting opportunity for community members to chime in on the options being considered such as cottages, trailers, hike and bike camping, and/or traditional camp sites. The button below leads to a survey that details several design proposals for the future campsite. For the record, Surfrider does not have a hard stance on which design is best at this early stage. We simply want to hear your honest take on the initial project plans. The new accommodations will be developed during the 3-4 years following this Study.
Responses are due by July 22, 2022
Two Survey Respondents Will Win an Annual CA Parks Pass
Since the survey will require about 20 minutes of your time, we want to automatically enter every single Surfrider survey respondent into a prize drawing for a "California Explorer" annual parking pass!* These passes, valued at $195, include free parking at all of Southern California's popular State Beaches, including Silver Strand, Torrey Pines, Cardiff Reef, most of Carlsbad's beaches, and of course, San Onofre. We'll be giving a Parks Pass away to two lucky winners!
* please note that to qualify for the prize, you'll need to enter your email & select Surfrider as your group at the end of the form.