On Tuesday, April 5, the Carlsbad City Council will consider a citywide ban on single-use plastic foodware. Urge them to vote yes!
The ordinance, if passed, will prohibit food service establishments from using single-use plastic foodware (including foam) for both takeout and in-house dining, effective July 2023. All foodware will need to either be reusable or compostable.
The ordinance will also require all food establishments to offer single-use foodware accessories only upon request, effective June 2022. This language, commonly referred to as #SkipTheStuff, is consistent with a statewide law passed in late 2021 (AB-1276). Foodware accessories include straws, utensils, condiment packets, etc.
The Carlsbad City Council will vote on whether to adopt the ordinance on Tuesday, 4/5. The meeting begins at 5pm.
Please add your voice to ours and urge the City Council to TAKE ACTION to reduce plastic pollution in San Diego County! Make yourself heard by either:
a.) submitting a public comment via email, or
b.) attending the City Council meeting to speak in support during the public comment period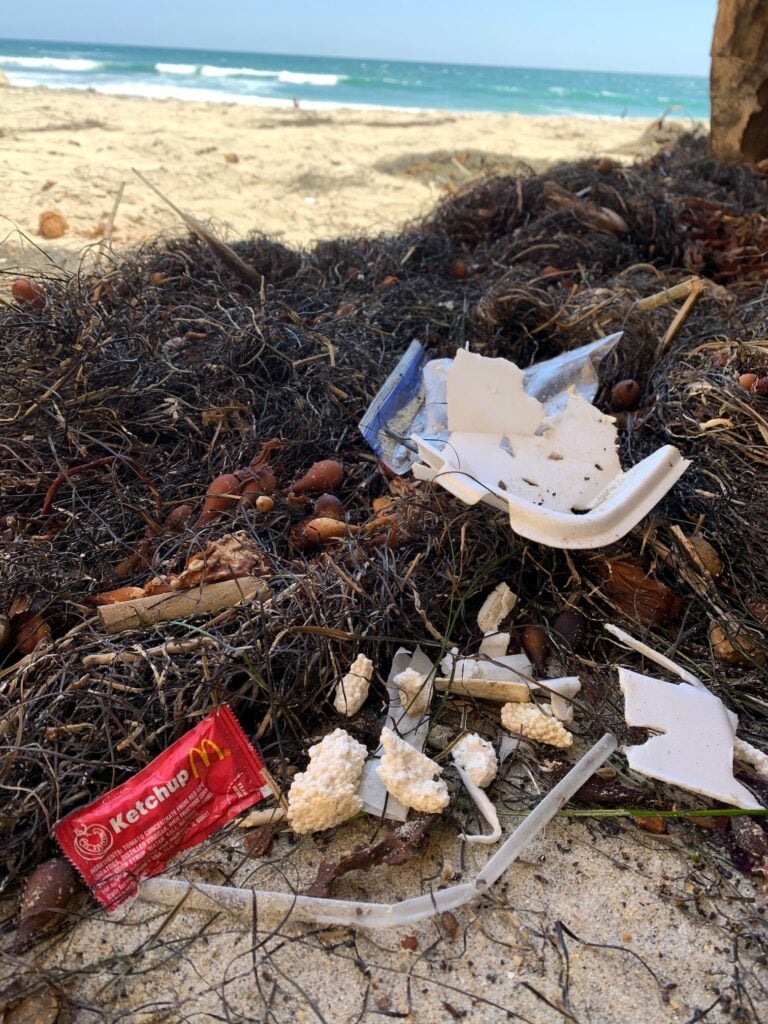 Option A: Submit a written comment before 2pm on Tuesday 4/5
Written comments received by the deadline will be provided to the City Council before the meeting. Please address your email to clerk@carlsbadca.gov and write Item 7: Single-Use Plastic Foodware Ban in the subject line. Feel free to use our template email below or write your own comments - if you live in Carlsbad or North County, please add that information. We encourage you to write your own email to express your specific concerns about single-use plastics and the reasons you support the ordinance.
If button doesn't work, click HERE for a Google Doc w/ suggested comments
Option B: Attend the City Council meeting and make a public comment
Where:
Council Chamber
1200 Carlsbad Village Drive
Carlsbad, CA 92008
How:
• Fill out a speaker request form, located in the foyer.
• Submit the form to the City Clerk before the meeting starts or before the item begins.
• When it's your turn, the City Clerk will call your name and invite you to the podium.
• Speakers have three minutes, unless the presiding officer changes that time (if there are many speakers, they may shorten speaker times).
The City Council meeting agenda and more information regarding the meeting can be found on the City's website HERE.
Please email janis@surfridersd.org if you have any questions, or would like to coordinate talking points for the in-person meeting.
Ordinance Summary & Background
On Dec 14, 2021, the City Council unanimously approved the adoption of a citywide Sustainable Materials Management Implementation Plan. In addition to implementation steps for a curbside compost program to reduce organic waste sent to landfill, the plan also proposed several ordinances aimed at reducing pollution from single-use plastics. This Tuesday's ordinance, which covers plastic foodware and foodware accessories, is the first of four. The others will address pollution from plastic bags, plastic bottles, and intentional balloon releases.
Carlsbad's Single-Use Foodware Reduction Ordinance includes the following:
A ban on single-use plastic foodware and polystyrene, effective July 2023. Only reusable or compostable (i.e., accepted for collection in the city's organic materials collection program) will be allowed. This language goes above and beyond State law and would be the strongest of its kind in San Diego County.
"Skip the Stuff" — based on California AB-1276, requiring that restaurants and food delivery services provide single-use straws, condiments, utensils, etc. only upon request. The implementation date for Carlsbad is June 2022, which is in alignment with the State law.
https://sandiego.surfrider.org/wp-content/uploads/2022/04/SUP-ordinance-Carlsbad-Report.pdf
Surfrider is strongly in favor of Carlsbad's Single-Use Foodware Reduction Ordinance, and we need your support to ensure it passes. If you agree that local action is required to address plastic pollution along our coastline and in our ocean, please submit a written comment showing your support before 2:00 pm on Tuesday 4/5, or attend the meeting in person to comment live.
If button doesn't work, click HERE for a Google Doc w/ suggested comments