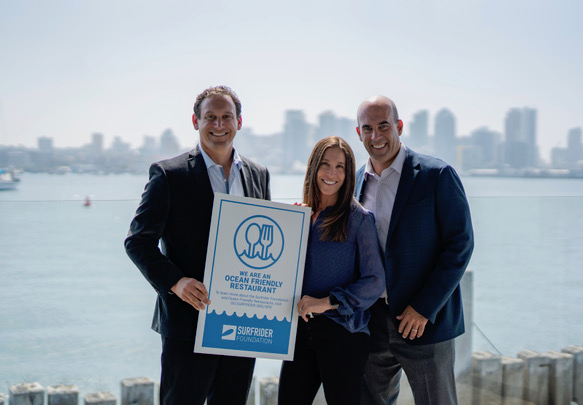 07.23.19
Cohn Restaurant Group Registers 18 Restaurants, Making Them Surfrider's Largest OFR Group!
By SFSDAdministrator
by Vicki Conlon, OFR Volunteer Lead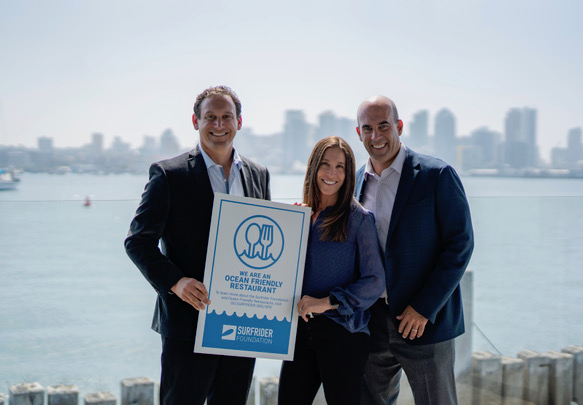 Congratulations to the Cohn Restaurant Group (CRG) for becoming Surfrider's largest Ocean Friendly Restaurant group! The CRG currently has 18 registered OFRs in San Diego County. There's a place for everyone to enjoy, whether you're looking for amazing views, a beautiful atmosphere, outstanding service, or a cozy spot in your neighborhood.
The CRG has been an industry leader when it comes to sustainable practices such as offering paper bags instead of plastic, ditching EPS (a.k.a Styrofoam) for more eco-friendly products and going solar. When you find one of their locations on our Surfrider OFR Mobile App, tap the icon and you'll be able to see what sustainable practices they are implementing at each restaurant! You won't want to miss Coasterra, one of the best city/bay views in San Diego. Sip on Deb's Coconut Margarita while dining on Modern Mexican Cuisine and cheers to your incredible experience being powered by the sun!
"Cohn Restaurant Group has been a part of the Surfrider Ocean Friendly Restaurant Program for many years and our participation is consistent with the overall values of our company. When it came to the health of our Guests and Team Members back in the 1990s, David and Lesley Cohn were early supporters of eliminating smoking in restaurants; similarly, when it comes to the health of the environment, Cohn Restaurant Group eliminated styrofoam and moved to straws upon request or paper straws at most of its restaurants well before the law required it. Our participation in the Program is rather easy, for the most part we met the requirements before we even knew what they were," according to Michael Feinman, Cohn family member and CRG Chief Financial Officer.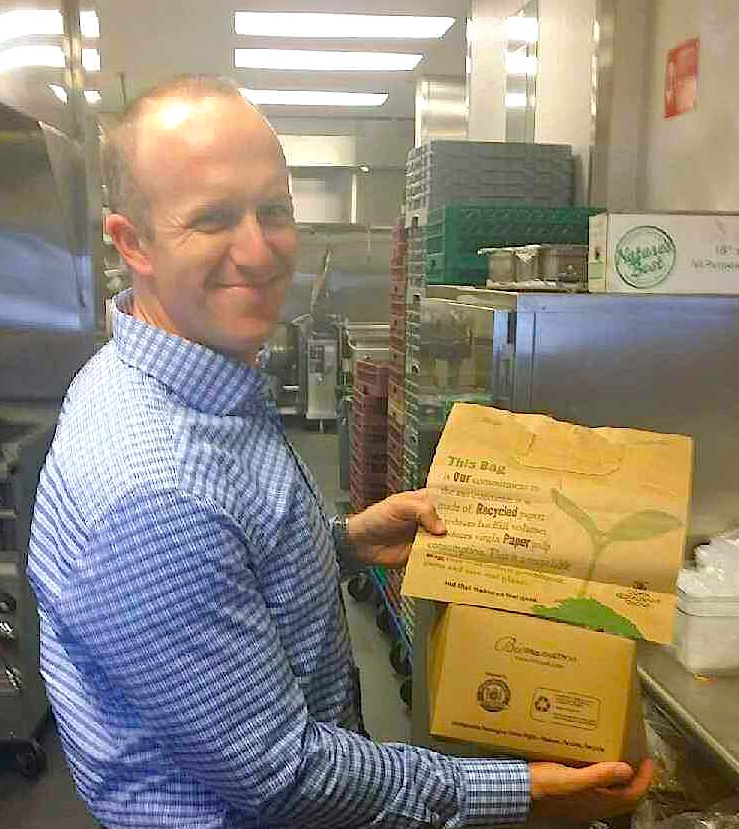 The CRG has been diligent about training every employee about the new straw ordinances, not only to adhere to state and city laws but also to do their part in protecting our coastal zones and oceans from plastic pollution.
The CRG has over 2,000 employees and Lesley and David go above and beyond to create a positive work environment for every employee. "Your Employee is your most important Guest. Never treat an Employee with less respect than you would a Guest," states David Cohn.
The Cohn family has always been well respected in the San Diego community for their industry excellence and philanthropy. San Diego City Schools recognized David and Lesley Cohn for their Exemplary Support and Commitment to Partnerships in Education.

"We aren't the company that comes into a community to remain anonymous. We are the one that is known not only for excellence in our industry, but our commitment and dedication to improving our community."
-Lesley Cohn


Surfrider would like to thank the Cohn family for their longtime support and commitment to Surfrider's Ocean Friendly Restaurant program and our San Diego County Surfrider Chapter.