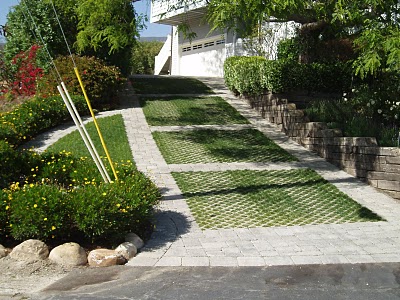 The Green Infrastructure for Clean Water Act (HR 4202) has been introduced by Representatives Edwards (MD), Carnagan (MO) and Driehaus (OH) into the House of Representatives. By funding and promoting both research and on-the-ground green projects, this bill will help protect and restore our water resources while providing Americans with thousands of green jobs, energy savings and better health and well-being.
Many of the current pollution problems we have with surface water quality are the direct result of too much pavement. Stormwater that runs off of our driveways, streets and parking lots carries all sorts of pollutants into our rivers, streams & eventually into the ocean. For many years running, polluted stormwater runoff has been the number one culprit behind beach closures and swimming advisories.
Low Impact Development (LID) and the use of Green Infrastructure, is a relatively new approach to urban planning that aims to maintain and restore the water cycle in developed watersheds. Green Infrastructure Best Management Practices (BMPs) are designed to infiltrate, filter, store and treat stormwater close to its source. Examples of green BMPs include natural buffer areas, green streets, green roofs, permeable pavements and various rainwater capturing technologies.
The Green Infrastructure for Clean Water Act proposes to establish Centers of Excellence for Green Infrastructure whose purposed will be to conduct research and to provide technical assistance to state and local governments. This bill will also establish a federal grant program to fund planning, construction & monitoring of Green Infrastructure projects. Special consideration for these grants will be given to low-income and communities with combined sewer systems. Additionally, this bill will establish a Green Infrastructure Program housed within the EPA's Office of Water.

The full text of this bill can be read

here

.
Participate in the Surfrider's action alert and send your Representative a letter urging them to co-sponsor the Green Infrastructure for Clean Water Act. Just click here.