La Jolla Shores Park
Saturday, June 15
9am-3pm

Join Surfrider SD & Friends for International Surf Day! You'll find us just north of the parking lot at La Jolla Shores Park - bring the entire family to celebrate our shared love of surfing and to raise awareness and support for our beach and coastal environments!
Event kicks off at 9am with a morning beach cleanup, sponsored by our friends at Pura Vida Bracelets, who will be stoking you out with prizes and giveaways while supplies last! Cleanup supplies will be available during the entire event for anyone who'd like to chip in.
Previous
Next
During and after the cleanup, our partners Urban Surf 4 Kids will be sharing the stoke of surfing with a group of orphans and foster kids who've never surfed before!
Join us for a free yoga sesh at 1030am for yogis and non-yogis of all ages and skill level. Bring a mat or towel if you'd like to join in!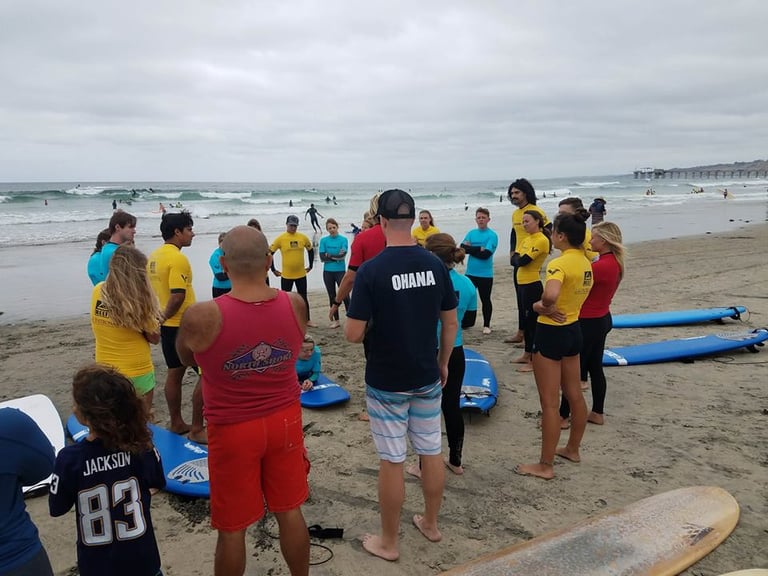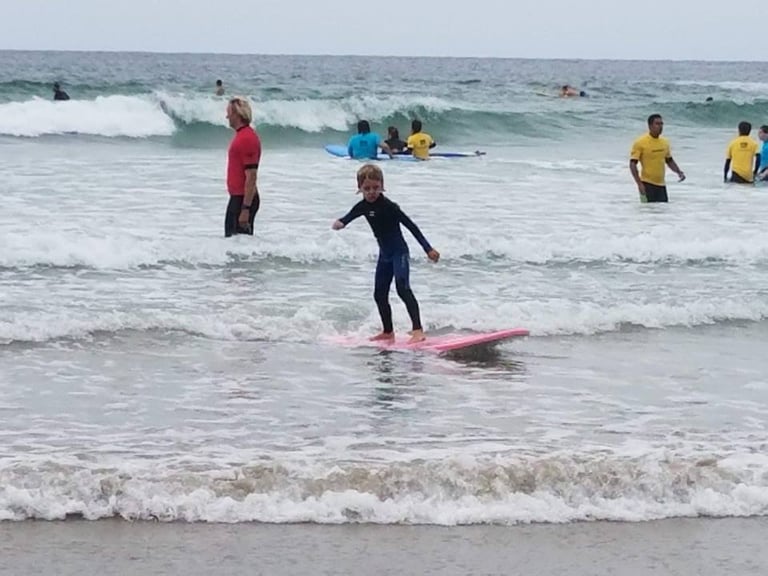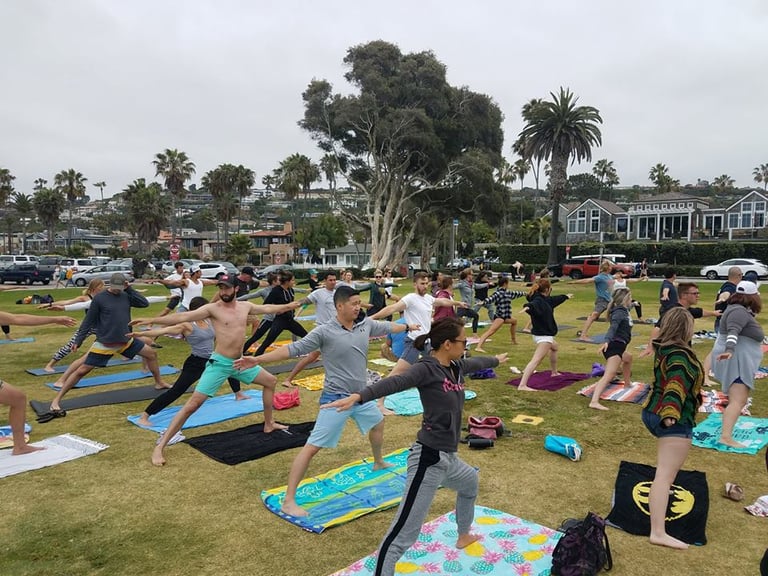 Wanna surf? Our friends at Everyday California will be offering free board rentals from 10am-1pm on a first come, first serve basis. We hope to have a couple volunteers to offer tips for beginners, too, but please don't expect a full-on surf lesson. If you have your own board, we encourage you to bring it!
We'll also have games like volleyball, corn hole etc. for those who'd rather hang out shoreside.
As hunger kicks in, our amigos at Board & Brew will be providing sandwiches for Urban Surf's kids and Brew Dr. Kombucha will have the booch on tap (in cans, actually!). We will provide lunch for the first 50 beach cleanup volunteers, too.
At 1pm, Surfrider volunteers will give a visual presentation on plastic pollution. Expect lots of great tips on how to refuse and reduce single-use plastic and opt for reusables instead! After that, we'll have cleanup supplies ready for an afternoon cleanup.
Event wraps up at 3pm. This is a free, family-friendly event and all are welcome!
Schedule subject to change - please check our Facebook Event for the latest!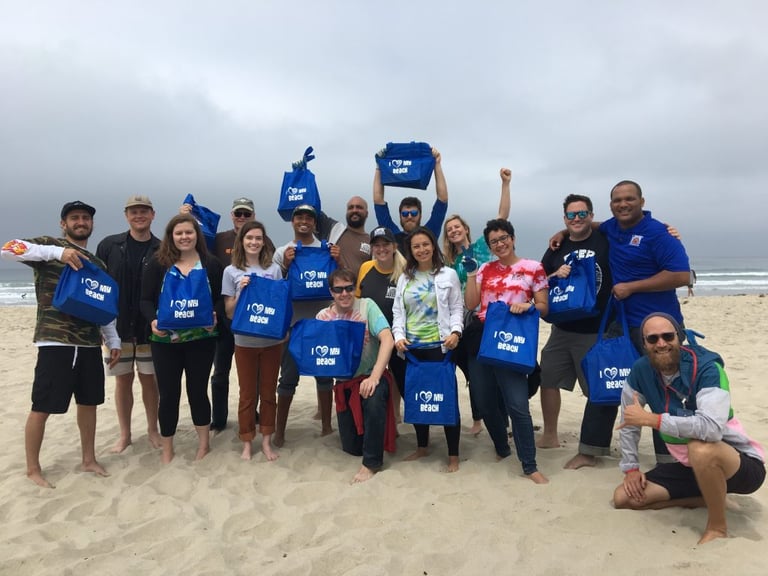 About ISD
Every day, the Surfrider Foundation and our volunteer activist network work to protect our coasts. On International Surfing Day, we take a moment to celebrate and enjoy the beaches and waves that we all love.
"Protect & Enjoy" is this year's ISD theme as well as a key part of the Surfrider mission. Head to the beach, go for a surf with a friend or better yet introduce the stoke of surfing to someone new. While you're at it participate in a beach cleanup and leave your local surf spot better than you found it.
This year, while we band together on this special day to share waves, we also aim to raise awareness of urgent threats to our precious coastline, like new offshore oil drilling. We're calling on our government leaders to officially cancel plans for oil drilling and we're asking coastal enthusiasts everywhere to join us and voice their opposition.