The Beach Belongs To Everyone!
Every day, the Surfrider Foundation and our network of volunteer activists work to protect our coasts. On International Surfing Day, we come together and take a moment to celebrate the waves and beaches that we all love. This International Surfing Day (ISD) also falls on Juneteenth, a day acknowledging emancipation and the end of slavery in the United States. With that in mind, the theme of this year's ISD is "The Beach Belongs to Everyone."
This Saturday, June 19, we're partnering with Paddle For Peace to host an ISD event that not only celebrates surfing, but also celebrates diversifying the lineup and our collective work to ensure that beachgoing is safe and equitable for all people.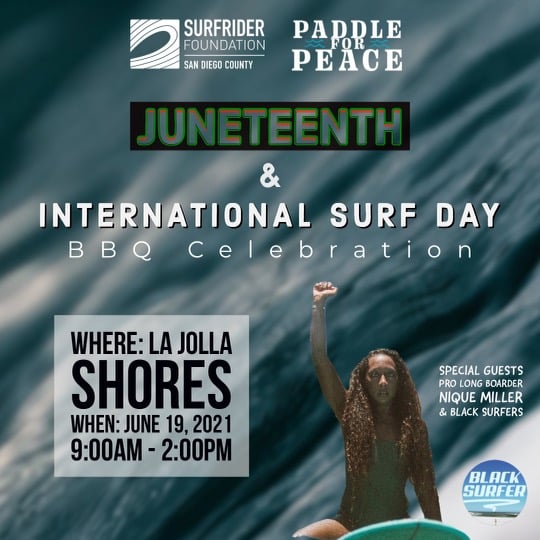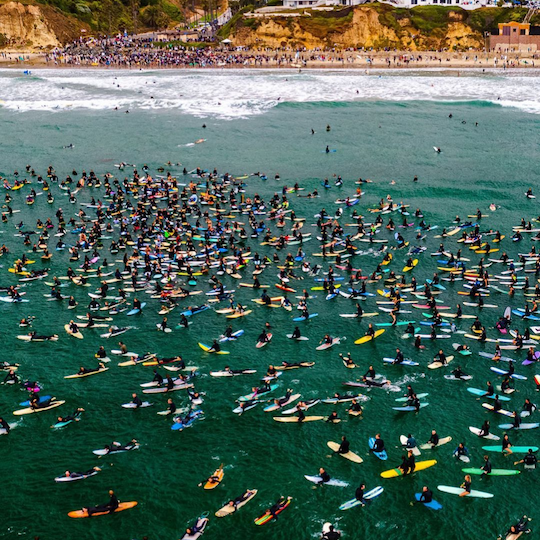 About Paddle For Peace
Paddle For Peace's vision is to "introduce the BIPOC community to the activist world by creating a sense of belonging and purpose." Founder Risa, who also serves on our chapter's volunteer Executive Committee, is a biracial surfer whose lifelong love for the ocean stems from her childhood on the island of Guam. The wrongful murders of George Floyd and Breonna Taylor at the hands of police affected Risa deeply; compelled to act, she organized a paddle out to honor their lives at Tourmaline on June 6, 2020.
However, the event's significance went beyond that of a memorial paddle out. The "Paddle For Peace" gave the San Diego surf community the opportunity to come together in support of racial justice and equality in a way that also speaks to our love for the ocean. Thousands came to paddle out, gather on the beach, and show solidarity for black lives. The result was a truly uplifting event for the local surf and beachgoing community.
Join Us on Saturday, June 19
At this Saturday's International Surfing Day/Juneteenth event, Paddle For Peace will be offering surf lessons from 10am-11am for the BIPOC community - please register here to ensure they can accommodate you. Joining us will be professional female longboarder Nique Miller!
Meanwhile, Surfrider volunteers will host a beach cleanup from 9am-12pm, as we always do before hitting the water on International Surfing Day. Register below.
As the surf lessons and beach cleanup conclude, surf lesson recipients and beach cleanup volunteers will be rewarded with a zero waste vegetarian BBQ lunch!
All are welcome to join us on the grass at La Jolla Shores as we celebrate surfing and the continued creation of a vibrant, inclusive community that comes together to protect and enjoy our ocean, waves and beaches for all people.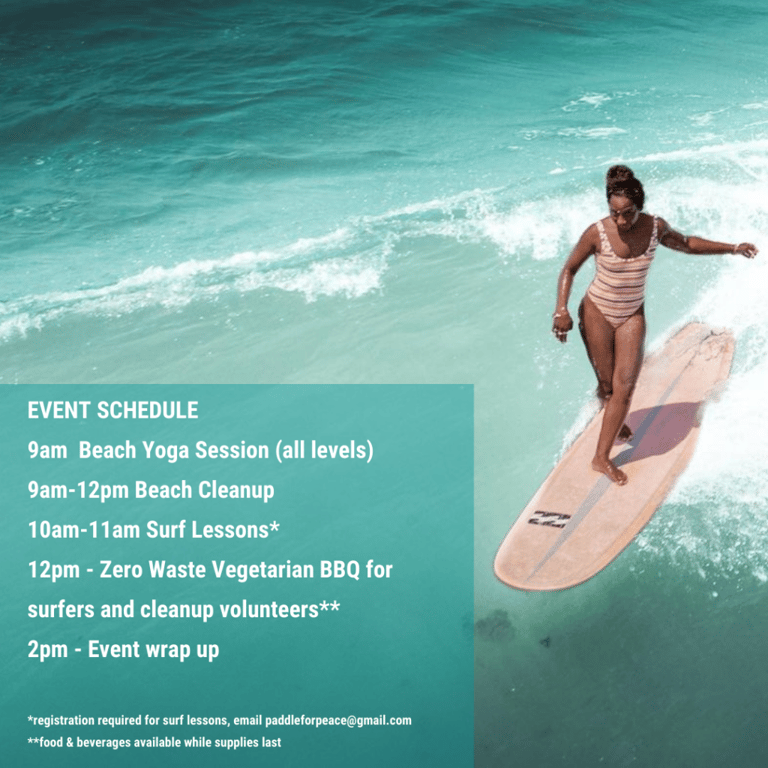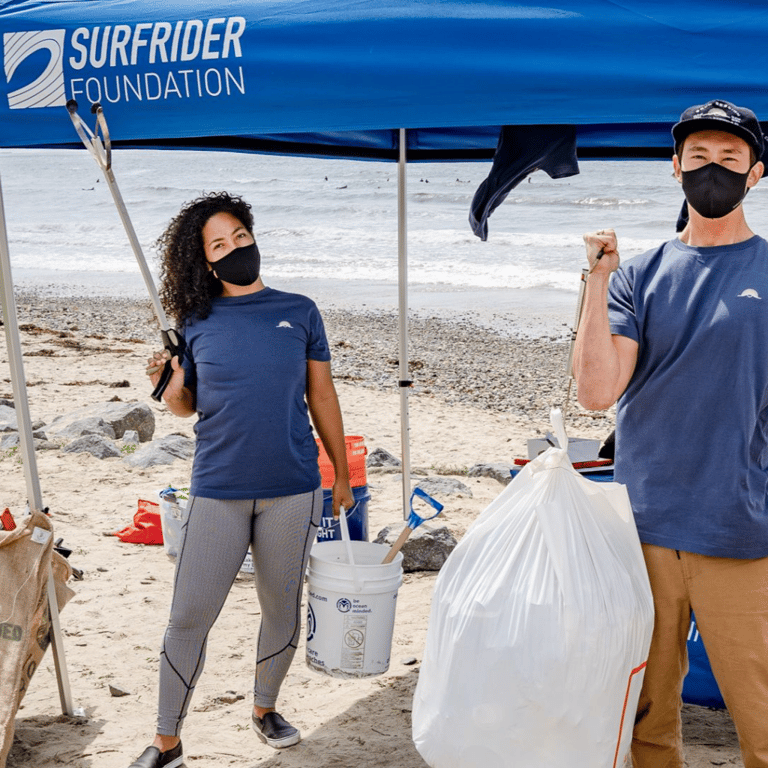 Beach Cleanup Registration
Begins at 9am and runs through 12pm - arrive anytime during cleanup hours at blue Surfrider tent!
[wpforms id="27854"]