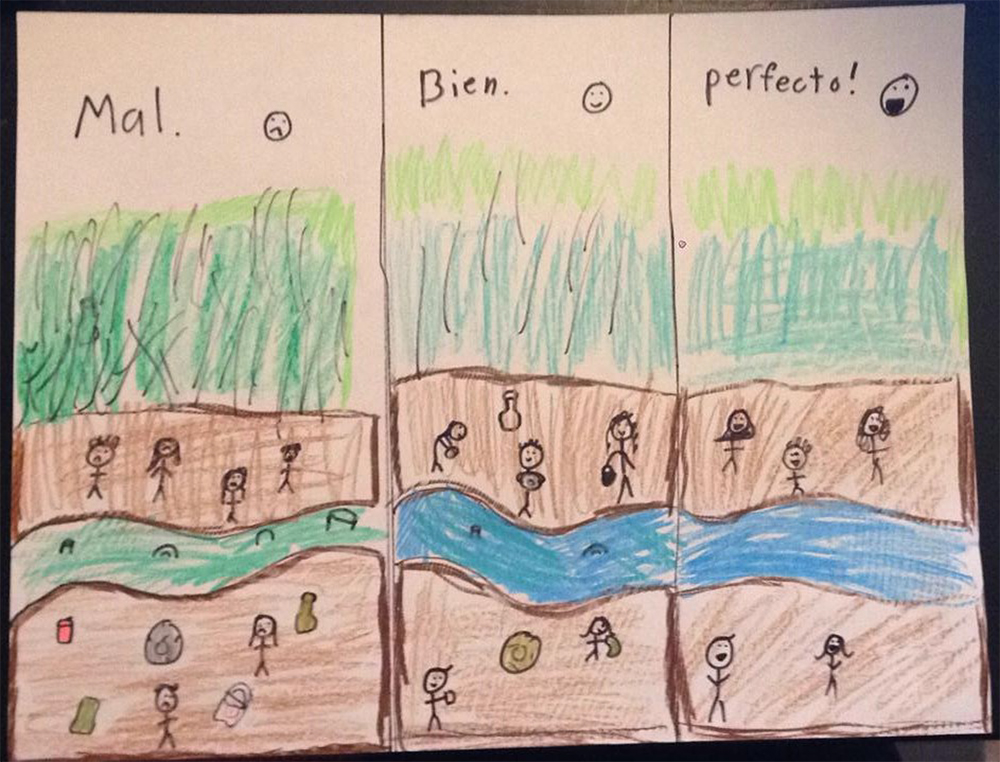 Tijuana River Action Month Virtual Art Contest Winners

Kids from 3rd through 6th grades came out in full "wave" force to help support Surfrider San Diego's participation in the annual Tijuana River Action Month (TRAM) which ran through the middle of October.

Surfrider San Diego's Clean Border Water Now program partnered with other organizations for TRAM, a series of educational and stewardship events helping to benefit the Tijuana River Watershed.

Covid may have damped our ability to physically connect together through this month but not our community art spirit! Kids from both San Diego and Tijuana shaped amazing, emotional works of art to help spread the awareness of our need to protect this most precious water resource.

Please join us in honoring these kids-- kids who capture our hearts and help shape our future to help create a better world for all.

First Place Winner:

Neobi Sanchez is a 3rd grader from San Diego who brought creative genius into art by focusing on what she calls "three stages" to make the TRV better in a piece entitled "How We Can Change the River."

Neobi will receive a pair of new Reef sandals, compliments of Reef! She will also receive our Clean Border Water Now Kids Prize Pack which includes a Surfrider reusable shopping bag; Surfrider reusable bamboo utensils; Stasher lunch bags; Love Beauty and Plant shampoo and conditioner bar, a copy of Cabo and Coral, a children's story about Climate Change and a Shore Buddy Stuffed Animal.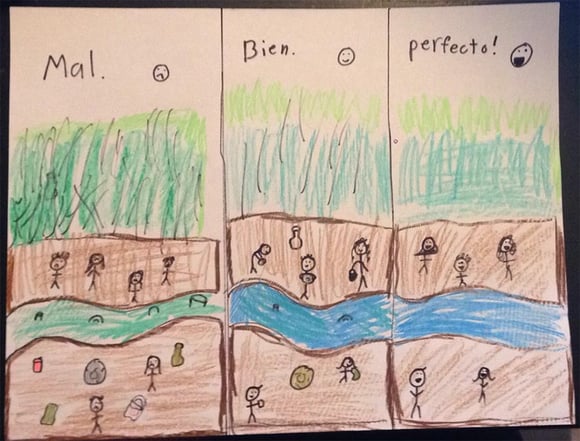 Honorable Mentions also go to the following Finalists who will also receive a Clean Border Water Now Kids Prize Pack:

3rd Grade: Gavin Paiva Jones for their entry entitled "DO YOUR PART,"
4th Grade: Bryan Joshua Levine for their entry entitled "FIND THE DUCK,"
4th Grade: Morgan Reed Heider for their entry entitled "Keep Our Estuary Clean, Volunteer to Pick up Trash,"
5th Grade: Noah Prisco Palomares for their entry "The water system of San Diego," and
6th Grade: Paul Kristopher Palomares for their entry "The Canyon."
We want to truly thank all of our wonderful artists and generous donors for participating in this event! It is because of all of you that we can claim the Tijuana River Action Month to be a success. We could not have done it without you!