The annual King Tides produce not only the highest tides of the year; they also produce the lowest.

As planning for sea level rise is a central tenet of Surfrider's coastal preservation work, we tend to emphasize the king high tides since they offer an alarming preview of what our coast might look like after 1-2 feet of sea level rise (see recent blog post). However, we'd be remiss not to mention how spectacular this week's king low tides will be. If you enjoy 'long walks on the beach,' tidepooling, or a coastal sunset from the widest beaches you'll ever see in San Diego - this Friday and Saturday afternoon are as good as it gets!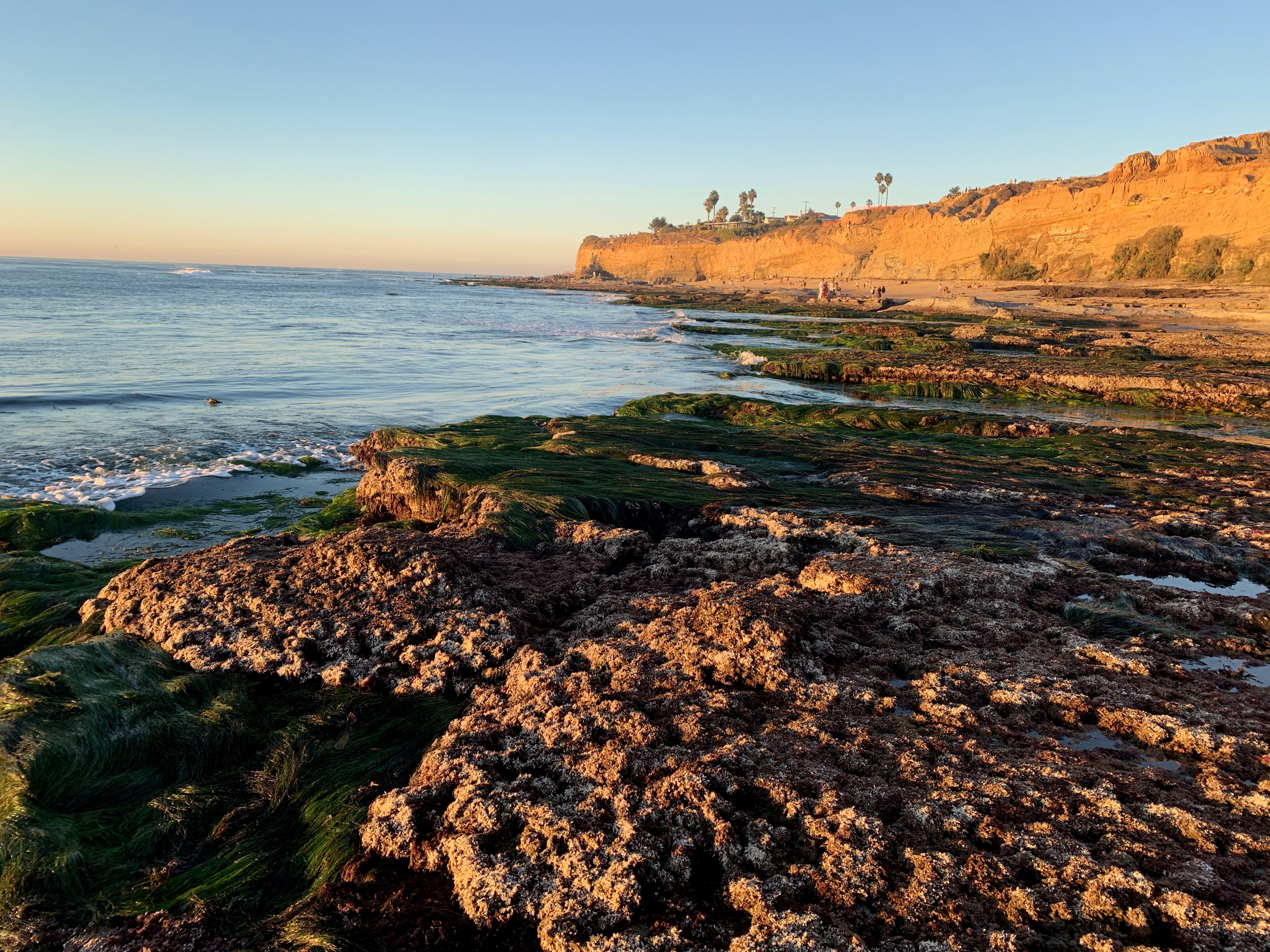 Reefy greens at Sunset Cliffs
When to go
Below are NOAA's predicted high and low tides for December 23 and 24. Please note these predictions are for La Jolla, and that the exact timing and height of the highs and lows will differ slightly as you move up and down the coast. For more accurate predictions, we suggest the NOAA site, Surfline, or any number of free tide sites. For low tide exploration specifically, we recommend arriving a bit before the low tide hits.
Friday, 12/23: high tide 8:08 AM, low tide 3:33 PM (sunset 4:48pm)
Saturday, 12.24: high tide 8:54 AM, low tide 4:20 PM (sunset 4:49pm)
Tidepooling is fun, but must be done responsibly
Tide pools are a low tide treat; they occur as the tide ebbs and leaves saltwater pools in indentations in the sand, rocks, etc. Tidepooling involves exploring and observing the tide pools, which often contain marine wildlife and colorful vegetation that is typically submerged and invisible. Also, exposed reefs alone are an amazing sight to behold!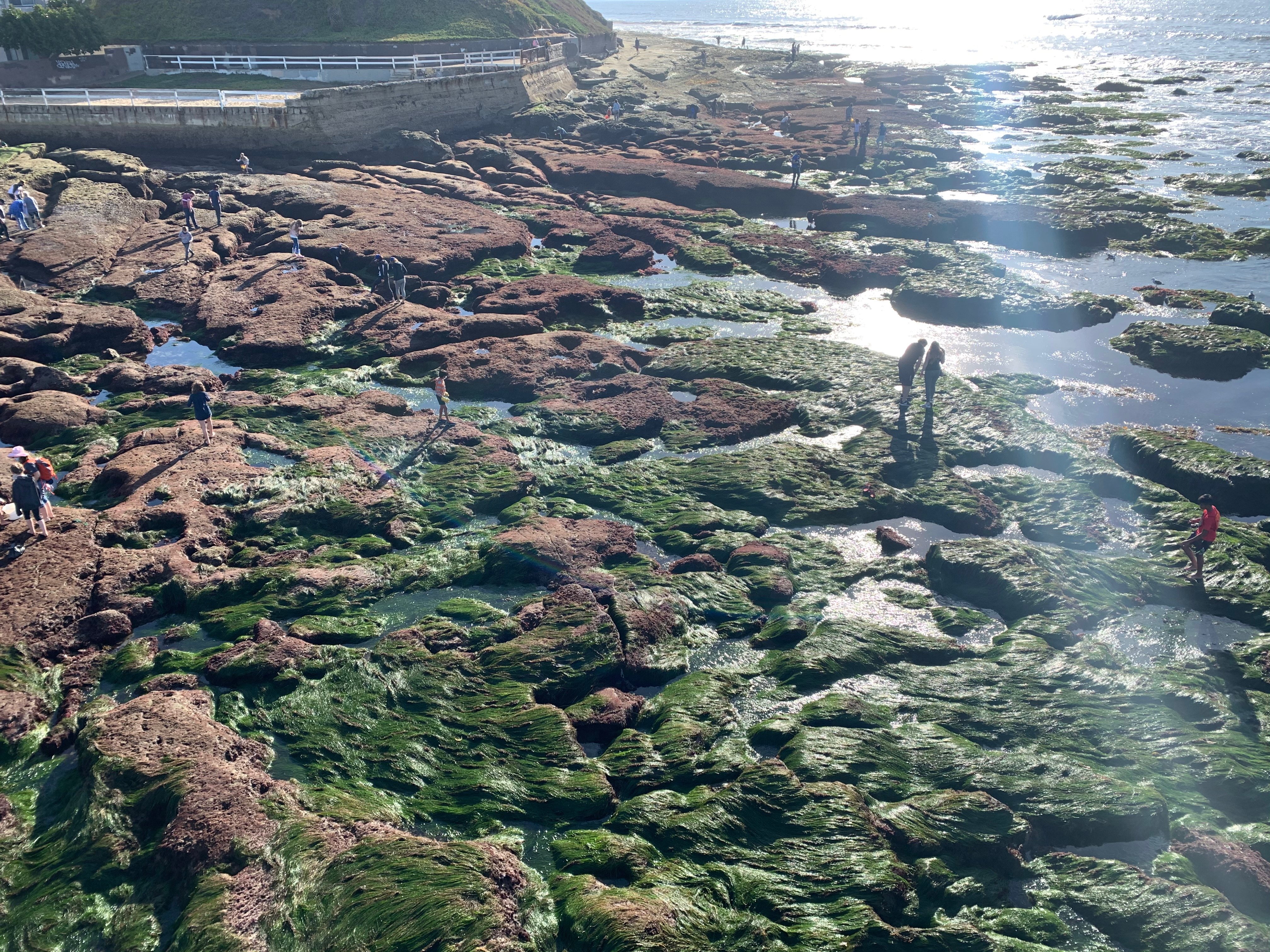 Easy access just south of the Ocean Beach pier
Some of region's popular tidepooling beaches can be found in and around Cabrillo Monument and Sunset Cliffs, PB point just north of Tourmaline, the stretch of coast south of La Jolla Shores, Tide Beach Park aka Tabletops in Solana Beach, Terramar in Carlsbad, and Swami's in Encinitas. However, a walk along the beach almost anywhere will reveal unusually wide beaches and plenty to explore.
If you decide to visit the coast during the king low tide, please remember to prioritize your own safety as well as that of the sensitive ecosystem you're exploring. Each year, Surfrider volunteers witness many people unknowingly trampling over these sensitive tidal habitats. Surfrider encourages everyone to get out and enjoy our amazing coastline, however we urge everyone to do so in a respectful and responsible manner that minimizes disturbance to our coastal ecosystems.
This pamphlet from the Birch Aquarium provides a great summary of dos and don'ts.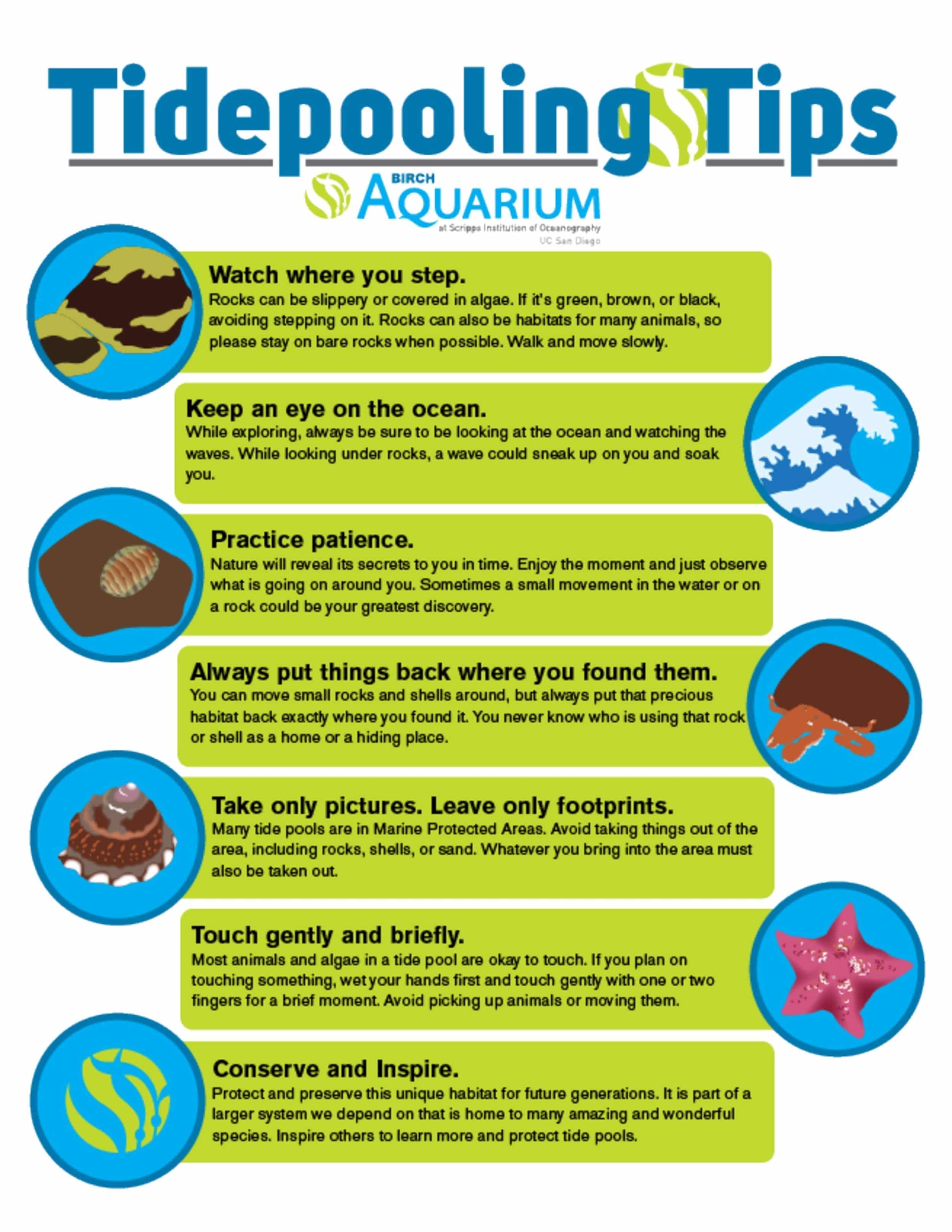 Ensuring the safety of you and your family is paramount, as is respecting the magical tidal ecosystems that the negative low tide reveals. As the pamphlet mentions, please remember that many of our most popular tidepooling spots are in Marine Protected Areas where it is illegal to take from the ocean; these include Cabrillo Point, the La Jolla area, and Swami's in Encinitas. And as always, we ask that you take extra precaution to avoid single-use plastics as much as possible, especially when visiting our beaches. Bonus points if you pick up any litter you see along the way!
Thank you in advance for being respectful of our coastal ecosystems during Friday and Saturday's king low tides, and into the future. We hope you enjoy the most dynamic beach days of the year; if you'd like to help us document the morning high tides as well, please see this earlier post for details!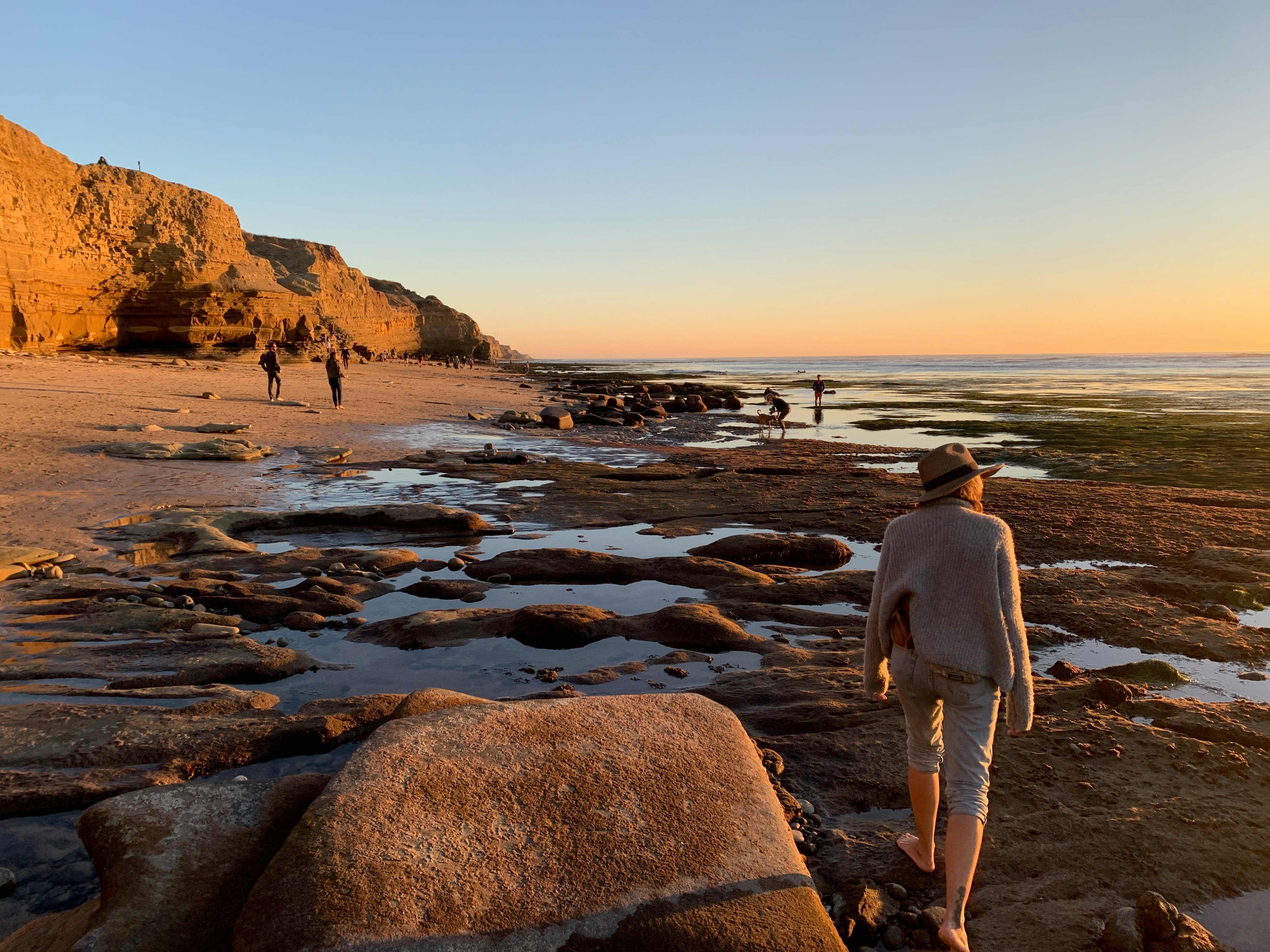 Reef. It's what's for dinner.