The King Tides are the highest tides of the year and offer a glimpse of our future coastline given Sea Level Rise. Each year, our Beach Preservation volunteers document the phenomenon at various San Diego County beaches in order to create a visual aid for coastal policymakers and the general public.
This year, our Beach Preservation and Climate Change committees are teaming up to host two king tide viewing events in North County on Sunday, December 5. Whether you'd like to join one of our events, document the tides on your own, or both, we hope you can visit the coast to witness this annual cosmic event. Read on to explore your options!
King Tide Viewing at the Carlsbad "Dip"
Sunday, Dec 5 | 830am
Look for a blue Surfrider flag or banner. Once everyone is gathered, Kristin and Udo will lead our group on a short walk to "the dip" to view potential flooding and provide background information on the importance of conducting managed retreat of the Southbound Hwy 101.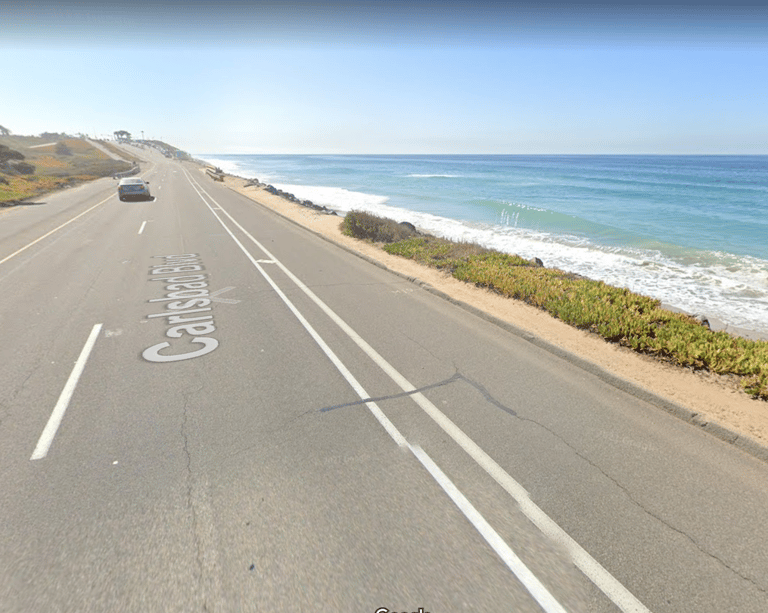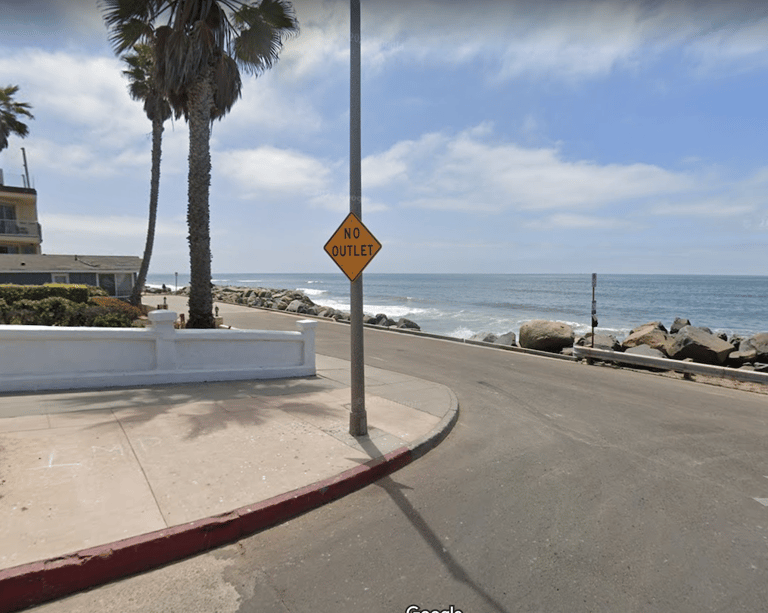 King Tide Viewing and Bike Ride in Oceanside
Sunday, Dec 5 | 830am
Look for a blue Surfrider flag or banner. After intros and a viewing of Buccaneer Beach, Jim and JP will lead our group on a 0.8 mile bike ride to the strand on Wisconsin St. to view potential flooding. Background will be provided on how sea level rise is already playing out in Oceanside, a city that is rapidly losing beach sand due to erosion. The City is currently considering a groin project that we oppose due to the negative impact it would have on regional sand supply, not to mention Oceanside's surf breaks.
*Please sign our participatory waiver for the bike ride.
Option 3: Do Your Own Thing
Saturday Dec 4 & Sunday Dec 5
Coastal Viewpoint of Your Choosing
Our friends at the The California King Tides Project have prepared a useful Google Map with specific high and low tide estimates for beaches statewide. If you have trouble viewing the map on our page, open it in a separate window.
You can also check NOAA's Tides & Currents webpage directly to find additional tide information.
If you're flexible, try to photograph the tide on the day of your location's highest tide. Storm swells may increase water height on King Tides and non-King Tides days, so it's helpful to check swell forecasts.
Helpful Tips for King Tide Documenters
Photographs are great, but video documentation is even more useful. Fortunately, almost anyone with a smartphone can capture quality video footage at their local beach.
If you're capturing video on your phone, please hold your screen in the horizontal/sideways position to optimize a wide angle that is better for Youtube-style videos.
It is especially important to capture footage of the same exact perspective at both high and low tides. If you can, please return to your high tide spot in the afternoon to capture low tide images too. It will be worth it as you'll be able to stay for sunset!
If you operate a drone or have high quality videography equipment and would like to contribute at a priority beach site, please email beachpres@surfridersd.org.
Please use the same email for general questions re: the King Tides
Lastly, check out the video and high/low tide photos we put together last year thanks to all the great footage submitted by Surfrider San Diego volunteers. With your help, we can create an even more powerful video this year!
https://www.youtube.com/watch?v=UeT67xtAmCA&feature=youtu.be&ab_channel=SurfriderFoundationSanDiegoCounty
Drone footage by Eric Hanscom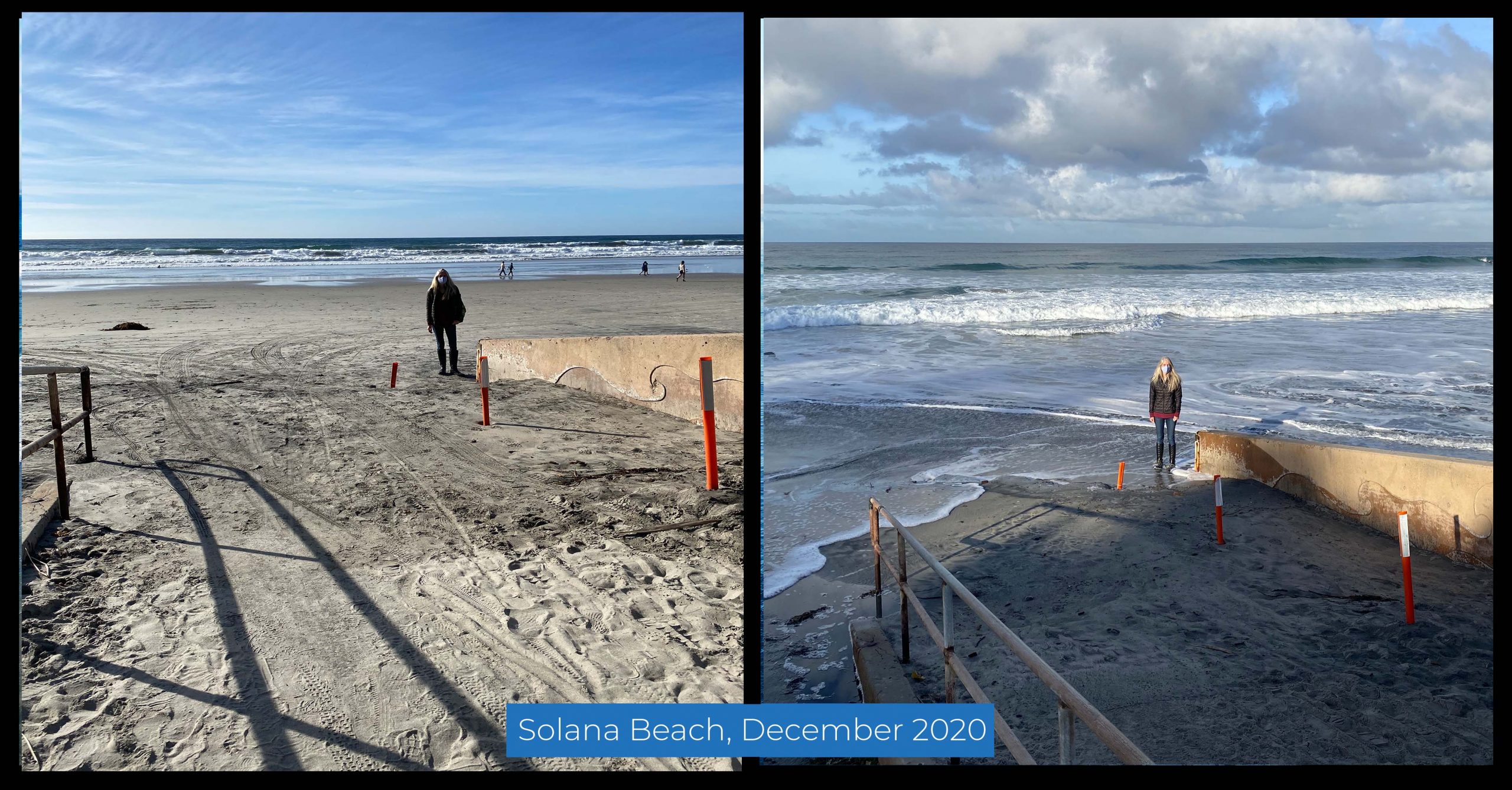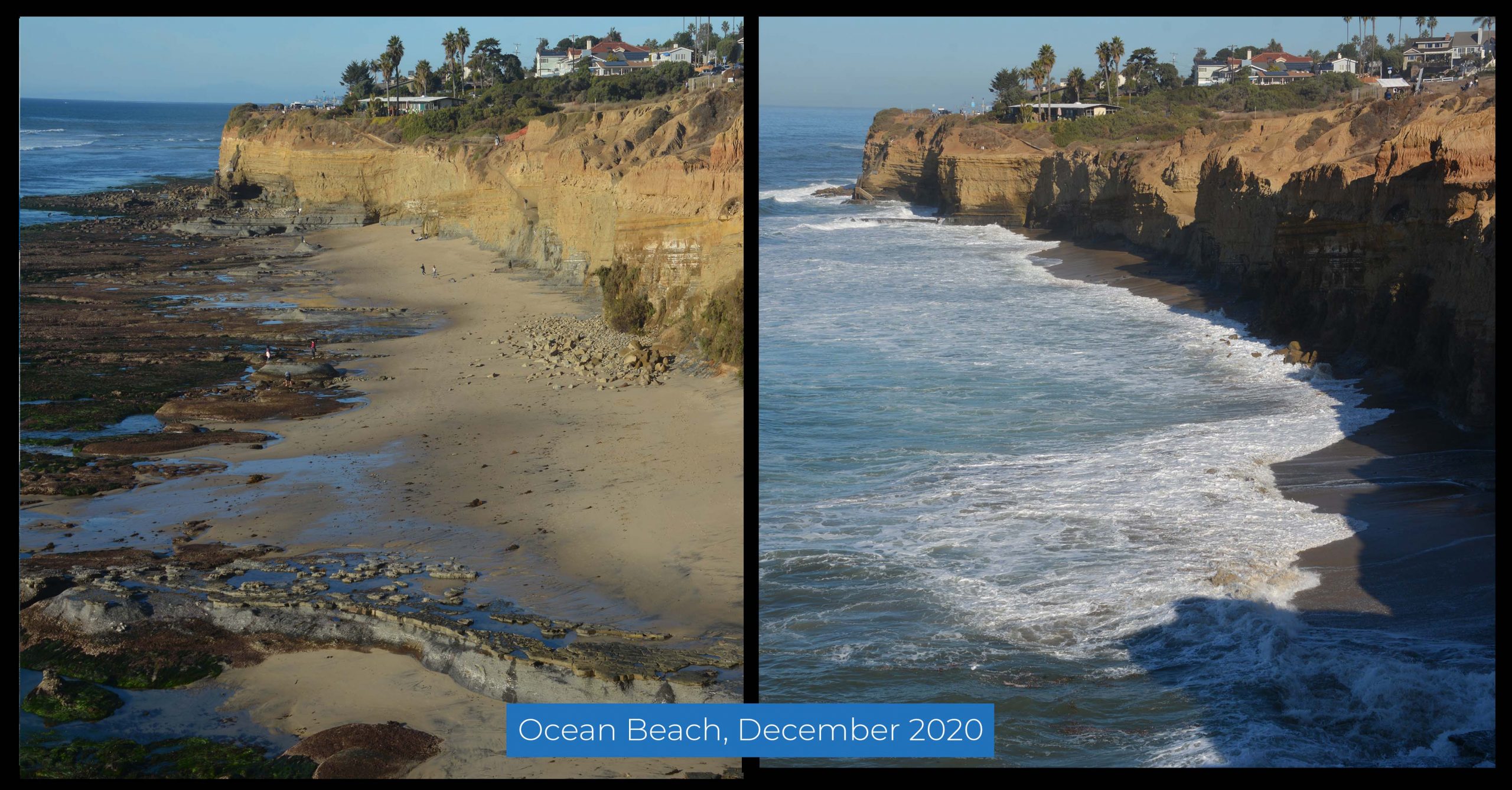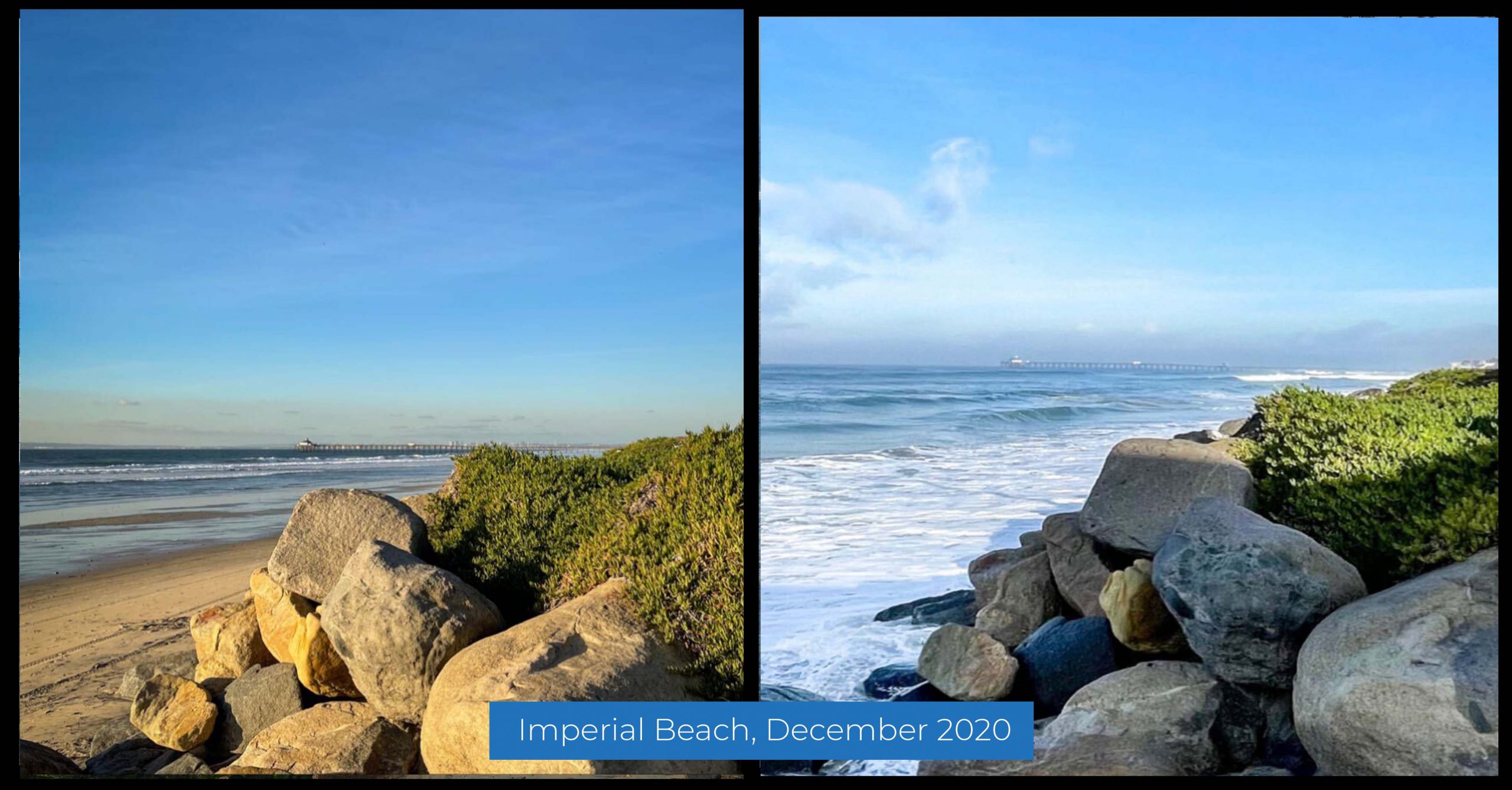 Photos by Shannon Johnson, Kristin Brinner, Eric Hanscom and Laura Walsh