by Kristin Brinner
The King Tides are the highest tides of the year and offer a glimpse of our future coastline given Sea Level Rise. The Beach Preservation Committee conducted a bike tour led by Beach Pres co-chairs Jim Jaffee and Kristin Brinner. We started at Fletcher Cove in Solana Beach, continued to the Del Mar Shores beach access (Rockpiles), and ended at 25 St. in Del Mar to see the impact of one of the highest tides of the year. At each stop we discussed the potential long term impacts of climate change.

Fletcher Cove is a popular beach destination for families, however the beach was completely flooded by the high tide. Backwash and splash up the adjacent bluffs was visible during our visit.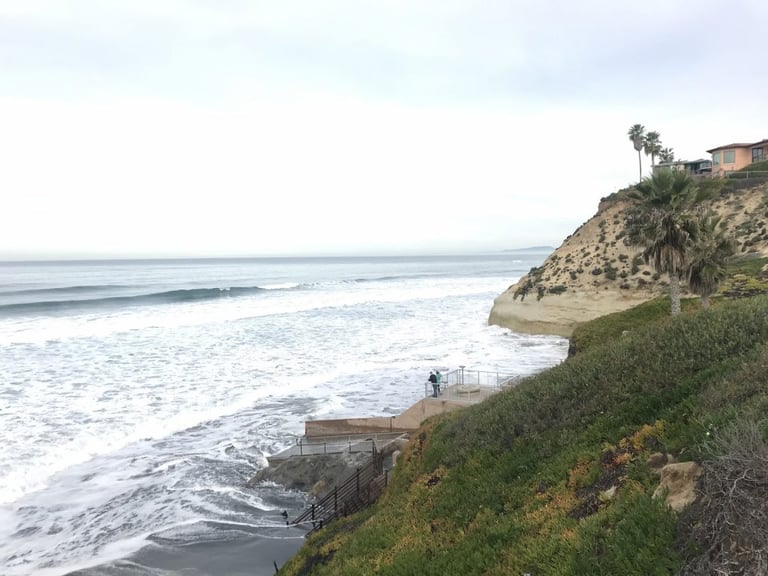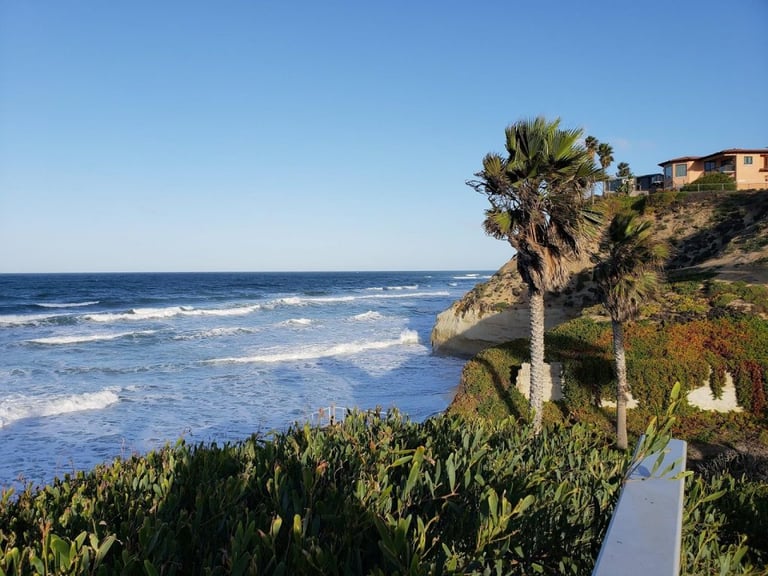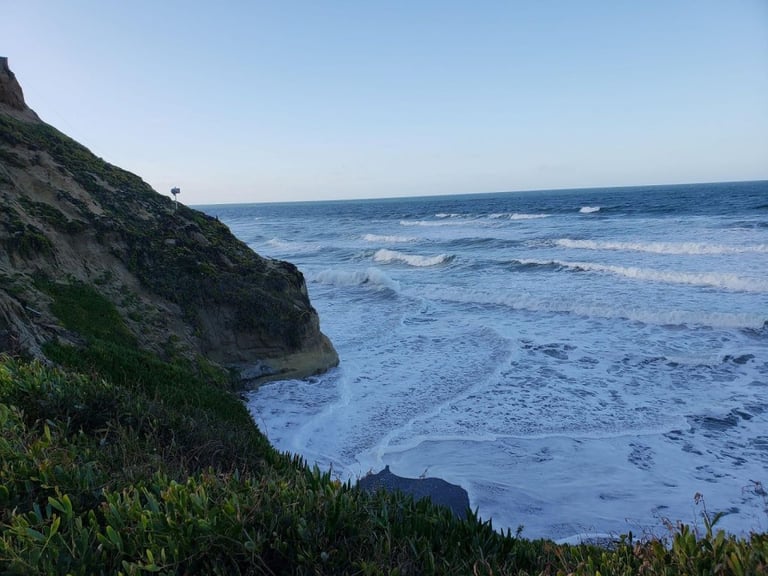 The view from Rockpiles was equally sobering. Views north and south along the coast showed how the various sea walls are already narrowing the naturally narrow beaches of Solana Beach. Overtopping of the seawall to the south was seen at high tide with the wind driven waves.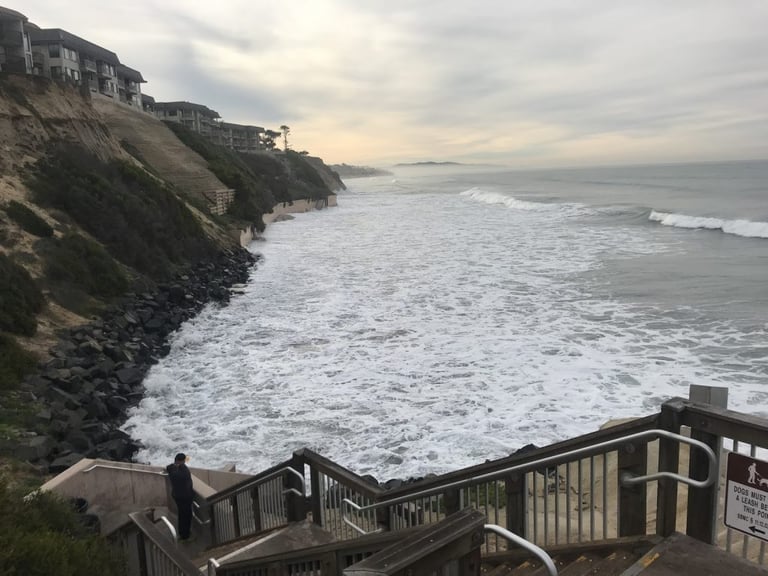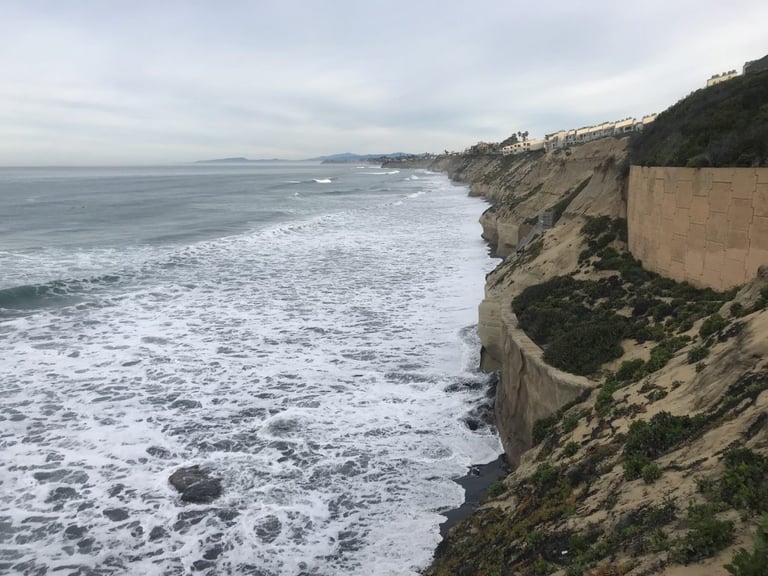 Biking from Solana Beach across the rivermouth to Del Mar it was clear that rising tides will present a threat to vital infrastructure like highway 101 and the railroad tracks. In addition, the beach trail to the Bluff Top Preserve is impassible at high tide.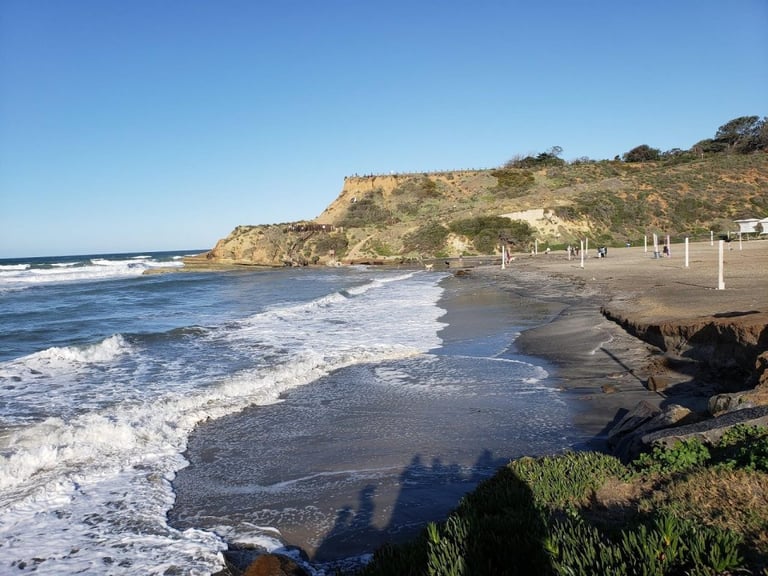 The last stop at 25th in Del Mar demonstrated the particularly precarious location of many homes in Del Mar. Without the continuous wall of riprap and sea walls, the waves would have reached Camino del Mar, which is only 7 ft above sea level. The top of the seawall is at 14 ft above sea level as shown below. The waves are nearly overtopping it and a few waves splashed over the gate at the beach entrance while we were there.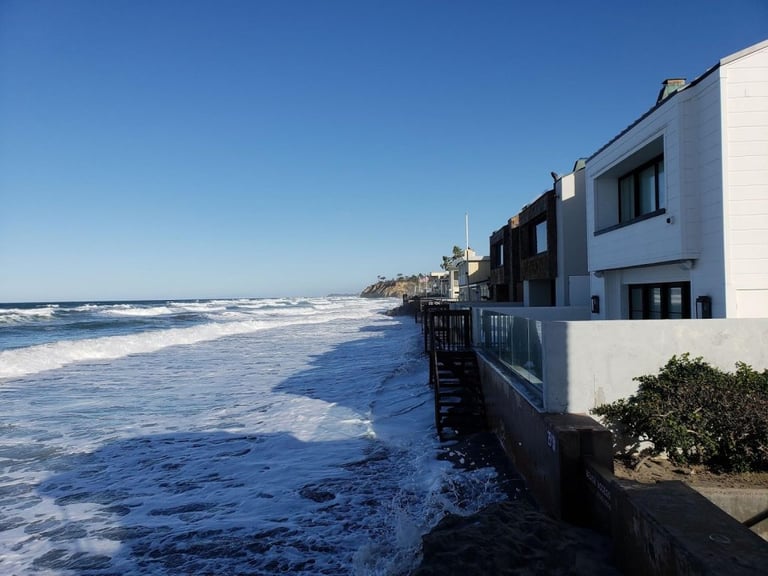 On Friday January 18, 2 days before King Tides, Jim Jaffee observed the high tides with approximately 10 feet of waves at Cardiff State Beach, South Cardiff State Beach (Seaside), Tide Beach Park in Solana Beach (Tabletops) and 29 St in Del Mar. That day moderate flooding was projected due to the tides and waves according to the Coastal Data Information Program model.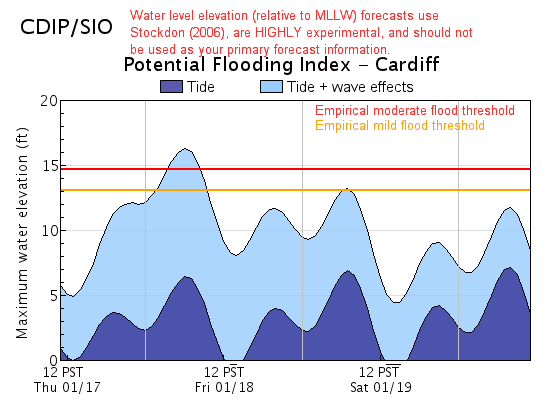 The wave height and period over the King Tides period and the prior Friday are also at CDIP and shown below.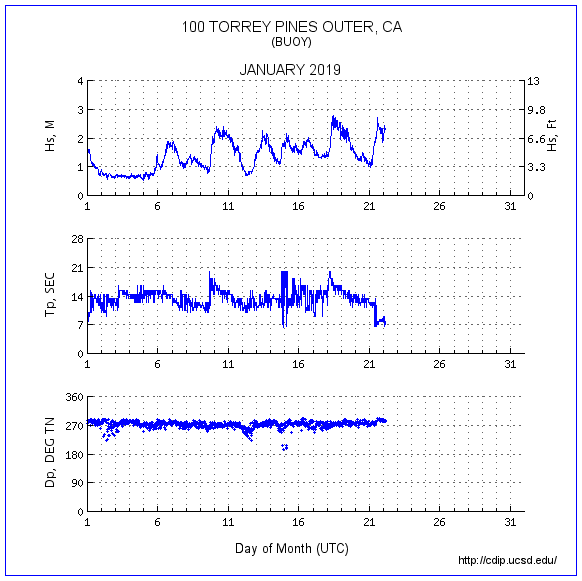 Documentation on the CDIP wave and flooding model is available HERE.
Here are a couple of photos from Cardiff and Seaside: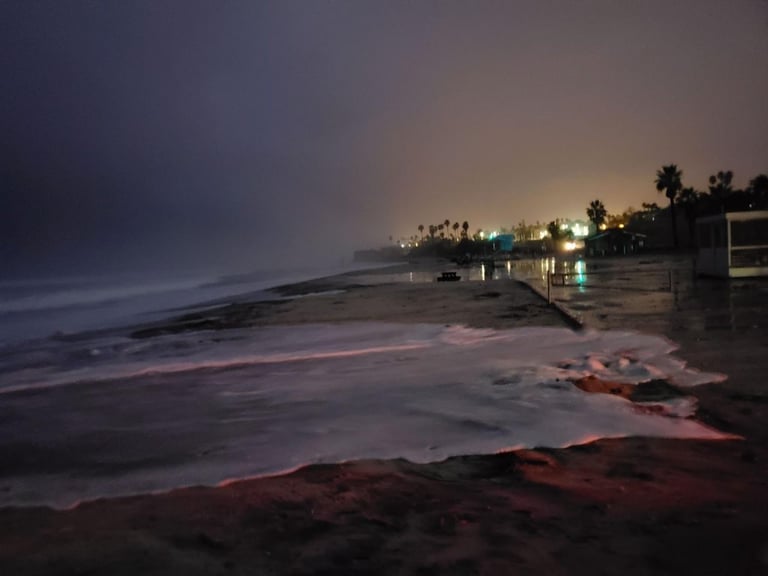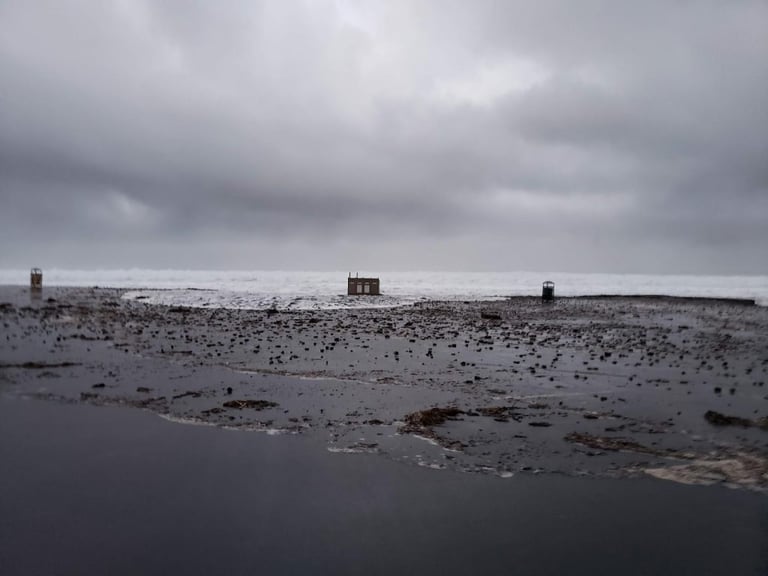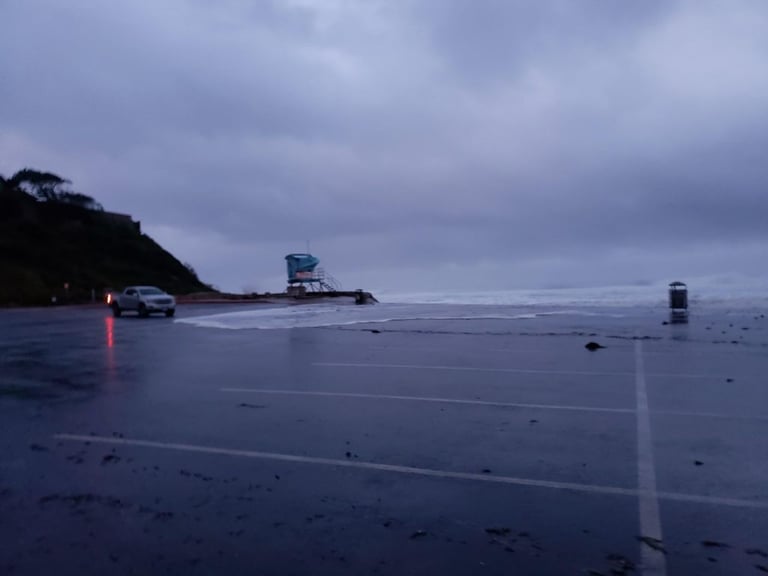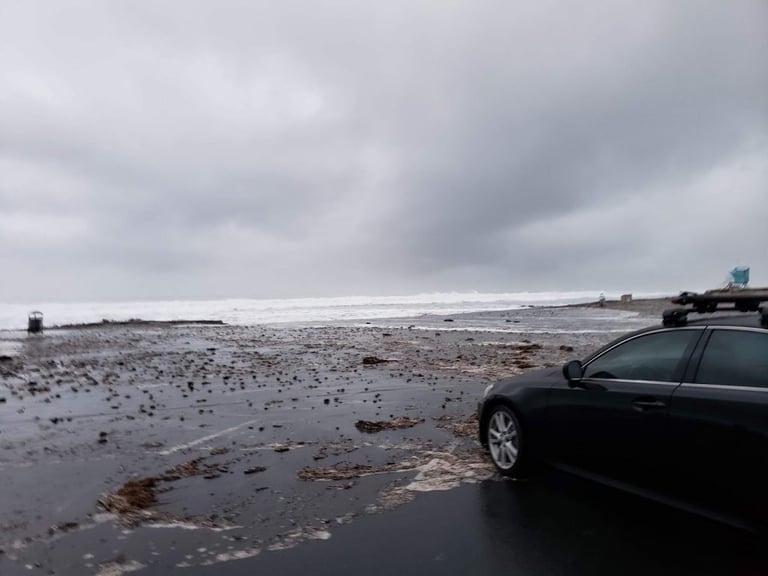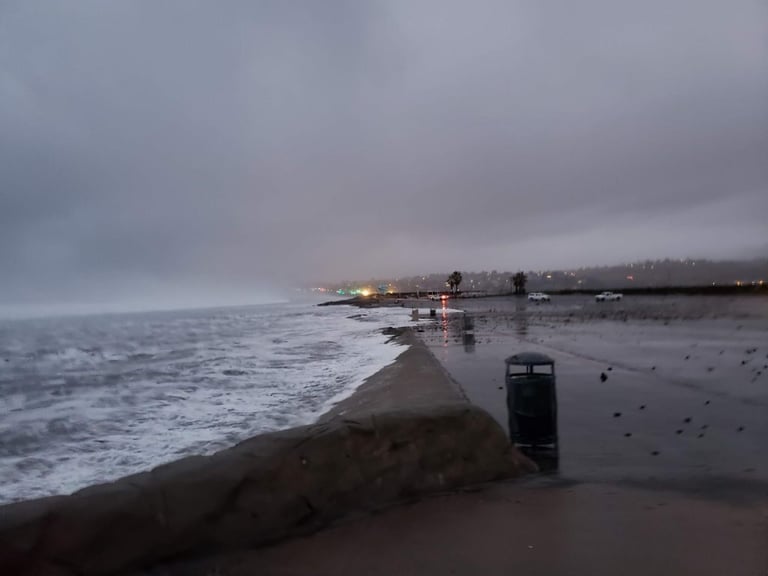 Tabletops and 29th St were completely inundated two days before King Tides but with large waves on top.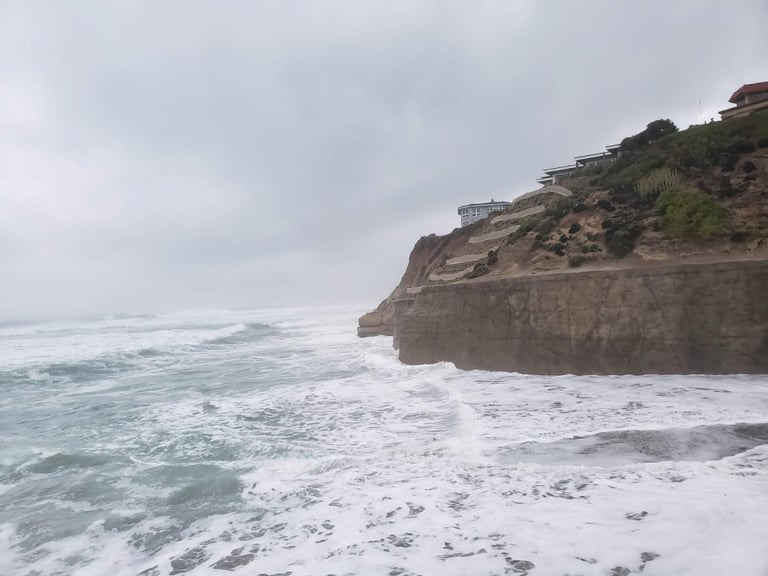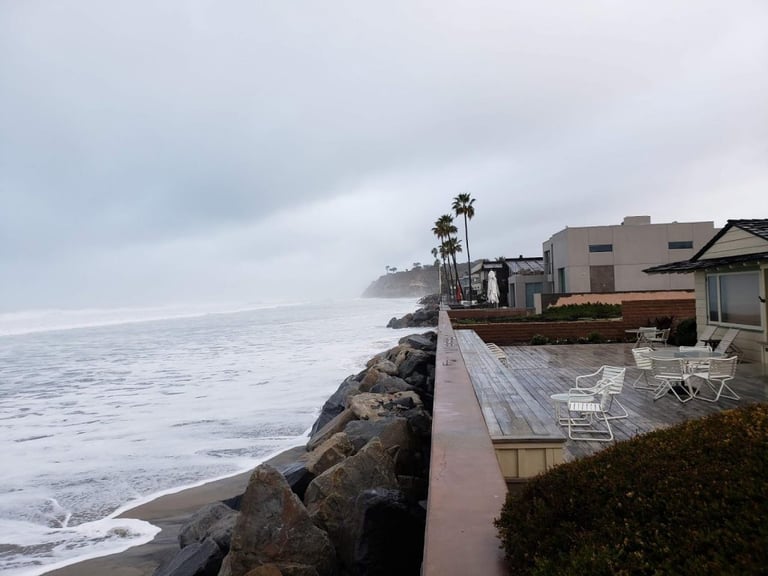 For more information about the King Tides, see the California King Tides project.