The past two years we have been honored to host lots of great bands at the Festival that follows the Paddle in the morning. But, with all due respect, we think this is the hottest lineup yet with great local bands and an irie reggae vibe for the afternoon on 9/13:
Iration!
With influences stretching through multiple genres, Iration's style defies categorization. They have called their sound "New Roots", taking roots reggae and giving it a modern twist. Elements of dub stand at the forefront of Iration's sound. Joe and Adam's rhythmic drum and bass are mixed with Micah and Catlin's rocking guitars and Cayson's distinctive keyboard/synth. The music is dubbed by King to create Iration's signature sound. Three lead vocalists in Catlin, Kai and Micah give each song its own unique feeling. Any way you cut it, this band is hot so be sure to catch their set. Visit www.IrationMusic.com for more.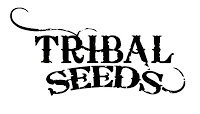 Tribal Seeds!
With heavy influence from Bob Marley, Steel Pulse, and Midnite, this new and unique group brings a refreshing rock vibe to roots style reggae music. Spiritually driven and musically talented, Tribal Seeds have created an art form for rebel music enthusiast! With comparisons to the legendary group, The Police, they bring an authentic sound that reaches a broad demographic.
The group is headed by two brothers, both raised playing instruments since early childhood in San Diego. The lead singer Steven writes the lyrics for the group, and his brother Tony-Ray along with the band produces all their music. The final product is an original collection of songs for their debut album ..Youth RebelLion.. released under the 1980 Entertainment label. They have toured throughout North America as well as Mexico and Hawaii, and have shared the stage with Matisyahu, The Wailers and Gregory Issacs. Experience them live on tour in 2007 with other headliners including Barrington Levy, Yellowman, Israel Vibrations, Tanya Stephens, Elan and many others. What a killer band to have playing right next to the beach!! Visit www.TribalSeeds.net for more.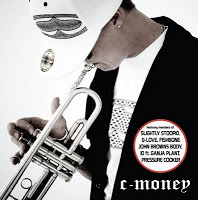 C$ and The Players Inc.!
Formally schooled on trumpet since 6th grade, Christofer "C-Money" Welter played throughout high school, and into a one-year completion program, with a Music Education major at the University of Wisconsin-Whitewater. After a year in the formal education sector, Christofer left those confines to join the live touring band John Brown's Body (1998). Playing close to 175 shows a year all around the USA for 8 years with JBB, "C-Money" was asked to join one of the independent scenes infamous, and pollstars top 50 touring bands -Slightly Stoopid! A full-time trumpet, keyboard player and vocalist since 2006, Christofer "C-Money" Welter continues to tour with Slightly Stoopid full-time to the tune of about 200+ shows a year.
Christofer formed The Player's Inc in 2004 as a side project for touring musicians from Boston who wanted to play gigs when off the road from touring with their "main" bands. They took popular dub and hip-hop tunes and did versions where the horn players took the role of "MCs". They infused the structure of jazz through the eyes of hip-hop. There is a studio album set out in 2009 called "Family Business." Keep your eyes and ears open! Visit www.myspace.com/playersinc for more.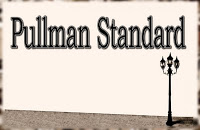 Pullman Standard!
Pullman Standard is a four-piece group from Southern California that was created by singer/songwriter Timothy Daniels in the summer of 2007. Daniels' ambition was to push forward with a new creative outlook on his own musical abilities, which broke ground for the cabaret, burlesque rock sound and performance that the band performs today.
Shortly after Daniels had established himself as a solo acoustic act, he began to collaborate and perform as a duo with drummer Dale Peters. They began to experiment with ways of maintaining the upbeat yet intimate acoustic vibe, while transforming into a sound that would call for more band members. Longtime friend and musician Austin Smith was introduced as the bassist of Pullman Standard mid-2008. The final piece of the puzzle was added in March, 2009, with guitarist/pianist Kevin Wolfe, who added the extra push needed to give the band its full live sound.
Pullman Standard was the recent winner of the "Your Song for San Diego" contest sponsored by CW6, Citybeat, KPRI and 91X! Visit www.myspace.com/pullmanstandard

The Professors!
SurfriderSD is stoked to have The Professors back for third year at the Paddle For Clean Water Festival. Not content to just be another surf band, The Professors are pushing the envelope of traditional surf music. There are a wide variety of styles here. In addition to straight up surf tunes, you can find elements '60s bossa nova, rockabilly, spaghetti westerns, reggae, and classic rock. It's as if you took The Ventures, Henry Mancini, Brian Setzer, Ennio Morricone, The Rolling Stones, Pink Floyd, and Radiohead; threw them into a blender, and pushed all the buttons down at the same time without the lid on. Get there early and don't miss their set. Visit www.myspace.com/theprofessorslounge for more.