This Wednesday, Oct. 11th at 1:30pm, we will have a chance to address the California Coastal Commission once again as they consider a response to the border pollution crisis during their next meeting. The meeting will be held in Imperial Beach at the frontline of this crisis, which presents a unique and important opportunity for us to leave a powerful impact on commissioners as they deliberate over their response and their responsibility "to protect and enhance California's coast".
The Commission meets throughout the state for three days each month, and this month the Commission will hold its meeting at the Pier South Hotel in Imperial Beach with a focus on the toxic pollution issue. It isn't often that we have an opportunity to speak to the Commissioners while they're in our own backyard, and it's important to make the most of it and show up in-person to testify to compel the Commission to respond with strong solutions.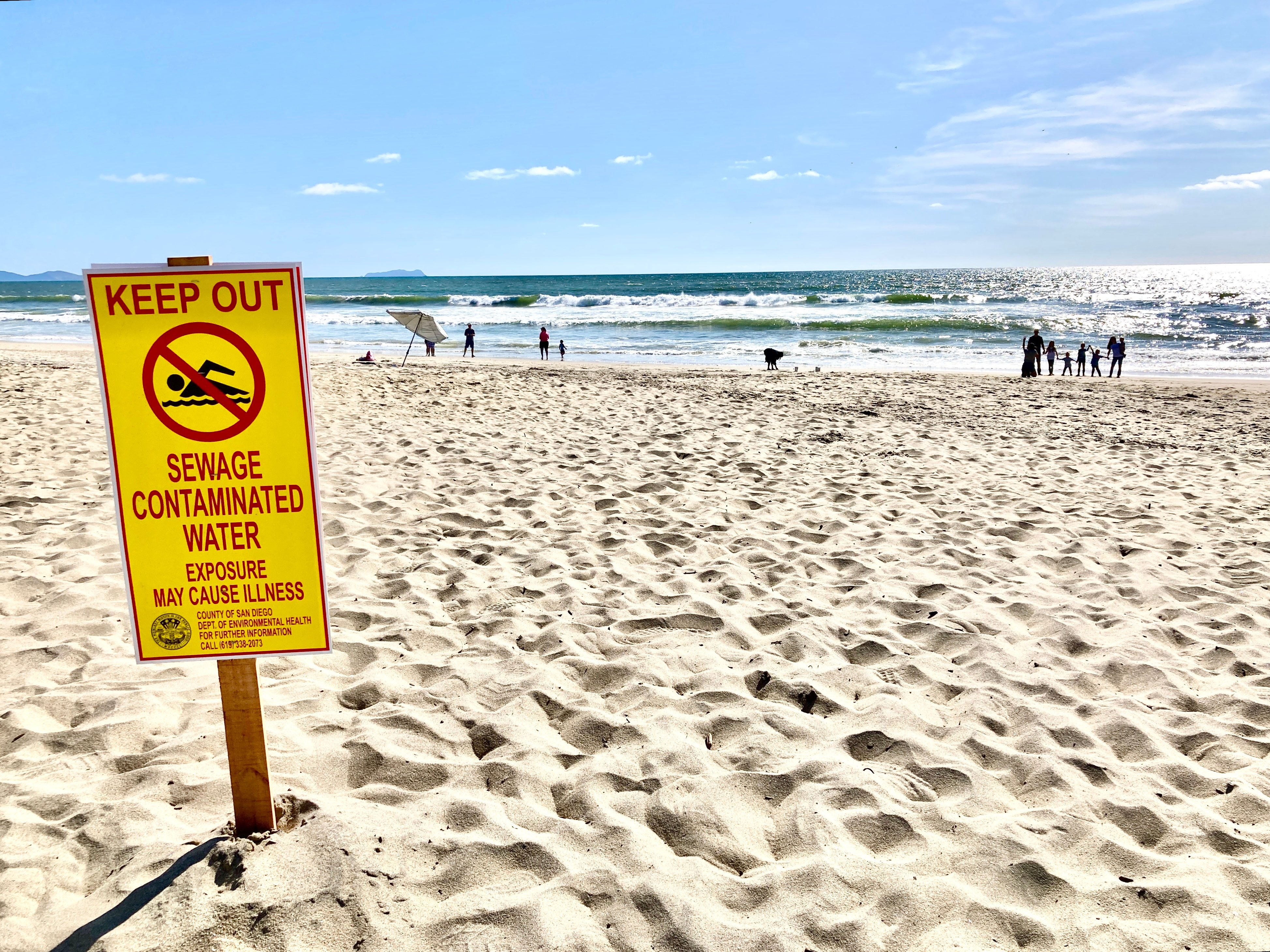 The first day of this week's meeting, Wednesday, October 11th, will center almost entirely on the toxic transboundary pollution and offer an opportunity to hear from residents of Imperial Beach and surrounding areas who live in this dangerous environment every day. The meeting will begin with the Commissioners taking a tour of the border region to see the failed International Treatment Plant and impacted areas first-hand. It will be followed by a short lunch break and an informational briefing from several national, state, and local agencies and nonprofit organizations, representing a wide range of perspectives, sectors, and authorities. After the briefing, the Commission will open the agenda to public testimony on this topic (Item 6B).
Surfrider is one of the organizations providing information during the briefing, which will begin at 1:30pm. We plan to focus on Surfrider's history of working on the issue, the fact that this issue is one of the most egregious EJ issues in the country, and the lack of coastal access due to beach closures and unsafe water quality. We also plan to ask the Commission for support on all legislative, gubernatorial, and presidential actions for immediate solutions on this issue, including allocations of funding towards fixing the failing International Wastewater Treatment Plant and closing the funding gap for the comprehensive infrastructure solution, which is expected to reduce toxic cross-border flows by 75% year-round and reduce beach closures by 95% in the summer months. Additionally, we will request that the Commissioners support our call to Governor Newsom and President Biden for an emergency declaration in order to address this grave problem. An emergency declaration could remove bureaucratic hurdles that are delaying solutions and free up additional funding required to improve wastewater infrastructure and water quality.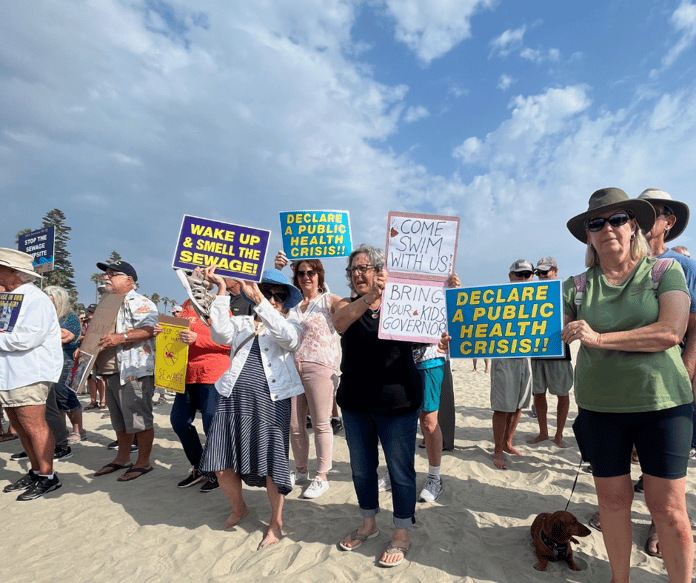 We are also asking Surfrider members, water advocates, concerned residents, and allies to show up in person if you are able, share your lived experience with border pollution, focus on the personal impact of having no/limited coastal access (since protecting coastal access is one of the core tenants of the Commission), and ask the Commission to support the emergency declaration request and pursue other ways to implement solutions. The power of in-person testimony cannot be overstated.
Don't miss this opportunity! Now is the time to speak up about how border pollution affects you, your family, your community, your city, and your region. The Commissioners are here to listen, and if we can make a strong enough case together . . .
perhaps they will also act.
Broadly, the Commission's responsibility is to regulate development along the state's coastline and to ensure that coastal access and coastal resources are being adequately protected by local and state decision making. While many other agencies at all levels of government have more specific authority than the Coastal Commission to address the wastewater problem, the Commission is generally seen as a powerful agency in state government that can elevate environmental justice, coastal resource, and clean water issues. For this reason, we are asking the Coastal Commission to write a letter to the Governor to declare a state of emergency. We are also asking Commissioners, who have generally shown compassion for this issue, to discuss other possible ways of leveraging their authority towards solutions.
Surfrider feels that the Coastal Commission has been supportive on this issue, given their authority typically revolves around regulating development. Mayor of Imperial Beach Paloma Aguirre is one of eight Coastal Commissioners, and in 2023 due to the Mayor's persistence, the Commission has brought up this issue multiple times and written a letter to President Biden and Governor Newsom to express horror about the problem. Of course, all our appointed and elected leaders can do more as long as this issue remains a constant issue in our lives.
Join us to testify to this influential agency and help support our call for an emergency declaration to address this public health and environmental justice crisis.⁠ The more people who show up to testify, the more likely our call will be heard by Governor Newsom and President Biden. ⁠
⁠If you can't make it in person, please consider calling or Zooming in. Sign-up here by Tuesday, Oct. 10th at 5pm to get on the list. Also consider submitting written comments here in addition to oral testimony (click "Submit Comment" under Wednesday's agenda item 6B). ⁠
⁠For more information, see our suggested talking points and detailed sign-up instructions, here for English and here for Spanish. ⁠
Now is the time!