Written by: Shannon Johnson, Co-Lead, Clean Border Water Now

The border area beaches of South San Diego County have been closed since November 2019 due to the ongoing daily dumping of approximately 50 million gallons per day of sewage and other contaminants that have been flowing across the border and through the Tijuana River Valley. This is a direct result of a breakdown to a critical pump station and sewage system in Tijuana, Mexico, that was damaged during rain events late last year.

With a lack of federal leadership from the International Boundary and Water Commission (IBWC) - the agency responsible for managing the border sanitation and continuous daily cross-border flows - local residents have been left uninformed and unaware of the devastating health hazard that is currently threatening public health, the environment, local economies and our national security ON A DAILY BASIS!

Please take a minute to send an automated letter through the Surfrider Foundation Action Alert, draft your own (see sample letter below), and/or call in to your elected officials, the Environmental Protection Agency (EPA) and the IBWC to DEMAND that they address this problem and issue a public statement immediately.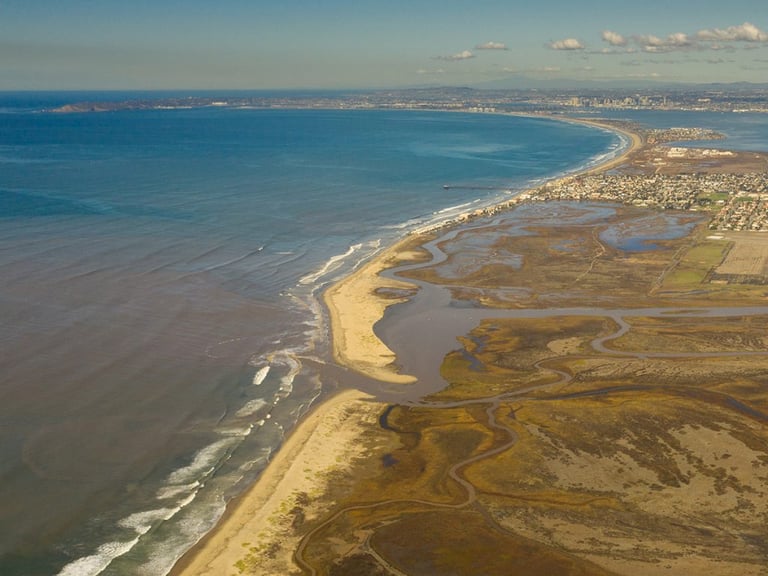 Copy and paste the letter below and send it to:

IBWC Commissioner Jayne Harkins, Phone: 1-800-262-8857
Chad McIntosh, Assistant Administrator, Office of International and Tribal Affairs, US EPA, Phone: 202-564-6600
Governor Gavin Newsom, Phone: 916-445-2841
Senator Dianne Feinstein, Phone: 619-231-9712
Senator Kamala Harris, Phone: 619-239 - 3884
Congressmember Juan Vargas, Phone: 619-422-5963
Congressmember Scott Peters, Phone: 858-455-5550
Congressmember Susan Davis, Phone: 619-280-5353
Congressmember Mike Levin, Phone: 760-599-5000
SAMPLE LETTER:

Dear (insert representative here):

As a concerned resident, I am appalled to learn that there have been ongoing cross-border flows of sewage and other contaminants of approximately 50 million gallons per day since November 2019 without adequate public notification. These spills are a direct result of a breakdown to a critical pump station and sewage system in Tijuana, Mexico, that was damaged during rain events late last year.

This pollution continues to threaten public health, the environment, local economies and our national security on a continual basis. This spill needs to be addressed and halted immediately.

I respectfully request that you urge the agencies tasked with protecting water quality and communities at the border, BWIP and EPA, to take immediate action and work with the Government of Mexico to ensure infrastructure repair to address this dangerous spill.

Thank you for your time and I look forward to receiving your update on this crisis.

Sincerely,

Name:
Email:
Address:
Phone: