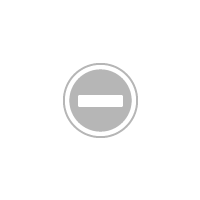 06.14.10
Poseidon Resources' Carlsbad desalination factory subsidies would be withheld as a result of proposed lawsuit.
By SFSDAdministrator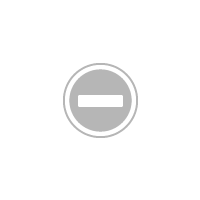 Water supply has always had a sordid, complicated history in So Cal. The latest in San Diego is no exception: the San Diego County Water Authority is suing the Metropolitan Water District (unless they can settle their dispute) over rates, which means that the much-needed subsidies to fund Poseidon Resources' Carlsbad Desalination plant would be withheld as a result of the proposed lawsuit. This is good news for our coast and ocean. The proposed Carlsbad ocean desalination facility uses enormous amounts of energy and unless they change the seawater intake system, it will kill millions of fish in the process. More importantly, Surfrider Foundation is advocating improvements to our water management that will be both economically superior to the desal facility AND result in improvements to our coast and ocean environment. See our vision for water management reform.
The Poseidon Resources desalination project has never been economically viable — even with all the subsidies. (Poseidon themselves even admits it's not feasible without the subsidies.) But what this news about the lawsuit means is that our San Diego County Water Authority will consider paying the subsidies that would have otherwise come from agencies all over southern California. It only seems fair that San Diego County pay its own way if they want to build a desalination factory for local agencies — even though it will mean higher prices to local ratepayers. But we don't believe they should build this factory at all.
We would like our Surfrider members and volunteers to attend the County Water Authority's Board meeting to ensure that NO MORE OF OUR MONEY is used to subsidize this ill-conceived project. We want to make it clear that they should spend our money on improved water conservation through efforts like our Ocean Friendly Gardens program -- and wastewater recycling like the Indirect Potable Reuse project. These efforts will dramatically reduce the energy we use transporting water, make our water supply local and reliable, and reduce pollution reaching our beaches — not kill fish and waste energy. It's a win for the environment and a win for ratepayers.
We are also speaking out to ensure that Bud Lewis, Mayor of Carlsbad, and chair of the board, recuses himself from the debate and vote. Mayor Lewis has been an outspoken advocate for the Poseidon corporation and there is a clear conflict of interest if he is allowed to influence this vote.
Meeting details:
June 24
3:00 p.m. – Board of Director's meeting
(either 10 a.m. or 1:00 p.m., Committee meeting to approve recommendation to full Board)
SDCWA
4677 Overland Avenue
San Diego CA 92123
Please shoot us an email at water@surfridersd.org if you can attend. We need as many people as there as possible to help us speak out.
BTW, George J. Janczyn has a great summary on his blog if you want to read all the stories related to this issue.