After 6 years of work by the Surfrider San Diego Chapter and Surfrider national office, residential property owners throughout San Diego County will be able to apply for a rebate to retrofit existing landscapes to the watershed approach. This follows on the work of the 2 Los Angeles-area Surfrider Chapters - West L.A./Malibu and South Bay - with the help of the national office to convince the Los Angeles Department of Water and Power to require the watershed approach for its turf conversion rebate. Taken together, these two geographical areas represent almost one-fifth of the state's population.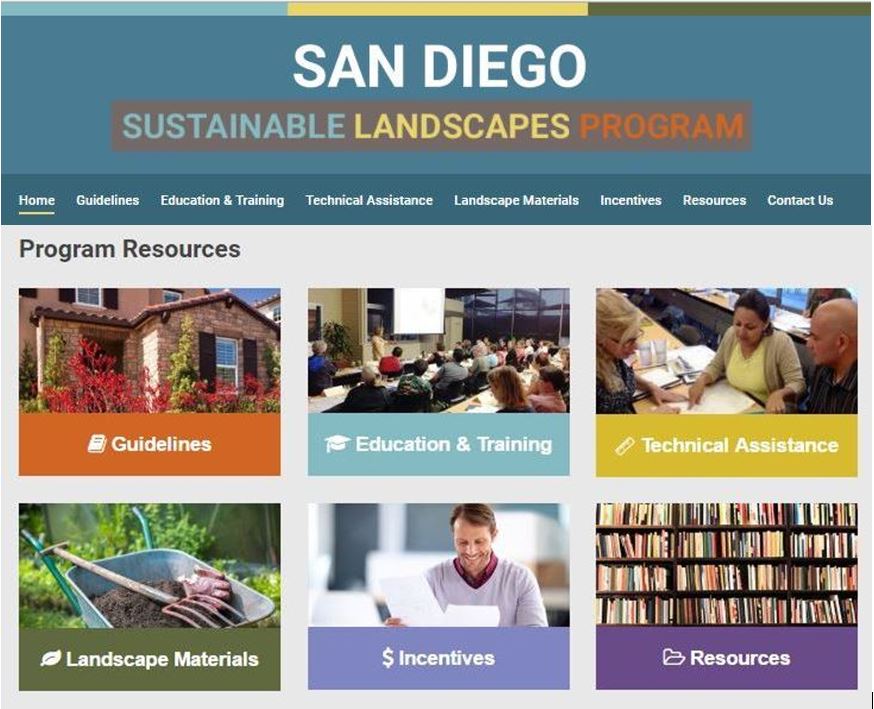 The effort in San Diego County is known as the San Diego Sustainable Landscapes Program. In addition to Surfrider, partners in the Sustainable Landscapes Program (SLP) include the County of San Diego Watershed Protection Program, City of San Diego Utilities, California American Water, San Diego County Water Authority, and the Association of Compost Producers. San Diego Surfrider Foundation's role has included offering classes, hands-on workshops, professional training and on-site consultation/coaching based on its Ocean Friendly Gardens principles - which apply the watershed approach. The Chapter hired G3/Green Gardens Group to deliver the classes, workshops, training and coaching. G3 offers a U.S.E.P.A. WaterSense Program-recognized professional certification, and the only one that follows the watershed approach.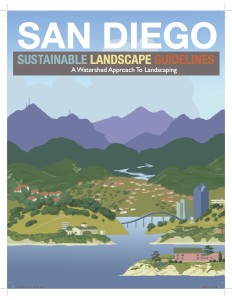 Incentive applicants must agree to comply with watershed approach standards: creating healthy, living soil; rainwater retention; climate-appropriate plants; and high-efficiency supplemental irrigation if using an in-ground system. Qualified applicants can receive up to $1.75 per square foot toward eligible project costs for upgrading 500 to 3,000 square feet of existing turf areas. The City of San Diego, through its Stormwater Division, is considering offering an additional $.50 per square foot, which would take the incentive to $2.25 per square foot. In addition to the incentives, the Sustainable Landscapes Program offers a suite of other resources, including a 71-page guidebook created by G3. (G3 was tasked with reviewing a dozen, local documents that covered ordinances from landscaping to low impact development.) For those who want to hire a landscape professional – to do a site evaluation, full design, installation, or all of these things – they can hire a G3-trained professional by going to http://greengardensgroup.com/hire-a-pro/ and entering "San Diego." For more information, visit SustainableLandscapesSD.org.
Despite having an ocean water desalination plant, San Diego County still faces the need to reduce water use and capture rainwater because using less water means using less greenhouse gas-emitting energy. In addition, the region needs to prevent urban runoff to comply with its strong regional stormwater permit. Landscapes can act like mini-watersheds to soak up rainwater, and plants tap into that water to make it through dry days and months. Healthy, living soil and plants can also pull carbon from the air and lock it up in soil, helping to reduce the greenhouse gas, carbon dioxide.
Interest in the watershed approach is spreading to Northern California, too. With funding from the state Department of Water Resources and the Association of Professional Landscape Designers, and support from local water agencies and Conservation Corps, G3 is teaching watershed approach "basics" classes in San Jose, Oakland, Sacramento and Santa Rosa. The morning classes will be followed in the afternoon with a design seminar that gives attendees hands-on experience with designing a landscape that applies the watershed approach. The class-plus-seminar equips people with the knowledge and skill to either do the work themselves or better communicate with a professional they hire.