Peep the Official Sweepstakes Rules Below!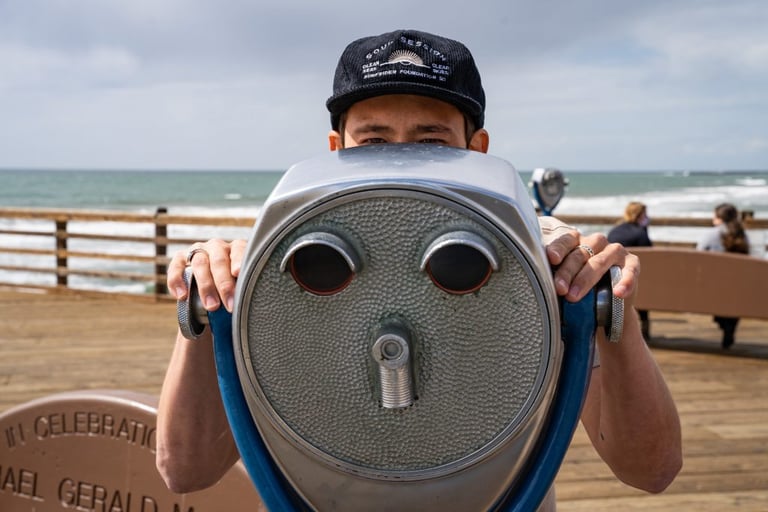 The Basics
Tag @soulsessionco and @surfidersandiego in a story or post showing how you enjoy the San Diego County coast, and make sure you're following both accounts.
Photo or video must be original content from within San Diego County, and must be submitted between Friday, March 26 at 2pm CA time and Sunday, March 28 at 11:59pm CA time.
Full Contest Rules
NO PURCHASE NECESSARY TO ENTER OR WIN THIS SWEEPSTAKES. ODDS OF WINNING DEPEND UPON THE TOTAL NUMBER OF ELIGIBLE ENTRIES. A PURCHASE OR PAYMENT WILL NOT INCREASE YOUR CHANCES OF WINNING. OPEN TO ALL LEGAL RESIDENTS OF THE 50 UNITED STATES AND THE DISTRICT OF COLUMBIA. VOID WHERE PROHIBITED OR RESTRICTED BY LAW. YOU MUST HAVE ACCESS TO THE INTERNET AND AN INSTAGRAM ACCOUNT TO ENTER.
SPONSOR: Surfrider Foundation, ("Sponsor").
ELIGIBILITY: The Surfrider Foundation 2021 Soul Session Sweepstakes ("Sweepstakes") is offered only to legal United States residents in the 50 United States and the District of Columbia who are 14 years of age or older at the time of entry (each an "Eligible Entrant"). Employees of Sponsor and any company or entity providing any Prize to be awarded in connection with the Sweepstakes (each a "Prize Provider") and any of their owners, chapter Executive Committee members, affiliates, directors, subsidiaries, and franchisees (collectively "Released Parties") and their immediate family members are not eligible to participate in any Sweepstakes. All federal, state and local laws and regulations apply.
SWEEPSTAKES PERIODS: The Sweepstakes shall commence at 2:00:01 P.M. Pacific Time on March 26, 2021 ("PT") and end at 11:59:59 P.M. PT on March 28, 2021 (the "Sweepstakes Period"). Sponsor's clock is the official clock for each Sweepstakes.
HOW TO ENTER: To participate in the Sweepstakes, an eligible participant ("Contestant") must submit an original photograph(s) that depicts how they enjoy the San Diego coastline via either the feed or stories of their Instagram account. Photos must be tagged @surfridersandiego and @soulsessionco, must be taken within San DIego County, and Contestant must be a follower of both accounts at time of submission and when the random winner is chosen. Digital images that are sent via mail or email will not be accepted. A Contestant is automatically entered into the Sweepstakes upon submission of photo(s) that meets the above criteria, tagging @surfridersandiego and @soulsessionco and following both accounts, and posting the photo on Instagram.
i.) All photographs must be submitted by the original source of image. All photographs submitted must adhere to copyright and should accurately reflect the subject matter and the scene as it appeared. Photos that have been digitally altered beyond standard optimization (removal of dust, cropping, reasonable exposure adjustments, etc.) will be disqualified. Entries may originate in any format — including, but not limited to digital files, digital prints, color transparencies, color prints, or black and white prints — so long as they are submitted electronically in a .JPEG .jpg, or.png form. Multiple exposures that have been combined to produce a single "High Dynamic Range" image are acceptable. Contestant may enter an unlimited number of times, but Contestant may not use an agency or automated system to enter.
PRIZES, APPROXIMATE RETAIL VALUE (ARV), AND ODDS OF WINNING: Sponsor shall award one Soul Session/Surfrider SD hat and tee shirt ( "Prize") on the final day of the Sweepstakes Period. The Approximate Retail Value ("ARV") for the Prizes is $60 United States Dollars. The odds of winning any Sweepstakes will depend on the number of Entries submitted for that Sweepstakes. Each Entry shall be equally weighted.
RANDOM SWEEPSTAKES DRAWINGS: At the end of the Sweepstakes Period, Sponsor shall randomly draw one (1) potential winner from all eligible Entries for the Prize (each a "Potential Winner"). If your Entry is drawn, you will be deemed the potential winner of the Prize, pending confirmation and/or verification of your eligibility and compliance with these Official Rules.
AWARD OF PRIZE: If you are selected as a Potential Winner of a Sweepstakes, you will be notified via Instragram message, telephone and/or via e-mail within ten (10) business days of the close of the Sweepstakes Period ("Prize Notification"). To claim your Prize, you must reply to Sponsor within the time period indicated in your notification or Sponsor may select an alternative potential winner. Before awarding a Prize, Sponsor may require you to furnish proof of identification and other proof of eligibility under these Official Rules and to execute and return an Affidavit of Eligibility, Publicity Release, and a tax acknowledgment form. You must execute and return all documents within ten (10) business days from the date it is sent to you or your Prize may (in Sponsor's sole discretion) be forfeited. If you are found to be ineligible or not in compliance with these Official Rules, decline to accept the Prize, Sponsor is unable to contact you, or in the event that the Prize or Prize Notification is returned undeliverable, you will forfeit the Prize, and Sponsor may, in its sole discretion, select an alternate winner. Allow 8-12 weeks for delivery of your Prize, which will be mailed to the address you provided after notification of being a prize winner. The right to receive a Prize is non- assignable, non-transferable and no prize substitution, exchange or cash equivalent will be allowed, except by Sponsor who reserves the right to substitute prize of equal or greater value in case of unavailability of prize or force majeure. Federal, state and local taxes, if any, are your sole responsibility.
PRIVACY AND DATA COLLECTION: When you enter the Sweepstakes, Sponsor will collect certain information about you. Please review Sponsor's privacy policy at http://www.surfrider.org/pages/surfrider- foundation-privacy-policy. By participating in the Sweepstakes, you agree to all of the terms and conditions of this privacy policy of Sponsor.
Publicity/Use of Name and Likeness:
i.) Except where prohibited by law, your submission in the Contest constitutes your consent for Surfrider to use your submission photo, name, city and state of residence, likeness, photograph, and image for advertising, publicity, and promotional purposes in any media, online or offline, without further permission, consent, payment, or other consideration. Residents in certain states may be subject to further requests for express written consent.
ii.) Sponsor is not responsible for any Submission that is not successfully received, and is also not responsible for any Submission that is lost, damaged, incomplete or misdirected, in whatever format or for whatever reason, under any circumstances.
iii.) Entry in the Sweepstakes constitutes permission to the Sponsor, its affiliates and their agencies to use entrants' names, voice, likeness, age, city, state and/or image and Submissions for any and all purposes in any and all media, including, but not limited to, for advertising and trade, without further compensation, unless prohibited by law. You represent and warrant that: (i) you have the right to grant any and all necessary rights and licenses provided herein, including without limitation, all necessary copyright and other related rights, free and clear of all claims and encumbrances, without violating the rights of any person or entity, including, but not limited to, any right to privacy or publicity, and (ii) you hereby hold the Sponsor and its affiliates harmless from and against any third party claim.
LIMITATION OF LIABILITY: Sponsor and the Released Parties are not responsible for illegible, lost, late, incomplete, misdirected, or undeliverable mail or e-mail; or for any computer, telephone, satellite, cable, network, electronic or Internet hardware or software malfunctions, failures, connections, or availability, or garbled, corrupt or jumbled transmissions, service provider/Internet/web site/use net accessibility, availability, or traffic congestion, or any technical, typographical, or other error, or unauthorized human intervention, or the incorrect or inaccurate capture of registration information, or the failure to capture, or loss of, any such information. Sponsor and the Released Parties assume no responsibility for any error, omission, interruption, deletion, defect, delay in operation or transmission, communications line failure, or technical error. If, for any reason, an Entry is confirmed to have been erroneously deleted, lost or otherwise destroyed, corrupted or for any other reason not accepted as an Entry into a particular Sweepstakes, your sole remedy is to receive another Entry into a different Sweepstakes. All Prizes are provided by the Prize Provider and not Sponsor. The applicable Prize Provider is solely responsible for any Prize provided by such Prize Provider and you acknowledge that except for delivering the Prize to the applicable Winner as required by these Official Rules, Sponsor has no obligation whatsoever with respect to such Prize, including, without limitation, any responsibility for any product warranties, whether express or implied by law. In the event of any complaint, issue, or failure related to any Prize, the applicable Winner shall look only to the Prize Provider for assistance or support and to the maximum extent permitted by applicable law, Sponsor will have no obligation, responsibility, or liability whatsoever with respect to any Prize except to deliver such Prize as required by these Official Rules and any other claims, losses, liabilities, damages, costs or expenses attributable to any failure to conform to any warranty will be Company's sole responsibility. Each Entrant acknowledges that the Prize Provider is responsible for addressing any claims of such Entrant or any third party relating to the use or your possession of any Prize, including, but not limited to: (i) product liability claims; (ii) any claim that Prize fails to conform to any applicable legal or regulatory requirement; and (iii) claims arising under consumer protection or similar legislation.
BINDING NATURE, WAIVER, INDEMNIFICATION: By entering a Sweepstakes, you agree: (a) to be bound by these Official Rules and by all applicable laws and decisions of Sponsor, which shall be binding and final; (b) to waive any rights to claim ambiguity with respect to these Official Rules; (c) to waive all of your rights to bring any claim, action, or proceeding against any of Sponsor or the Released Parties in connection with the Sweepstakes; and (d) to forever and irrevocably agree to release, defend, indemnify, and hold harmless each of Sponsor and the Released Parties from any and all claims, lawsuits, judgments, causes of action, proceedings, demands, fines, penalties, liability costs and expenses (including, without limitation, reasonable outside attorneys' fees) that may arise in connection with: (i) the Sweepstakes, (ii) typographical or printing errors in these Official Rules or any Sweepstakes materials, (iii) any change in any Prize (or any components thereof) due to unavailability, or due to reasons beyond Sponsor's control, (iv) any interruptions in or postponement, cancellation, or modification of any Sweepstakes, (v) human error, (vi) incorrect or inaccurate transcription, receipt or transmission of any Entry, (vii) any technical malfunctions or unavailability of any telephone network, computer system, computer online system, computer timing and/or dating mechanism, computer equipment, software, or Internet service provider, or mail service utilized by Sponsor, any of the Released Parties or by you, (viii) interruption or inability to access any online service via the Internet due to hardware or software compatibility problems, (ix) any lost/delayed data transmissions, omissions, interruptions, defects, and/or any other errors or malfunctions, (x) any late, lost, stolen, mutilated, misdirected, illegible, delayed, garbled, corrupted, destroyed, incomplete, undeliverable or damaged Entries, (xi) any wrongful, negligent, or unauthorized act or omission on the part of any of the Released Parties, (xii) lost, late, stolen, misdirected, damaged or destroyed Prizes (or any element thereof), or (xiii) the negligence or willful misconduct by you.
GENERAL: These Official Rules are subject to and incorporated by reference within Sponsor's Terms of Service. If there is any conflict between the Terms of Service and these Official Rules, the Official Rules take precedence but only in relation to the Sweepstakes. Sweepstakes are not sponsored, endorsed or administrated by, or associated with, Facebook®. You understand that any information you provide is provided to Sponsor and not to Facebook®. The information you provide will only be used in accordance with the Sponsor's privacy policy. Facebook is completely released of all liability by you in connection with any Sweepstakes. Any questions, comments or complaints regarding any Sweepstakes must be directed to the Sponsor and not Facebook. Facebook® is a registered trademark of Facebook, Inc. All rights reserved.
WINNERS' LIST: For a list of prize winner, write your name and address on a 3"x 5" card and mail it in an envelope to: Winners List, Surfrider Foundation PO BOX 73550 San Clemente CA 92673. Winner List requests will only be accepted after the applicable Sweepstakes' end date (listed on the applicable Sweepstakes Notification) and requests must be received no later than thirty days after such end date.
© 2021 Surfrider Foundation. All Rights Reserved. These Official Rules may not be reprinted or republished in whole or in part without the prior written consent of Sponsor.