by Adam Hammel
If you've ever been to the beach in San Diego, you've probably seen your fair share of debris littering our beautiful coastline. On May 31st, city of San Diego Councilmembers proposed an ordinance to ban expanded polystyrene.
"Working with business and environmental stakeholders, I have introduced a proposal that will keep expanded polystyrene and single-use plastics out of our waterways and away from our precious coastline," stated Councilmember Chris Ward.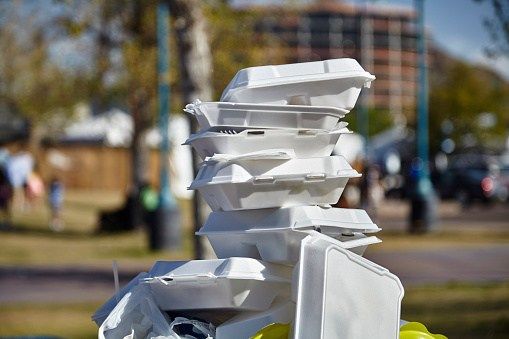 The proposed ordinance would ban the sale and distribution of expanded polystyrene (EPS, aka "styrofoam") products for use as food serviceware, fish and meat trays, egg cartons, coolers, and beach toys in the City of San Diego. The ordinance would also impact the retail sale of foodware that contains EPS, including plates, cups, and utensils.
These products, along with cheap styrofoam coolers, are frequently used at picnics in our parks and beaches. Due to proximity, disposal often results in EPS debris reaching our waterways.
Under this ordinance, restaurants would be required to switch out styrofoam takeout containers with a more sustainable alternative. The City's Environmental Services Department would provide a list of suitable and affordable replacements to EPS products, as well as develop a process to phase implementation of this ordinance to limit the impact on small businesses.
In an effort to further reduce pollution from single-use plastics, the ordinance would require restaurants to provide to-go utensils and straws upon request only.
In many cases, it is viable to pass the additional costs of alternative products to the consumer. The Equinox Project Center for Sustainable Energy reported that recycled, recyclable, and compostable foodware product prices increased on average between $0.01 to $0.08 cents per container, depending on the container type. Most customers can afford to pay such a minimal increase, especially for a safer alternative to EPS that does not cause complications to human health.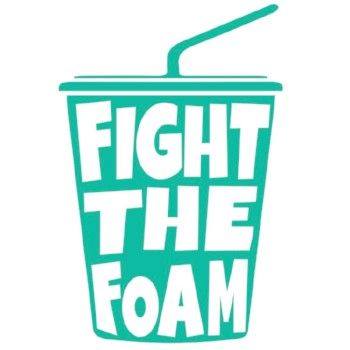 Many restaurant owners in San Diego County have already taken voluntary step to reduce their environmental footprint. Surfrider's Ocean Friendly Restaurants program, for example, provides restaurants with a criteria for how to minimize their reliance on single-use plastics, along with resources to make the transition achievable.
To date, Surfrider volunteers have registered over 130 Ocean Friendly Restaurants in San Diego county. Our aim is to reduce plastic pollution before it starts, and demonstrate to everyone - local governments included! - that local businesses can succeed without being wasteful.
Plastics are the most common marine litter worldwide. A 2016 study, undertaken by the World Economic Forum, concluded that of the 78 million tons of plastic packaging produced annually, a full 32% is left to flow into our oceans; the equivalent of pouring one garbage truck of plastic into the ocean every minute.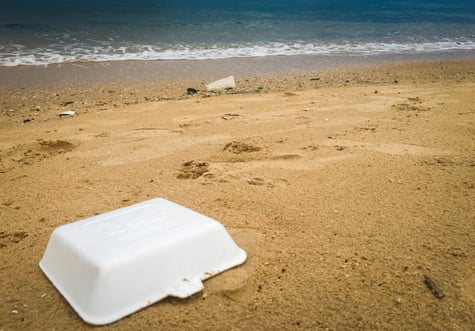 Current estimates state that by 2050, the weight of plastics in the ocean will exceed that of fish. Meanwhile, a study performed by UC Davis in 2015 found that a quarter of fish sampled in California grocery stores had trace amounts of plastics. This statistic will likely increase if action is not taken.
When plastics enter our waterways, they create permanent damage to marine wildlife. Plastic is not biodegradable; instead, it photodegrades—breaking down into tiny pieces, which in turn are mistaken for food by marine wildlife.
According to Roger Kube, Policy Advisor with the 5 Gyres Institute, "Once there, sunlight and currents shred plastic debris into smaller particles called microplastics, which absorb and concentrate toxic chemicals up the marine food chain and into our bodies. From plankton to fish, and to humans that eat seafood, plastic pollution is changing the very chemistry of life."
Due to its lightweight and brittle nature, EPS is an especially troublesome form of plastic pollution when it reaches the coast. One foam cup, if left behind, can break down into hundreds - even thousands - of tiny pieces in a very short time. These tiny pieces are difficult to collect, and very likely to be lost at sea. In 2017, Surfrider volunteers collected 12,575 pieces of styrofoam from San Diego beaches alone.
Polystyrene, in particular, poses human health risks as it is a known animal carcinogen that was found "reasonably anticipated to be a human carcinogen," according to the National Toxicology Program.
The Surfrider Foundation San Diego Chapter strongly supports the City of San Diego in joining over 100 California communities in prohibiting the use of polystyrene foodware. If passed, this ordinance would be an enormous public health and environmental victory for residents of San Diego. The product cannot be recycled effectively, does not biodegrade, and costs taxpayers millions in litter clean-up and landfill costs annually.
If you agree with our position, let your voice be heard! Please sign this action alert to encourage the City of San Diego to move forward with a comprehensive single-use plastics reduction ordinance--joining cities across the nation in banning these harmful marine and coastal resource pollutants. Other communities within San Diego County, such as Encinitas, Solana Beach, and Imperial Beach, have already passed similar measures.
Plastic pollution is a global problem with local solutions. Please note that this action alert is only available to City of San Diego residents. If you live outside the City of San Diego, please sign this petition that will be presented to San Diego City Council at a public hearing.
Thank you for your support!