Gather by Charity Wings, a non-profit based in San Marcos, has chosen your San Diego County Chapter as the first beneficiary of their new ArtForward program. They've commissioned five local artists to create original works inspired by the theme of ocean conservation, and are donating 50% of the proceeds from both the originals and limited-edition prints to support the protection and enjoyment of San Diego County's ocean, wave and beaches!
Gather's mission is to raise awareness that creativity is vital to our health and wellness. They introduce people to explore and expand their creativity through in-person and online events, allowing them to experience the healing benefits of craft and community.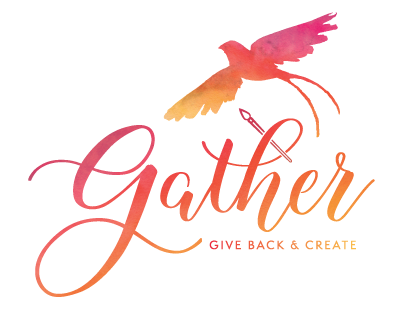 We are honored that Gather chose ocean conservation as the theme for their first "pay it forward" art fundraiser, and doubly honored that they chose us as the non-profit beneficiary! Gather's art-based mission is worth supporting in and of itself. Add the support of our important coastal advocacy work in San Diego County, and the result is five works of art that you can truly feel great about adding to your collection!
Check out the pieces below, and see them in person at our Popup Launch Party this Saturday evening at North City in San Marcos from 5pm-9pm! The opening will also feature a live speed painting exhibit by Amy Burkman.
Deep Sea Dream, by Danielle Donaldson
Watercolor, pencil and ink on paper
A pod of whales swim closely together in a section of healthy ocean. Unencumbered by pollution and commercial whaling, these gloriously vibrant, smarter-than-you-think mammals travel through their vast aquatic homeland freely and without fear. This dream is a whale's dream; it is mankind's responsibility to make it reality.
Sunny Side Up, by Nathan Gibbs
My painting was inspired by the countless sunsets and sunrises I've witnessed over the ocean that reflects how as each day passes, and when it does, we must realize that the ocean is one of our greatest resources.
La Jolla Cove, by Kate Joiner
"Using a contemporary approach to Coastal Landscapes, I chose to electrify this vantage point of La Jolla Cove with vibrant glowing colors, morphing memories of the past into what we will leave for future generations. "
La Jolla Cove, "The Cove" is protected as part of a marine reserve and at very low tides, a lot of interesting tide pools are revealed. Protected by the California Coastal Commission and City of La Jolla as they work with park rangers, lifeguards, and policemen to ensure respect for the wildlife while permitting full use of the beaches. In addition, our chapter has partnered with the Environmental Center of San Diego to advocate for and support the restoration of the historic Princess Street Coastal Access Trail in La Jolla, San Diego. This trail will restore public access to a stretch of the shoreline isolated by development over the years.
Biota, by Charlie Hoesly
This piece was inspired by the sheer diversity of life in the marine world. I wanted to depict a variety of species of sea life to prove this point and wanted the viewer to be looking up at the subjects in a hopeful way. This piece was inspired by research I've done on how quickly marine protected areas can rebound when they are given the proper care and space to grow in a clean environment.
Catching The First Wave, by Lana Sylber
The ocean was always a very important part of my life, sparking a lot of feelings and giving great experiences. As a human I understand that Ocean Conservation is a very important issue of our and future generations. As a creative person, I know that art is a powerful tool to communicate about it with people, addressing ocean environmental tragedy and creating awareness. " Artivism" gives it a wide spectrum perspective and I feel great to be a part of the global movement.