This Wednesday, April 22 marks the 50th anniversary of Earth Day, and the theme for 2020 is CLIMATE ACTION.
The "Every Day is Earth Day" cliche is especially true for environmental organizations like ours, who work on these issues every day. That said, we absolutely LOVE hosting and attending Earth Day events and cleanups during Earth Month & on Earth Day.
With the current "shelter in place" order still in effect, Earth Day has gone virtual and there are lots of options for you to participate. Below you'll find a roundup of our chapter's top picks for this Wednesday's Virtual Earth Day 2020!
Surfrider Earth Day
Demand Congress Take Climate Change Action Now!
Takes only 2 minutes - if you do one thing for Earth Day, do this!
Sign Now

#SurfriderEarthDay Instagram Stories
Participate in our #SurfriderEarthDay Instagram Story campaign — we will showcase user-generated photos of the amazing places we want to protect from sea level rise, ocean acidification, and other effects from climate change.
To participate, use the hashtag #SurfriderEarthDay, tag @surfrider & @surfridersandiego, and add the Surfrider Earth Day Gif to your photo! The Gif is searchable within IG Stories.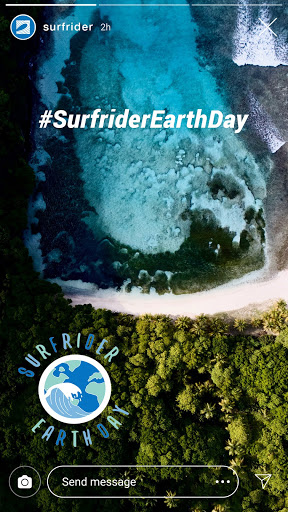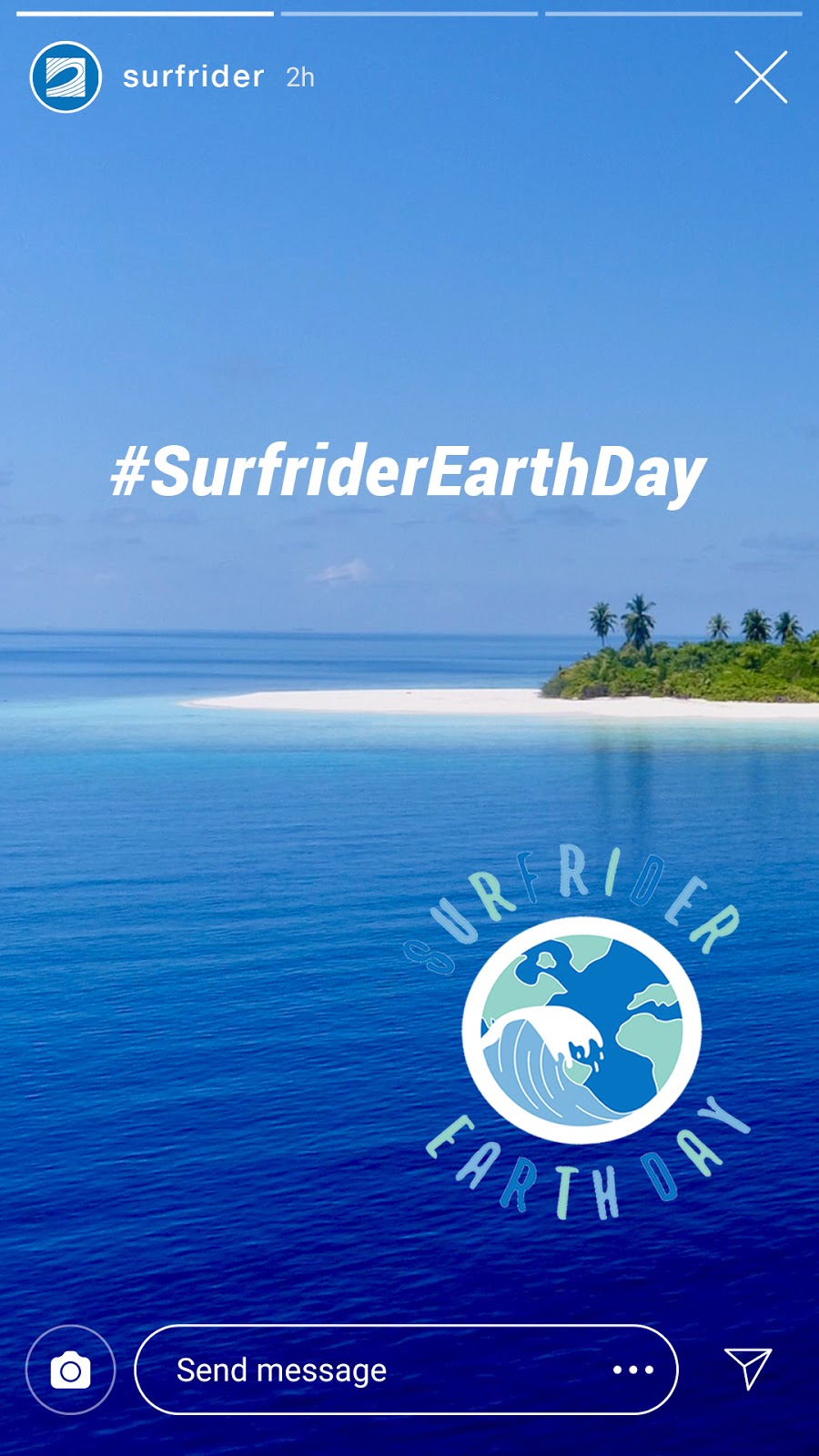 San Diego Virtual Climate Uprising
Many of our local partners in the Climate Crisis have collaborated to create a full afternoon of speakers, art and music, information, and actions – all online and open to everyone. The coronavirus pandemic ended our plans for a massive rally and march, but it cannot silence our collective voice!
The coronavirus has demonstrated that people around the world can overcome a massive life-and-death threat when we accept the science and pool our resources. We know that we must ALL stand together in a massive show of resistance to move our political leaders to treat the climate crisis with the seriousness it deserves - as an urgent crisis that needs our attention NOW.
Why are we doing this? What are the key issues?
Keep Fossil Fuels in the ground. Shift to Renewable Energy now!
With a Green New Deal at national and local levels, we can rebuild a better economy to be safe and just for all.
Just as we make changes to fight a virus, we can overcome the climate crisis.
The San Diego Virtual Climate Uprising begins at 12pm on Wednesday, April 22 and features a porgram of speakers and workshops all afternoon. Click below to check out the event program and RSVP! You can also share the Facebook Event among your network.
Encinitas Virtual Earth Day
Long a county hub for eco-minded humanoids of a coastal disposition, the City of Encinitas has partnered with EcoFest Encinitas to host a Virtual Earth Day Celebration on Wednesday, April 22nd from 10:00am to 12:00pm.
The livestream event will be featured on the City's Facebook page, and will include presentations by the community's environmental champions, simple tips to be more eco-friendly, and intriguing sustainability videos. Safely from your home, tune in with us on Wednesday and share your appreciation for the amazing planet!

Learn More about Encinitas Earth Day Celebration

Oceanside Virtual Earth Day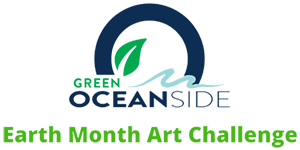 Our friends at Green Oceanside are hosting an Earth Month Art Challenge with over $3000 in Gift Cards for the winners! The contest has 5 themes, and the deadline is April 30th.
Teach-in Seminar on Environmental Law
A great choice for policywonks, lawyers and environmental activists who want to go DEEP into the matrix on Earth Day!
Cool World Institute, a climate change org focused on creating a network of NGO lawyers supporting each other's work on a "cooler world," will hold a virtual, on-line teach-in on Earth Day, April 22, 2020. The original Earth Day in 1970 included a teach-in, and teach-ins have been an important part of Earth Day ever since.
The teach-in will run from 9 AM to 2 PM on Wednesday, April 22. It is open to everyone, online, but advance registration is required.
The purpose of the teach-in is to enable participants, who are expected to be environmental activists, not lawyers, to use the law to fight for the environment, with an emphasis on fighting climate change. The focus will be on United States law, with some information on U.S. state law and EU law.

Check Out the Program & REGISTER (required to partipate)

Big shout out to anyone who attends all of them!