Wednesday, June 16 is World Refill Day, a global public awareness campaign to prevent plastic pollution and help people live with less waste. This World Refill Day, choose to reuse and join millions of people around the world taking action to reduce single-use plastic.
If you're on social media, use the #WorldRefillDay hashtag and tag @surfridersandiego to be featured on our feeds. Every individual has the opportunity to help normalize reuse and make it easier for others to move away from the throwaway culture that wreaks havoc on our ocean, beaches and planet.
In this post, we highlight several San Diego restaurants and cafes who've taken steps to reduce their plastic footprint and join the refill revolution! But first, let's explore some of the legal confusion that exists around refill + reuse in the food industry.
Wait... Are Refills Even Legal?
If you've ever brought your own mug to a cafe and asked the barista fill it, then you know that it's been legal for decades to bring your own (BYO) cup for beverages in California.
However in July 2019, the Governor signed AB619 into law. Known as the "Bring Your Own Bill," the law updated health code laws so that restaurants, food trucks, and even temporary food facilities can accept reusable containers for takeout.
So there you have it. Despite lingering pandemic fears and a good deal of confusion over what is and isn't allowed re: reusables, the refill revolution is 100% legal in California!
https://www.youtube.com/watch?v=F_1Sj8IRnqk
The video above outlines the #ContactlessCoffee method, a completely safe, sanitary, and simple approach for cafes to adopt who'd like to offer a reassuring zero waste option for their customers.
https://sandiego.surfrider.org/wp-content/uploads/2021/06/AB-619-BYO-Fact-Sheets-CONSUMERS.pdf
Ocean Friendly To-Go
California health code laws aside, our chapter's Ocean Friendly To-Go (OFTG) program offers zero waste takeout methods that could legally work anywhere. The concept is straightforward – restaurants simply prepare guest orders on reusable dinnerware, and allow the customer to transfer the order themselves into their own containers at a designated area (established by the restaurant). Seriously, it's that easy.
Simply order your food "ocean friendly to-go" at a participating restaurant!
https://vimeo.com/545190064
Vicki & Alyssa demonstrate how a little teamwork between a restaurant and its customers can completely eliminate single-use plastic waste from the takeout experience. Mind blown!
Current OFTG Participants
SUNNIE'S OB
Located just off Sunset Cliffs, this is the spot for tasty zero waste Mexican takeout
Click Here


WESTBREW DEL MAR
It's official, the refill revolution has arrived in Del Mar, make your order and BYO containers
Click Here


SANTORINI'S
Located in Scripps Ranch and happy to accommodate your reusable containers
Click Here

M'Porte Exchange Program
Exchange programs are another approach to zero waste takeout that are gaining popularity. Here in San Diego County, our friends at M'Porte have built a solid network of restaurants that will put your order in M'Porte's stainless steel foodware containers. You can purchase an M'Porte at any of the participating restaurants - after that, you simply exchange your container for the one with your order in it each time you pick up your takeout and voila! - another small victory for sustainability.
*Many are also registered Ocean Friendly Restaurants, including Viewpoint Del Mar and GOODONYA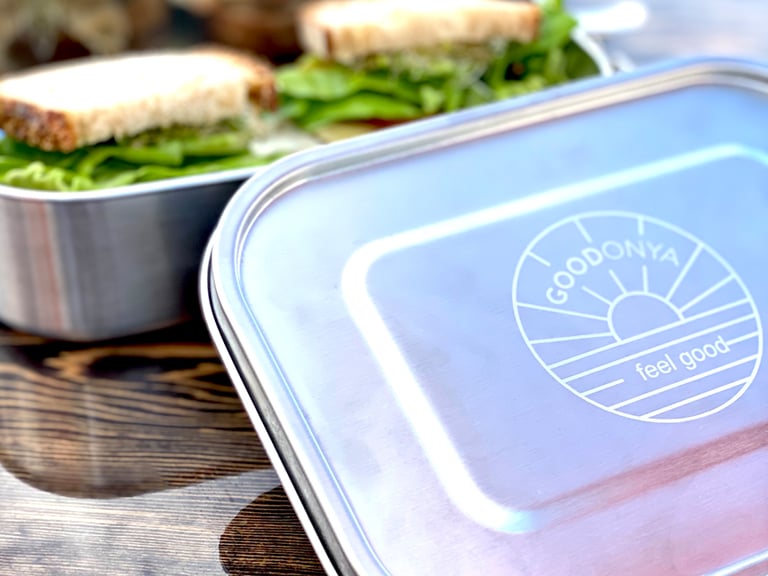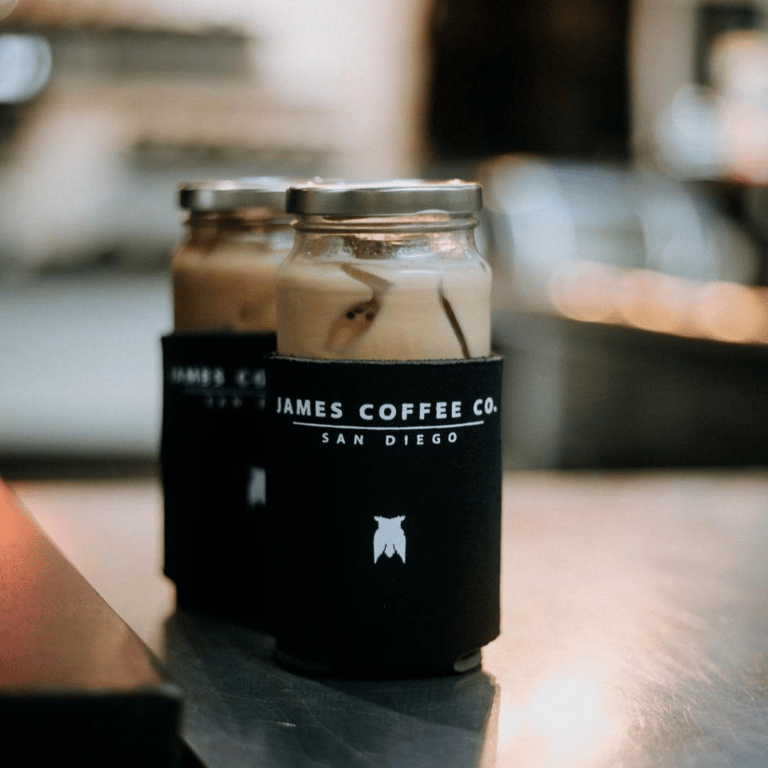 James Coffee Co. - Changing Coffee Culture
Lastly, we want to highlight James Coffee Co., a San Diego-based coffee company that has incorporated refill and reuse into the DNA of their café experience!
Starting in January 2021, James Coffee Co. completely eliminated disposable paper and plastic cups from their cafes. Instead, they utilize a 2-way mason jar + koozie reuse system.
Let's say you're a first-time customer at James. Unless you bring your own cup, you'll be charged a $1.25, fully refundable deposit fee with your drink. And, it goes without saying that every returned jar and koozie is thoroughly washed and sanitized before re-use.
Similar to Ocean Friendly To-Go, James' approach is deceptively simple and 100% effective. So while the Starbucks and other cafes of the world continue to distribute millions of wasteful plastic cups, lids, straws and stirrers on a daily basis, San Diego-based James Coffee Co. stands alone as a shining example for them to follow!