Six New Restaurants Join OFR 2.0 + Five New Restaurants Offer "Ocean Friendly ToGo"
July has been a busy month for the Ocean Friendly Restaurants program. As indoor dining opens up, OFR volunteers have been at work strengthening San Diego's OFR network. Two new restaurants have joined OFR for the first time and four have renewed their memberships. And thanks to some passionate advocates in the Escondido community, there are now 5 Escondido restaurants offering Ocean Friendly ToGo.
Read on to find out where your should be dining next month.
Cleaner oceans ahead.
Evans Hotel Group
Local leaders in the hotel scene, the Evans Hotel Group, are among the first to renew their membership to the OFR 2.0 program at three of their hotel restaurants. The A.R. Valentien (The Lodge Torrey Pines), Oceana Coastal Kitchen (Catamaran), and The Grill at Torrey Pines (The Lodge at Torrey Pines) were all certified this month for meeting the OFR criteria.
While we're pretty proud of the OFR program and the commitment participating restaurants make, we know there is much more to be done. We are thrilled to hear about the additional steps OFR restaurants take to reduce their negative environmental impact. With that, we want to take this opportunity to give a shout out to the Evans Group for composting! This one habit reduces methane in the atmosphere while producing nutrient rich soil that can be used to make food. Thank you to everyone involved in making this happen!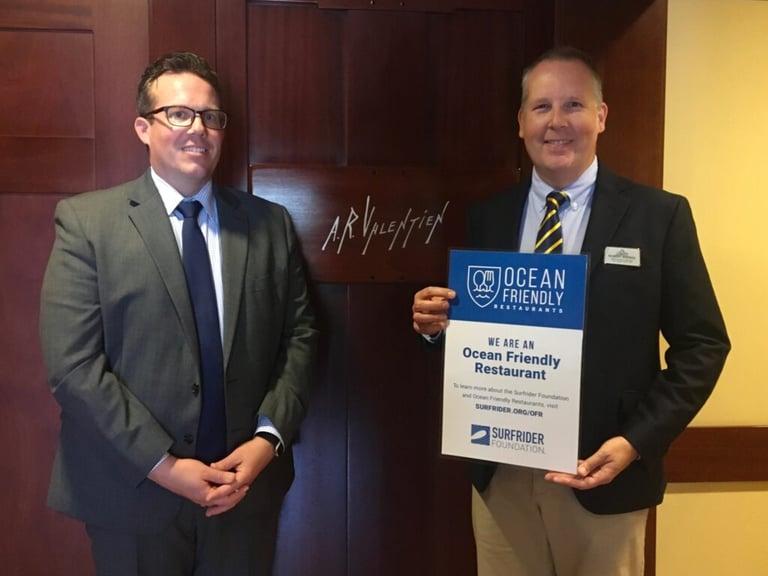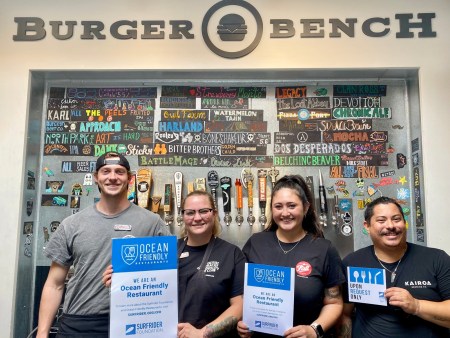 Burger Bench
Burger Bench in Escondido renewed their OFR membership earlier this month and we couldn't be more hungry because of it. Their menu offers all the kinds of burgers (veggie too), fries, and milkshakes you could want. And even more, they are now offering Ocean Friendly ToGo!!
En Fuego Cantina and Grill
Make your way to Del Mar to celebrate En Fuego Cantina and Grill for joining the OFR network earlier this month. They serve coastal Mexican food in a fun atmosphere. And for those looking to have a bigger impact, they've got the set up to accomodate larger parties and events.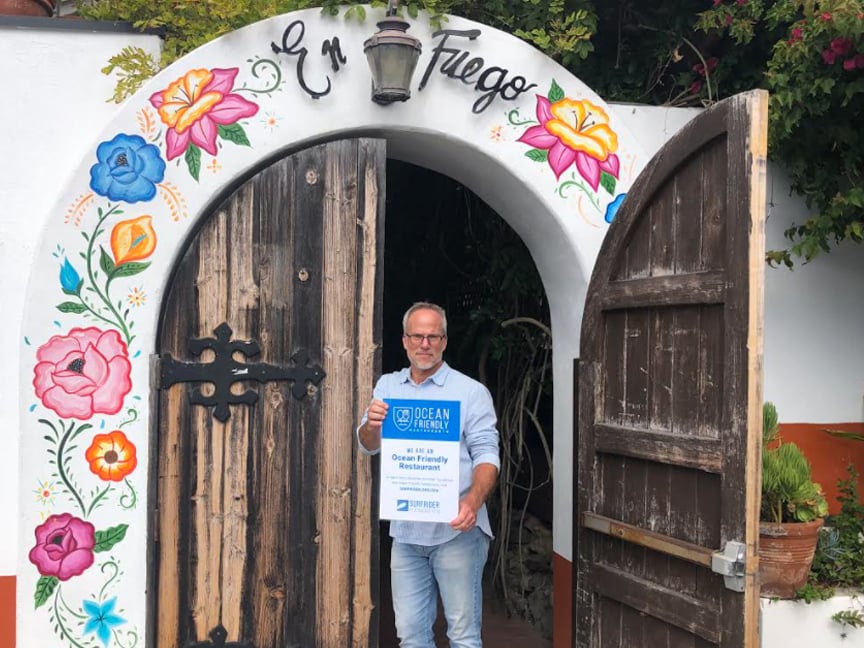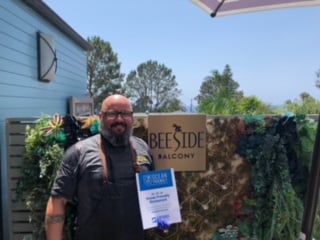 Beeside Balcony
We're so excited to have this hidden gem, Beeside Balcony, as the newest member of the OFR network. The chef dishes up a global Mediterranean menu on an elegant balcony right on the Del Mar strip.
Ocean Friendly ToGo
Thanks to dedicated restaurants in Escondido, San Diego now has 7 restaurants offering this zero-waste take-out option. When placing your order, be sure to let the staff know you would like it "ocean friendly" and don't forget your container.
Restaurants offering Ocean Friendly ToGo: