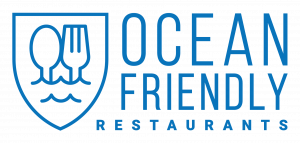 Good News to Report
The San Diego Surfrider Chapter OFR Rally was a SUCCESS!
Thanks to all the hard work and dedication of our OFR volunteers, we were able to register 30+ restaurants during the months of April and May! A special thank you to our Rock Star Volunteers: Sydney Pitcher, Jim Royer, Mary Ella Holtam, Brenna Churma, Mark O'Connor and Janis Jones.
Join us on JUNE 28TH 5:30-8:30 at Viewpoint Brewing Co. for a meeting & social.
OFR Highlight
Thank you TS Restaurants Hawaii & California for continuing your leadership in sustainability by renewing all 13 restaurants as OFRs.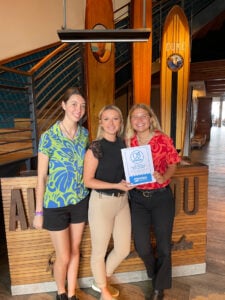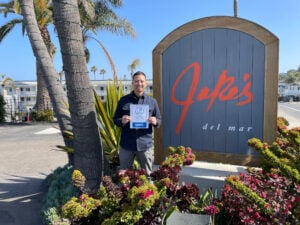 The TS Restaurant Group was launched by two friends Rob Thibaut and Sandy Saxten, who along with their families, valued and enjoyed playing in the great outdoors. It was this appreciation for the environment that led the TS restaurants to be industry leaders in sustainability. It was around 5 years ago that I had my first conversation with Josh Morgan, Vice President of Operations California, about Surfrider's Ocean Friendly Restaurant Program.
From the very beginning, Josh and the TS Restaurant Group were excited to be a part of the OFR family, helping to reduce their impact on the environment. They even asked if I would do a staff training at their Duke's La Jolla location, so that their employees would better understand the OFR program, and be able to communicate their sustainability efforts with their customers.
Besides meeting all the necessary criteria for OFR compliance that can be found HERE, TS restaurants serve some great wines via taps in order to reduce their wine bottle waste.
The TS Group is also socially sustainable. Founders, Rob and Sandy, believed "that supporting the communities where they lived, worked and played was an important part of their lives and instilled that value in the company."
In honor of the Aloha Spirit, the TS Group founded the Legacy of Aloha Foundation in 2019. "The Foundation is our way of acknowledging the responsibility of each person, each business, to support, uplift and care for one another. The Foundation hosts an annual scholarship for T S employees and partners with amazing local organizations with proven track records in our communities." As a customer of several of their locations, it's obvious, judging from the professionalism and friendliness of their employees, that they are treated like family and respected as contributing team members.
Looking for the perfect spot to entertain family and friends this summer, be sure to visit one of the 13 TS Group Ocean Friendly Restaurants to experience delicious food, warm welcoming employees and great ambiance. Don't forget to tell them "Thank You" for being a Surfrider Ocean Friendly Restaurant!
Vicki Conlon, Ocean Friendly Restaurant Lead, Surfrider Foundation,