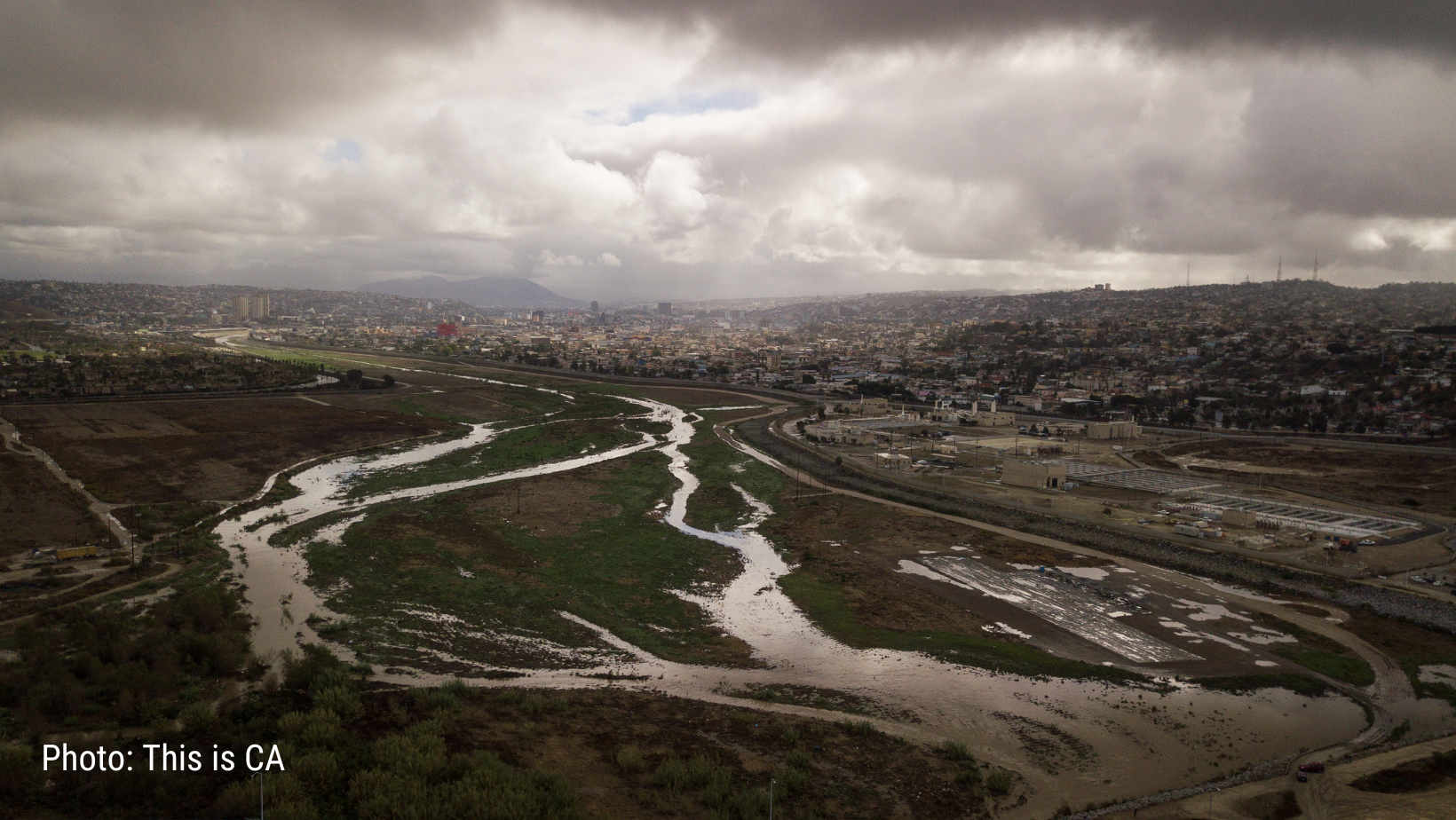 07.25.23
It's Time to Call the Border Pollution Crisis What it is – A National Emergency
By Sarah Davidson
Photo: This is CA
---
San Diego County is a place celebrated for its beautiful beaches and unique mix of cultures that bring visitors from all parts of the world. Yet, this border region where many families live near or below the poverty line is plagued by severe transboundary pollution that is destroying critical ecosystems, crippling local economies, and threatening our national security. These impacts are also being disproportionately felt by Latinx families that live in communities throughout South San Diego County. With increasing impacts from climate change causing severe weather events and rapid population growth over the past twenty years, this decades-old public health and environmental justice crisis has indeed become a National Emergency that can no longer be ignored.
Every day, millions of gallons of toxic waste carrying raw sewage, harmful chemicals, heavy metals, bacteria and viruses, tires and trash, along with sediment and fallen tree branches flow across the US/Mexico border through the canyons and concrete channels of the Tijuana River Watershed and out into the Pacific Ocean. These toxic flows force beach closures throughout San Diego County and cause wide-spread illnesses on both sides of the border.
More than 35 billion gallons have been recorded crossing the border by the International Boundary and Water Commission (IBWC) since January 1st, 2023 alone, surpassing the total volume measured in 2022. Not only are serious hazards posed to local ocean and beach recreators, but also those whose livelihoods depend on a healthy marine ecosystem, as well as those whose jobs require entering contaminated waters. The health and safety of firefighters and lifeguards are directly impacted by the toxic waste when they have to perform rescues and dives, seriously limiting their ability to be effective. New lifeguard enrollment has declined and many lifeguard training programs have been canceled.
U.S. Border Patrol and Navy personnel also conduct activities and training in contaminated environments in South San Diego County that put staff, agents, and sailors at risk. Several Border Patrol agents have reported getting sick from entering toxic water, including with flesh-eating bacteria. It poses a serious threat to our national security when agents are forced to choose between mandatory work tasks and their own health and safety.
The impacts of beach closures have also been felt far and wide. In addition to the detrimental economic impacts to beach towns, especially during summer months, local community groups that serve children, youth, families, and recreators have had to adapt or cancel programs that rely on safe beach access.
Some beaches in South San Diego County have been closed for nearly 600 consecutive days and counting due to toxic flows.
"An entire generation of children is growing up in South San Diego County, having only experienced polluted beaches", wrote Imperial Beach Mayor Aguirre in her June 6th letter to the Biden/Harris administration. Can you imagine your local beach being closed for that long? What would you do if your children got sick after playing in the ocean on a hot summer day?
Communities, organizations, and leaders in South San Diego County have been grappling with these questions for decades and continue to be vocal about protecting their home. The most recent push for change has come in the form of collective action to declare an emergency at all levels of government, in order to access additional funding, resources, and interagency coordination required to address this egregious problem.
On July 13th, Surfrider joined 40 other community organizations to send a letter to CA Governor Newsom and President Biden, echoing the call for a state-wide and federal emergency declaration made by every municipality in San Diego County, the County Board of Supervisors, members of the San Diego CA Legislative Delegation, and the San Diego Congressional Delegation.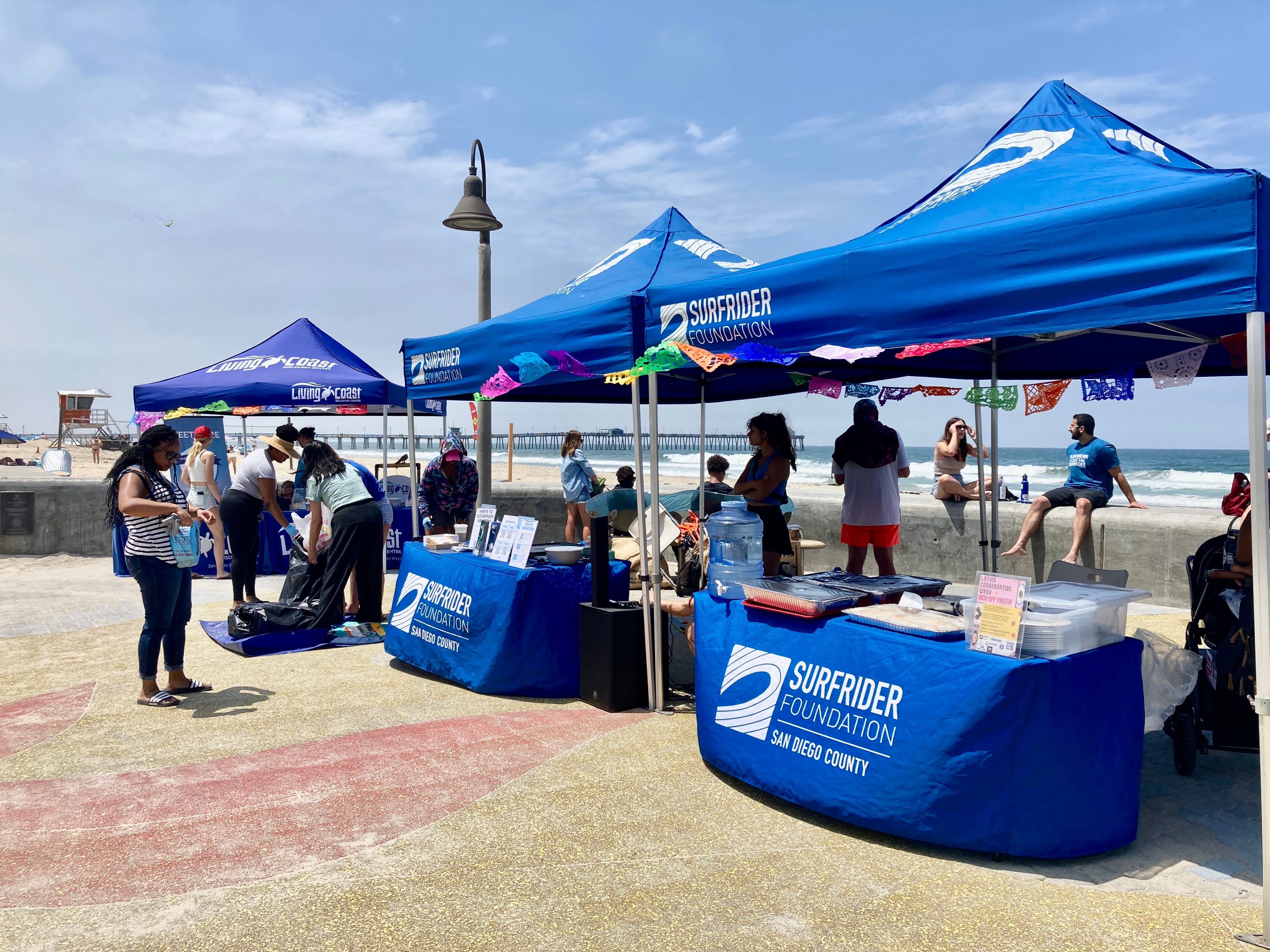 Our Latino Conservation Week Kick-off Fiesta and Beach Cleanup in Imperial Beach followed on July 15th and featured a petition to President Biden and Governor Newsom, postcard-writing to Governor Newsom, and art aimed at amplifying this message. We were joined by five other community organizations serving South San Diego County. About 60 community members came by to learn more about and celebrate our collective environmental conservation and community organizing efforts in South San Diego County, and to take action to stop this unacceptable amount of pollution in our border region.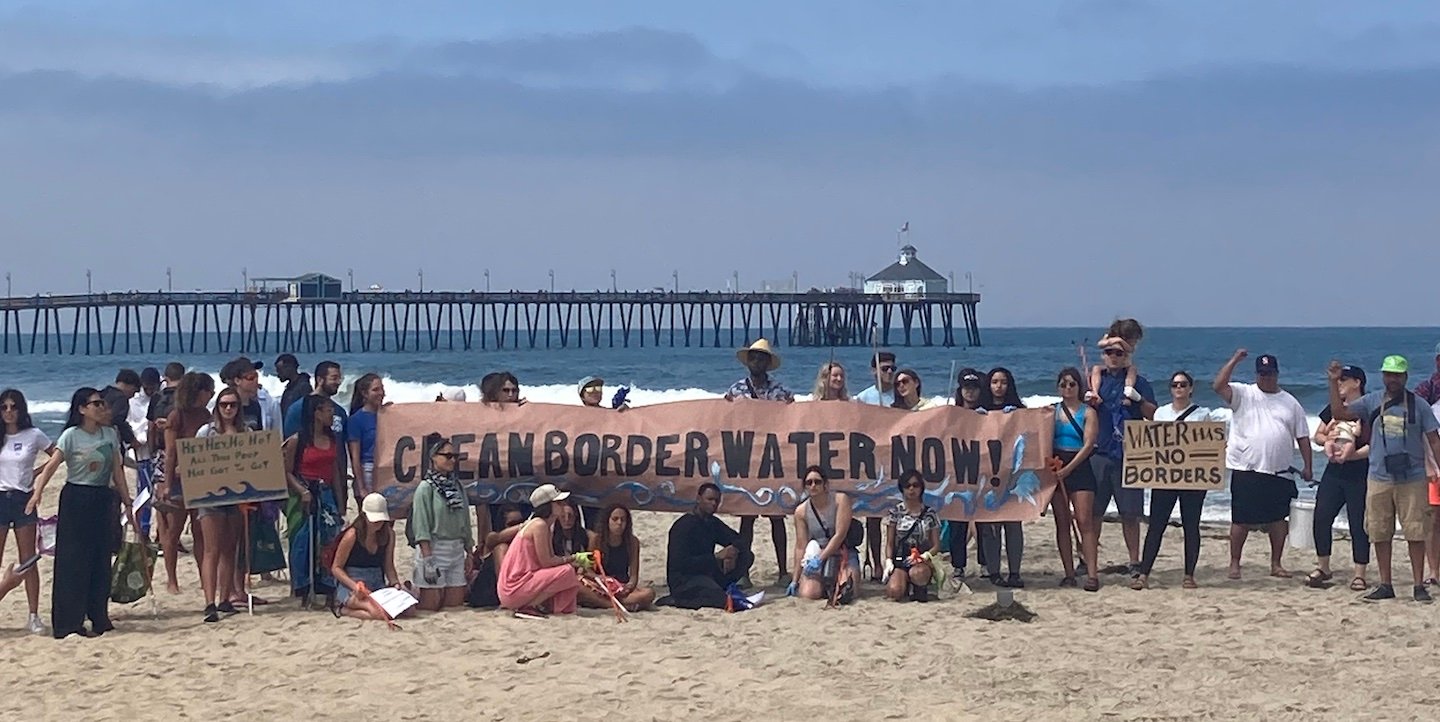 This environmental catastrophe at our border is nothing short of a National Emergency. Surfrider has already joined the call for an emergency declaration and will continue putting pressure on both the state and federal governments until an emergency is declared.
Now it is your chance to add your voice to this effort and help get our border region the federal intervention and leadership it needs to restore safe and healthy communities.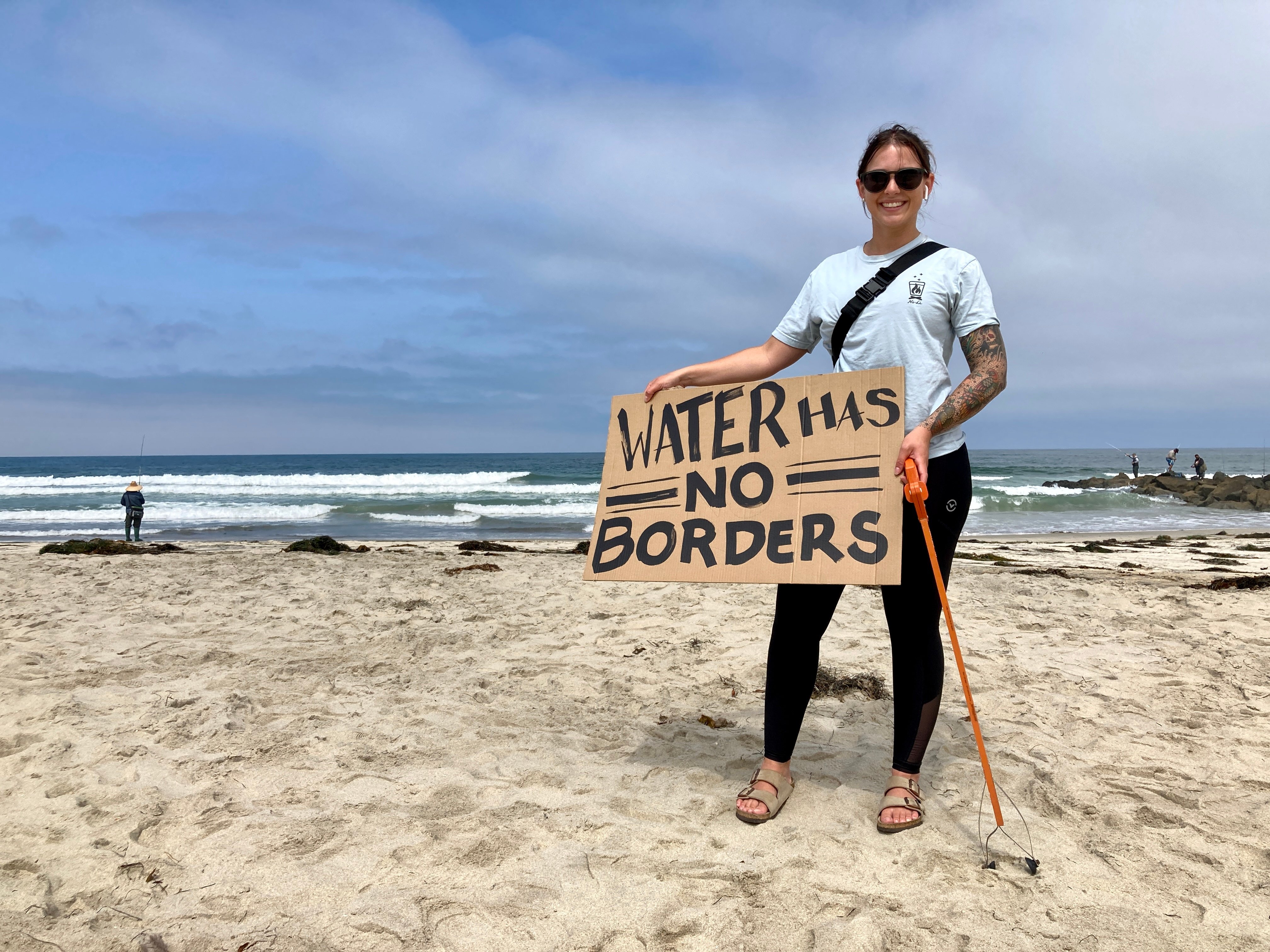 Other ways to get involved in the Clean Border Water Now program:
Sign up for our monthly newsletter and regular updates

here

Come to our recurring Clean Border Water Now (CBWN) meetings on the second Monday of every month (learn more and sign up

here

)
Follow us on Instagram and Facebook for the latest updates and opportunities